It's free to enter! 11 STEEM in prizes for the top 8 contestants. The fun begins at 7:00 PM PST (3:00 UTC March 6). Cards are capped at the Bronze League, so your cards don't have to be maxed out to have a fighting chance!
Direct Link to Tournament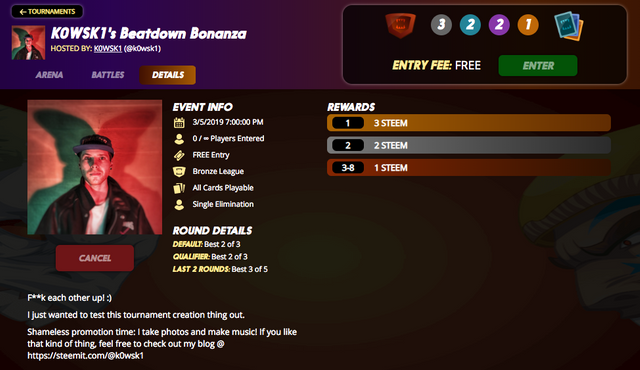 If I see some serious activity on this tournament, I may just do more :) Good luck out there, all!