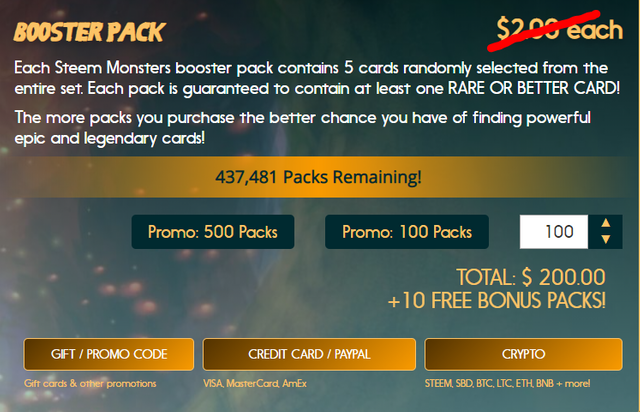 Yeah, if you're paying $2 for a booster pack you are totally overpaying, because there are cheaper ways to get your Steem Monsters Booster fix!
Admittedly, I paid around $1.81 for mine as I took advantage of the multiple pack buy bonus of 10 free packs and on the Steem Monsters website. And you can save even more money buy buying the 500 pack promo with 75 free packs, which works out costing $1.73 ea.
But there are now cheaper ways to buy your Steem Monsters Booster packs online.
How to Get Steem Monsters Booster Packs Cheaper
Discord Trade
If you play Steem Monsters you are likely already on Discord, and so many people never venture outside of the standard chat window.
However, you should because there is one place you should frequent when looking to buy cheaper Steem Monsters booster packs. And that's the #trader-chat and #buy-sell channels.
Often you'll see packs being offered for $1.80 or even $1.60 for a quick sale, but the supply is limited to whoever is selling at the time. And when you need to scratch a booster pack itch, and crack open some of those bad boys, then waiting for a seller is a total pain.
But there are easier and cheaper ways to buy your SM Booster Packs.
STEEM ENGINE
Did you know there is a online market place to buy and sell your Steem Monsters Booster packs?
We'll thanks to the introduction of the STEEM ENGINE Token Trading Platform, you can now buy and sell Steem Monsters Booster packs on a real exchange.
Yep, there is actually a liquid marketplace where you can buy packs cheaper than the going rate, and even cheaper if you're prepared to wait for someone dumping them.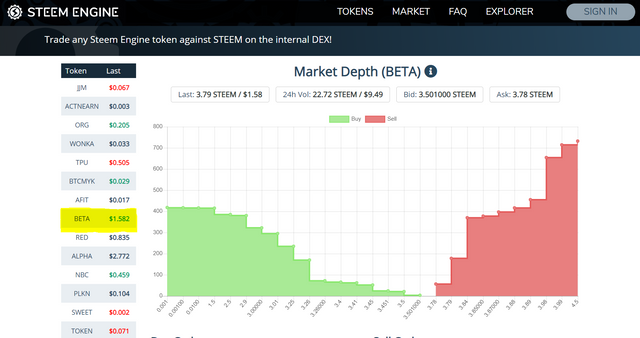 Yeah, the last sale was at $1.582 so that's a massive saving on the regular Booster Pack Purchase price which is normally $2.
But, you can also put in a bid and jag a few packs for $1.50 or less when people just want to dump packs.
And using STEEM ENGINE is as easy as logging in with your Steem account or even via KeyChain.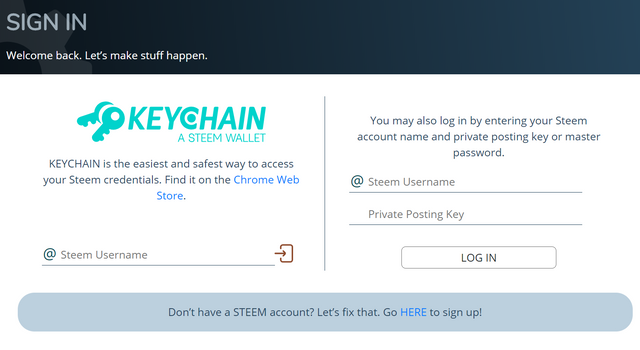 So there you have it.
You've just learned How to Get Steem Monsters Booster Packs Cheaper than buying directly from Steem Monsters.
And considering the average pack value is currently around $1.50 (when you crack open enough packs and do the ROI math) finding cheaper ways to buy them makes a lot of cents.
Of course, Gold Legendary cards are still what people are chasing the most.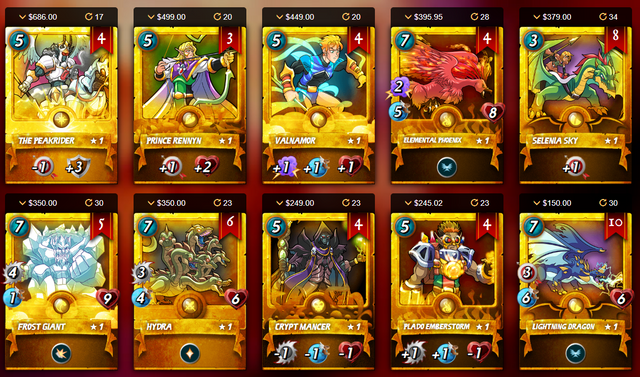 As flipping one of these bad boys, can really change your whole day!