Get A FREE Steem Monsters Starter Set Today! ($10 Value!)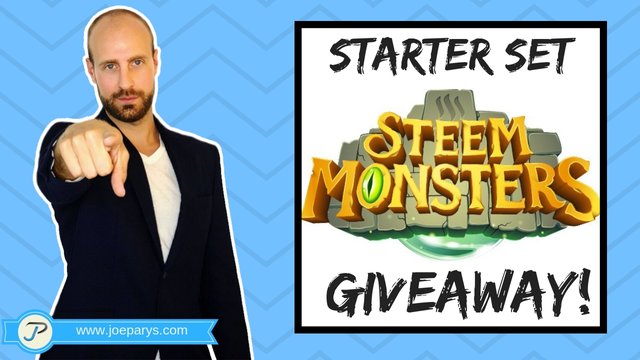 Want to get started playing Steem Monsters.. For FREE?!
Thats right... FREE!
Then you have come to the right place!
Today I have a very special offer for you!
Here is how this giveaway is going to work.
First, make sure to follow me @joeparys to be alerted to my weekly Steem Monsters Giveaway Videos!
Second, share the power of Steem Monsters! Upvote and Re-steem this post!
Third, visit the Steem Monsters official website (not required but appreciated!) using my referral link:
https://steemmonsters.com/?ref=joeparysacademy
Next, enter the promo code shown at the bottom of the card!
Here is the first Starter Set Card To Get You Started!
Only 1 person can win so make sure to grab it before its too late!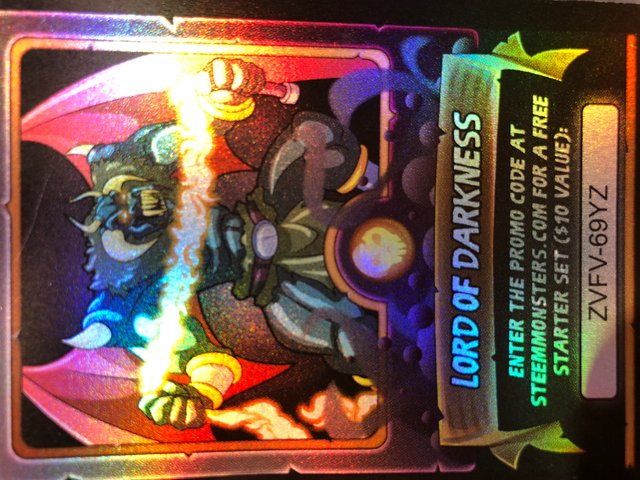 Code is: ZVFV-69YZ
Giveaways will be on a weekly bases so make sure to tune into the offical videos coming soon!
Good Luck and See You on the Battlefield!
Want More Exclusive Tutorials Like This? Join Our Bestselling Class!
https://www.udemy.com/steemitcryptocurrency/?couponCode=STEEMIT9
Want to earn rewards just by signing up friends as an affiliate for Steem Monsters?! For anyone that used my link below to get started on Steem Monsters I am able to earn 5% on your purchases! This will allow me to do more giveaways, tutorials, and gameplay in the future!
https://steemmonsters.com/?ref=joeparysacademy
Here is my referral Code again as an example! Feel Free to Use this to purchase packs today!
https://steemmonsters.com/?ref=joeparysacademy
Click Here Discord Channel https://steemit.com/steemmosters/@steemitbounties/steem-monsters-discord-come-join-the-discord
If you enjoy these videos would you please SMASH that Like, Upvote, and Subscribe button to show your support!
PLEASE UPVOTE, LIKE & SUBSCRIBE! Thanks for watching :)
Follow me:
Website: http://www.joeparys.com
Udemy: https://www.udemy.com/user/josephparys/
Steemit: https://steemit.com/@joeparys
Instagram: @JoeParysAcademy
Click the BELL ICON to turn on my post notifications!
LETS REACH 50,000 FOLLOWERS TOGETHER! ☺