Steemmonsters - how being disobedient to myself turned out to be good for me [PLUS Gold Foil Giveaway!]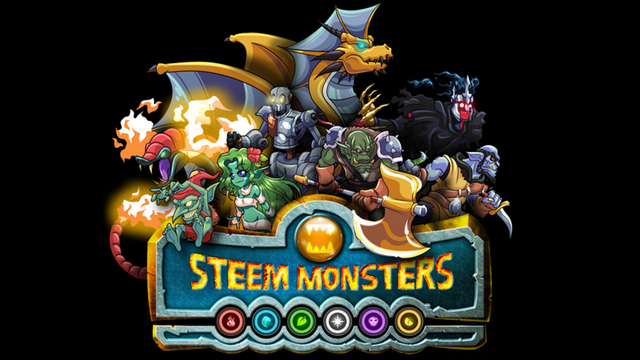 source
The Steemmonsters Beta Boosters sale kicked off a couple days ago and this is obviously a great news for all @steemmonsters fans. I was also very excited about it. However, since I bought nearly 2500 Alpha packs and spent almost all of my crypto resources to do that, I decided not to buy Beta at this very moment.
And it took me only two days to disobey my own decision. I bought Steem from a friend and got my first 110 Beta Packs... I'm addicted, please help me...
I was opening packs one by one, to get as more fun as possible from it and as it turned out it was a great fun indeed. Among all other cards, I got Gold Foil Legendary Selenia Sky!!!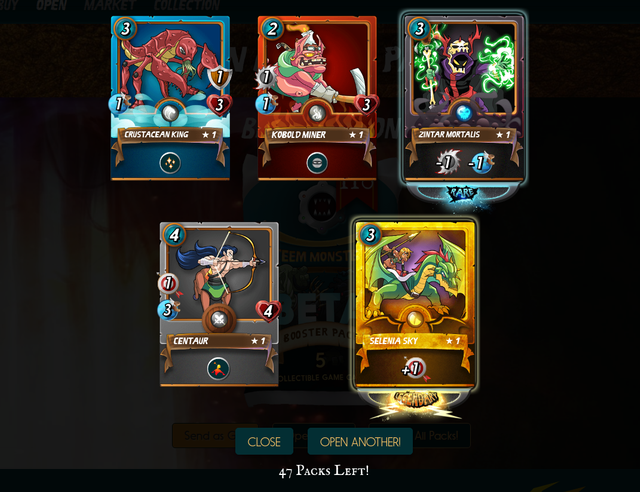 It's the only existing copy of this card at this very moment. I'm so happy and excited about it that I decided to make some giveaway to celebrate my luck! It will be a giveaway of one copy of Gold Foil REXXIE from Beta from my collection with a current market value of $7.77.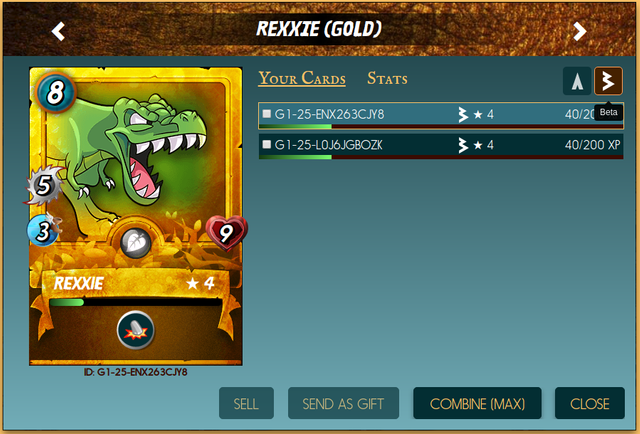 There are of course some simple rules to follow if you want to participate in this raffle:
1. Upvote this post (resteem will be apprecieated but is not nececary).


2. Comment on this post with your steemmonsters account username.


3. The winner will be chosen after this post is paid out using this tool.

You can also buy my Gold Foil Selenia from me - I put it on the market, but I must warn you - the price is directly proportional to the level of my current happiness :)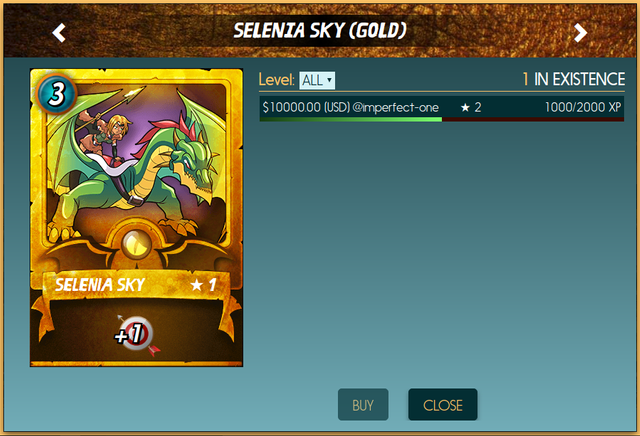 Good luck in the raffle everyone!