About twenty-four hours later i completed my today quest! And this is the first quest of the season! And today six card because I'm silver now, Although I did not get good card today - but Alhamdullilah for everything which i got.😍
And today i played with the Earth splinter you know that my earth summoners level was one but with the start of the new season i have combined earth's summoners, it's level four now😉 because of which Quest did not suffer so much to complete😌 but I tried to go to Gold two for the claim today reward but this is not possible.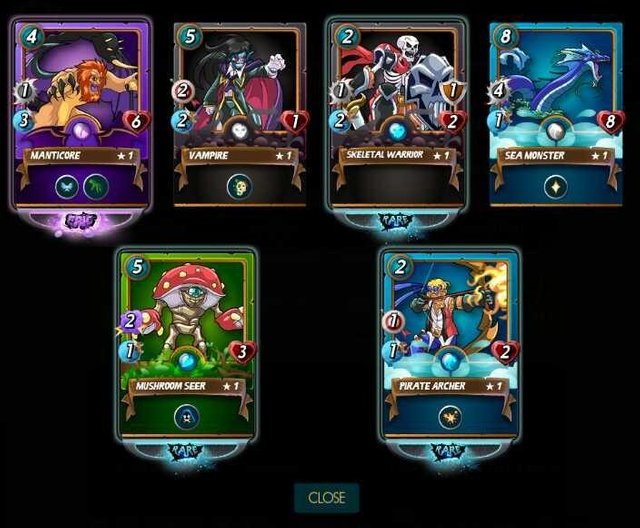 This is the today Quest reward card, today got one epic and three rare two common, those are -
One 'Manticore' (epic)
One 'Pirate Archer' (rare)
One 'Mashroom seer' (rare)
One ' Warrior' (rare)
One 'Sea Monster' (common)
One 'Vampire' (common)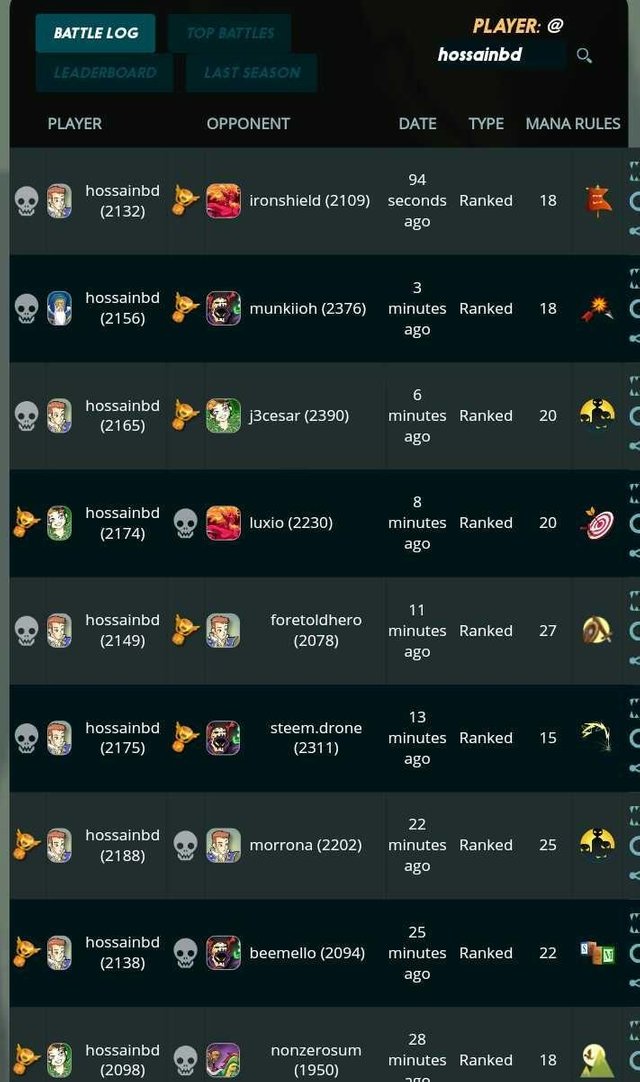 Rating and more details, today Quest splinter was Earth Splinter
Today, I have won the Quest's five battles very Hardly, if you see the screenshot above, there you will see the battle with Life Splinter because i tried to rating up.
For Newcomers, If you are interested in playing steemmonsters and want to play, please visit this link for more details and how to play this game? Click Here @steemmonsters And click here to open account steemmonsters

---
Do you use eSteem?
eSteem is a Mobileiphone& PCcomputer app. for Steem with great features. Also, you get Incentives posting through eSteem apps.
eSteem Spotlight; eSteem provides rewards for it top users in Leader Board with most Posts, Comments and Highest Earners.
Download eSteem for your Mobileiphone
Android devices Google Play Store
IOS devices Apple Store
Download eSteem Surfer for your PCcomputer
Available for all OS Github
---
![steemit-border](