Let me just put it here first: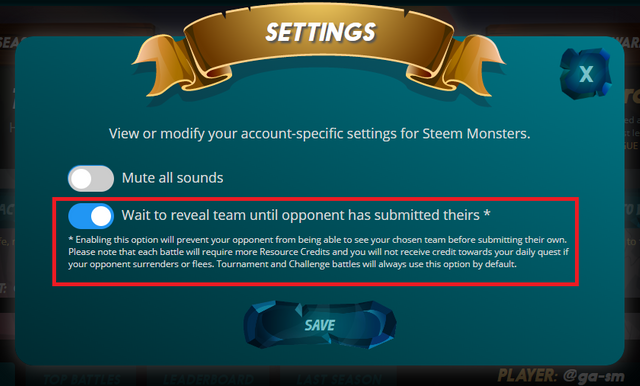 If you can't read the fineprint from the image, it says:
Enabling this option will prevent your opponent from being able to see your chosen team before submitting their own. Please note that each battle will require more Resource Credits and you will not receive credit towards your daily quest if your opponent surrenders or flees. Tournament and Challenge battles will always use this option by default.
This might be older and I haven't noticed it before, or might be a new addition, I'm not sure.
But seems like a good option to keep turned on, if you don't usually deplete your SM account RCs and you're aiming for a good season end position, and not just doing the daily quest.
Anyone thinks differently?