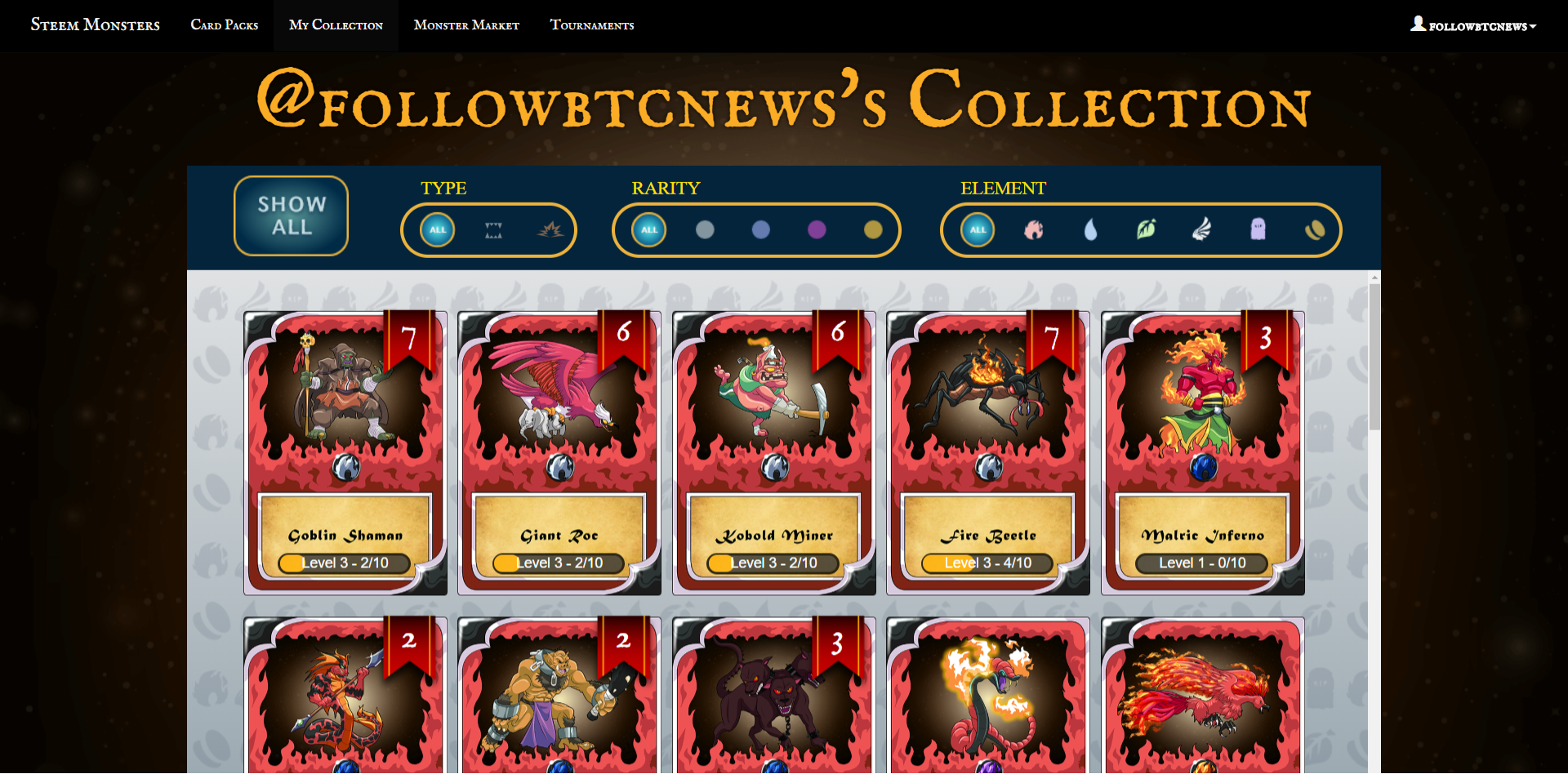 Being a witness for the Steem blockchain, I keep an eye out for all the new Apps launching on the Steem blockchain. And today I want to talk about the very new and awesome Steem Monster's launched by @aggroed and @yabamatt
Steemmonsters just launched and is in Alpha stage, and is working seemlessly with Steem blockchain.
Right now you can get Booster packs for only $2.00 during the pre-sale. I do believe the price will go up later so I suggest getting these at this low price while you can.
I purchased a few for myself and ended up getting 5 legend cards which is one the rarest available.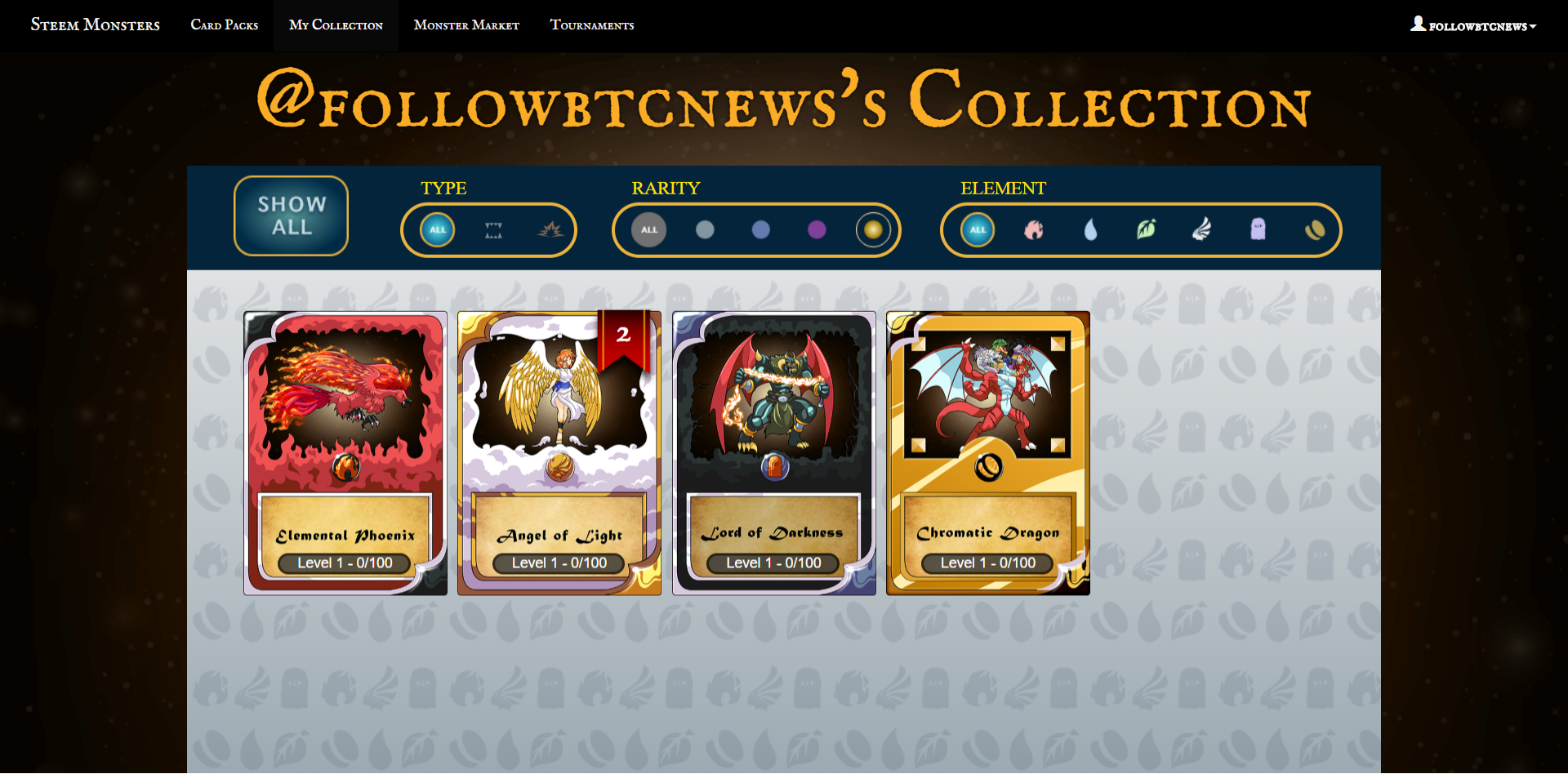 Steemmonster's has a new discord channel located https://discord.gg/JDu4cxv
They also just added a cool new feature that allow's you to combine duplicate cards to gain XP and increase your stat's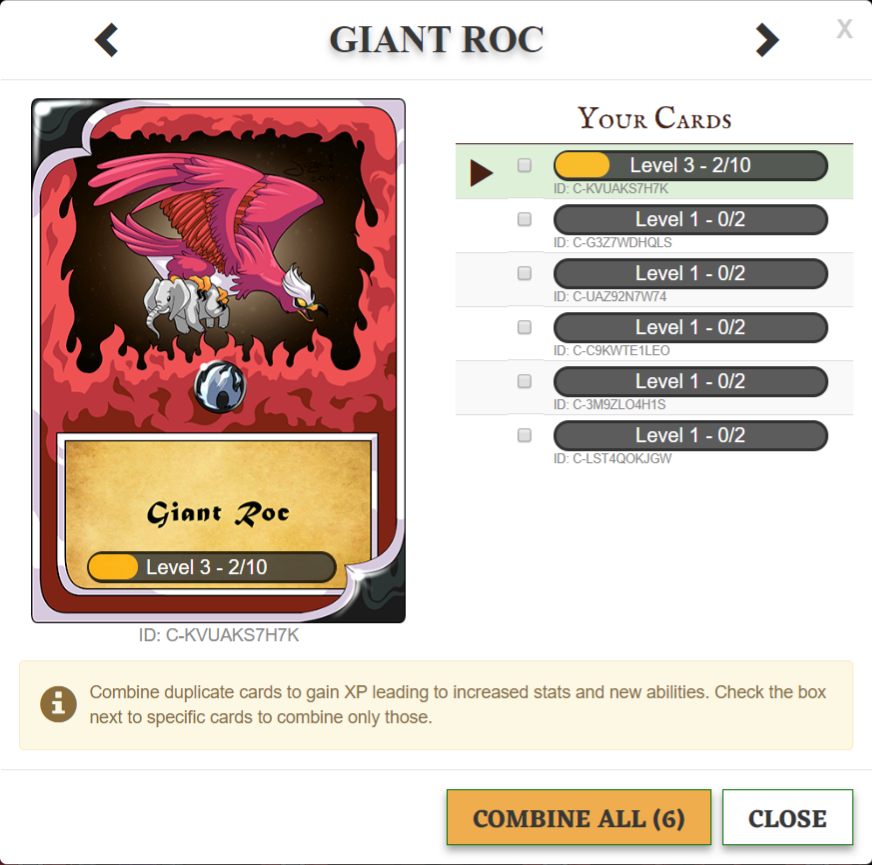 I am so excited! I suggest everyone to go take a look and get ready for Battle!
I also seen @aggroed post about getting users to design a Steemonster's map. That's a great idea, and I am looking forward to seeing this game evolve and being a part of it.
Someone mentioned a "card explorer" since all the monster cards purchased are on the Steem blockchain in json, it would not be hard to build a explorer to easily search who has what cards ;)
I am looking forward to the tournaments and games about to begin.. Let's battle!!!!!!!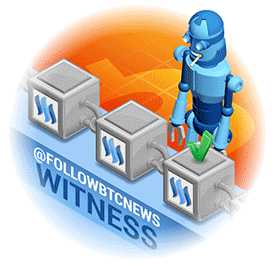 I'm Jeff, and I'm @followbtcnews.
I'm a top 20 witness, along with my project partner
@crimsonclad
. Feel free to reach out to us on
Steem.chat
or Discord any time! If we haven't earned your vote yet, please take some time to look at
Steemtipper
and other work we have done. We hope you decide to place a
witness vote for followbtcnews by clicking here