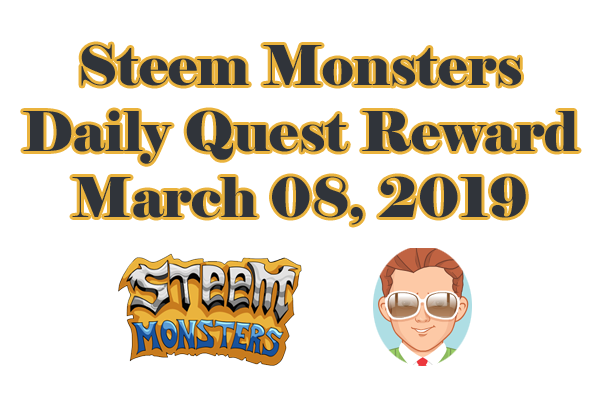 Hello everyone,
Here is my little journey on SteemMonsters and here is my daily quest reward.
Stats
Firstly, here is final stats for today.
Total Battles : 1032
Total Wins : 535
Current rank : 1283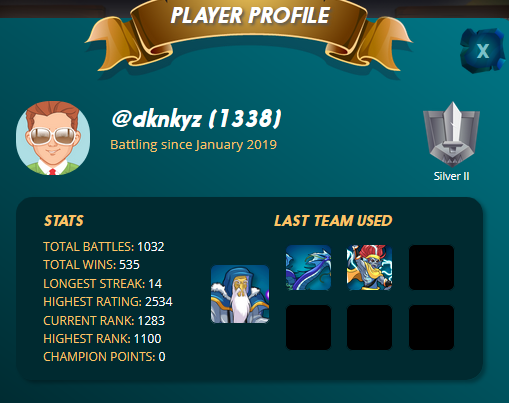 Image Source
Battles records
Total number of battles to earn daily quest reward : 11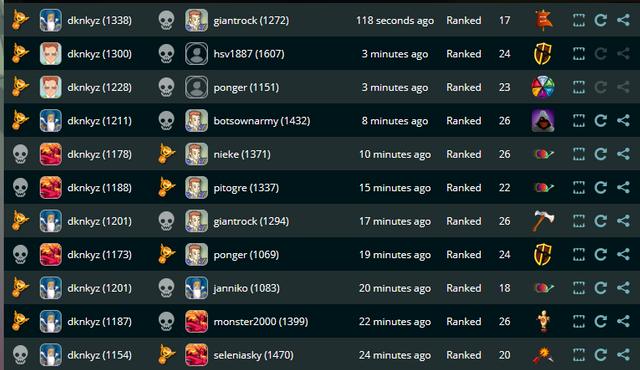 Image Source
As you can see battle records, It takes around 11 turns to finish my daily quest as I got water team to play today, easy win.
And I do some extra mathc to get to Silver II, which I will get 3 cards.
Rewards
The cards I just won for completing my quest on steemmonsters I got a nice selection.
I'm super happy with these card my collections getting bigger and better.
However, the rewards were not really good, I got all normal cards.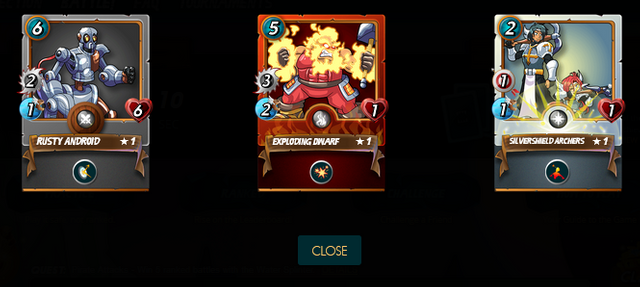 Image Source
Overall Steem Monsters Stats
Here are my overall stats taken from the @steemmonsters Discord channel.

Image Source
You can join Steem Monsters Official Discord Server and get benefit from the channel, including trading card, exchange card, get free card and even get free upvote to your @steemmonsters post.
What's Next
My next move is getting all summoners to level 3, so I can use monsters with higher level and higher stats. It's easier to defeat and gain the higher rank faster.
Since, I do not have much budget on it, I will start selling some unused card to level up summoners.
That's all for now.
Good luck and I will see you on the battlefield.
Thank you for visiting and I hope you enjoyed reading my Blog. Please remember to Follow, Resteem, and Upvote.

My recent post