My Vampires spend all day brushing their teeth and going to the dentist.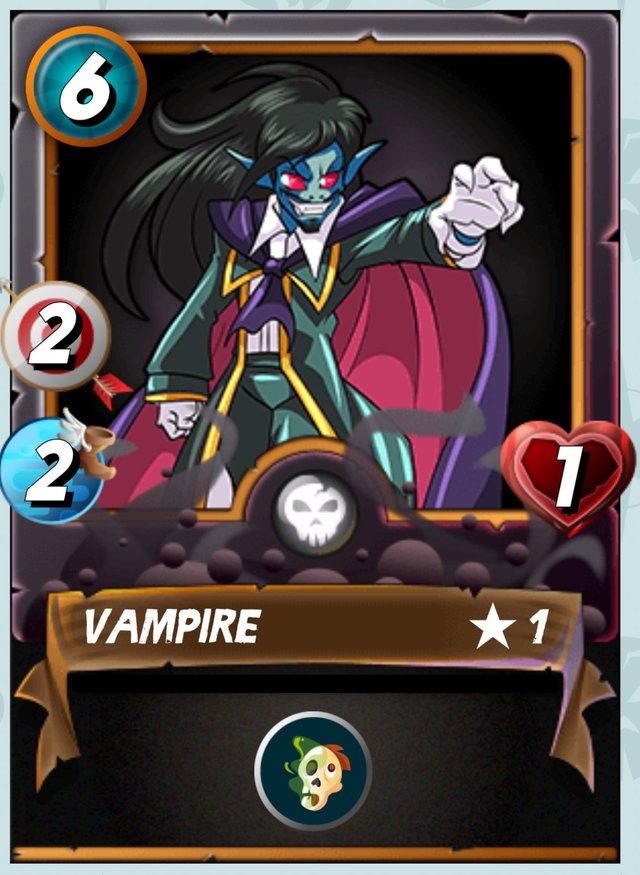 Steem Monsters rants from your favorite supervillain.
Dear minions,
Vampires are the worst monsters I've ever made the mistake to summon into my legion of doom and obliteration.
They're completely obsessed with their stupid leeching teeth.
I'll be banging on the washroom door in the morning, and inside there's a stupid Vampire that won't stop brushing it's teeth and smiling at itself in the mirror.
"I've got to pee, what the hell are you doing in there!!"
"Just 5 more minutes, I leeched a Haunted Spirit this morning, you know they're full of sugar!!"
How the hell am I supposed to conquer the world if I spend all day at the office waiting to use the toilet?
Stupid Vampires are always brushing their teeth or going to the dentist.
Look, I get it. If a vampire gets a cavity their entire career is over. You can't keep leeching once you've had a root canal.
... But bloody hell, sometimes I've just got to pee.
The worst part is all the paperwork from the insurance claims for all the dental work.
"What's all this then?! Teeth sharpening, teeth whitening, teeth polishing... Look aren't you supposed to come ready to kill when I summon you? I need you to go leech Centaurs and Earth Elementals, not use up all my Steem on dental benefits...".
"But the blood stains my teeth... "
BLOOD STAINS?! I've got a blood sucking vampire that worries about blood stains and flossing?! What next, Rexxie will tell me he's vegan?
This is why I can't get past Gold league. All my frickin' monsters are useless.
I'm giving away one of my useless Vampires to one unlucky person, just ask for it in the comments...