What I won by getting the SteemMonster daily reward
Well, before I battled for the daily reward, I managed to reach 1903 and Gold III. Last season, it was set so that whatever level you started at, that was the level you were rewarded. But, it seems as if that's not the case. I dropped 300 points during the 23 battles I had and was only rewarded with 5 cards. Life Splinter seems to be a weak splinter for me.
Total number of battles for reward : 23
Ranking : 1631
Highest Ranking: 1909
Total Battles: 872
Total Wins: 396
Win Percentage: 45.41%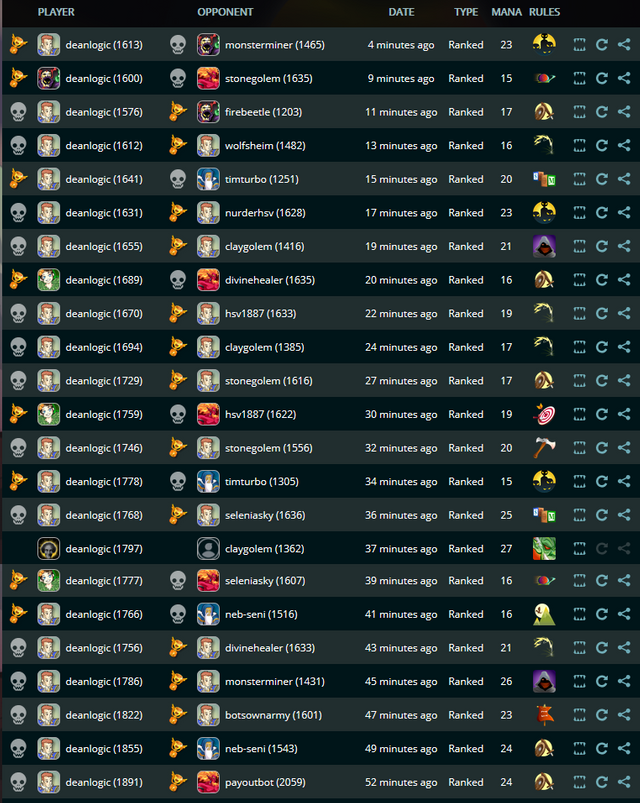 Reward

While the rewards are nice, none of them were enough to get those cards to the next level. The Hobgoblin is only 1 card away to level 4, which would up the life level. The Highland Archer is about halfway to level 5, which would probably make it useless until I up my summoners.
---
Let the positive energy sing!

More Power to the Minnows!!


Trading on Bittrex and Binance
Claim Your Stake with a Stake Box
HODLin'
Stellar Lumen(XLM) -- Cardano (ADA) -- Digibyte(DGB)
Get your old school text-based gaming on.


Play Your Cards and Battle