HODL on to those Steem Monsters Poker Tokens!
The reason why is simple, the more you own, the more perks you get for having them. Kinda like staking, except I will be doing this all manually (for now) until I get a bot to do the hard work for me.
Please Note: This is just an EXAMPLE of what I will be looking to have set up by the end of March. Expect some changes as this may not be exactly how things end up.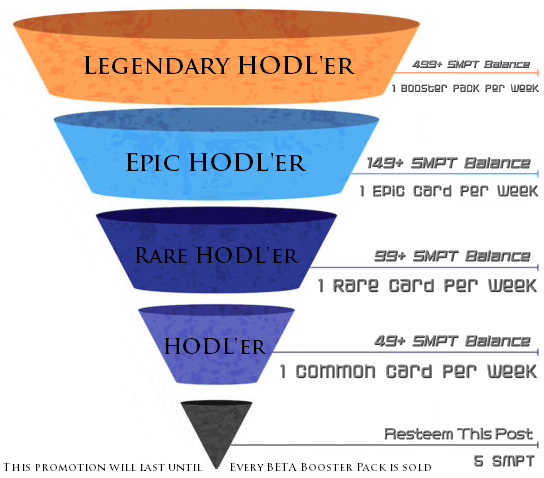 Depending on the amount of support I get for the project, I hope to be able to accomplish numbers as high as the ones you see above. However, I will base my final decision on how many people I can get to resteem this post, and prove they signed up at nolimitcoinpoker.com
Once you have signed up, leave a comment with your referral link. It will have been e-mailed to you. (Check your spam folder)
If 50+ people sign up and resteem, I will use the cone graph above (or a slightly modified version with even more rewards) to designate the airdrops.
If 20+ people sign up and resteem, I will adjust the required balances slightly, or possibly the rewards, whichever seems to be most effective.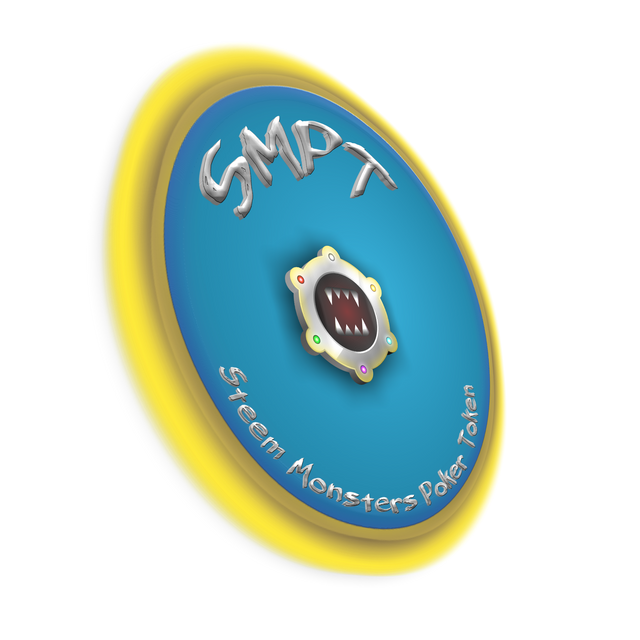 Those of you who may choose to get in during the early stage of this initiative will have the benefit of getting the most tokens for free! There is only a total of 10,000 SMPT in existence! That means if you want to be an honorable member of the
HODL'ers Cartel,
there's no better time than now to start collecting!
The HODL'ers Cartel:
A dedicated group of SMPT supporters
Perks of being in the cartel include, but are not limited to;
Free Access to VIP tournaments.
Weekly Bonuses
More! (I can't give all my secrets away, yet!)
What does all this mean?
Well, if you haven't already heard, for a few months now I have been hosting Texas Hold'em Tournaments over at nolimitcoinpoker.com
Lately, the amount of games I've hosted have slowed down a bit since I've been a little busy with other projects but I am looking to get Steem Monsters Poker back in full-swing A.S.A.P.
Click HERE to see the full list of SMPT HODL'ers and their balances.
In order to receive these airdrops you must complete your registration by joining The HODL'ers Cartel on Discord.
It's SUPER easy! Join, and comment your STEEM username. That's it!
Once you have done that, all you have to do is hold on to as much SMPT as you can!
The next Steem Monsters Poker Tournament will be announced later today, on Discord.
Come and join in on the fun! See you at the table!
Join the Official NLC2 Discord
Follow me!