Steem Monsters: Quests, Booster Packs from Season 2 and Some Awesome Games.
Hello Friends,
How are you all today? Are you a Steem Monsters battler? Have you opened the booster packs you received?
Well, I reached Silver III level by the end of second season and received 4 booster packs!!
I opened my packs and got these nice cards as shown in below screenshots: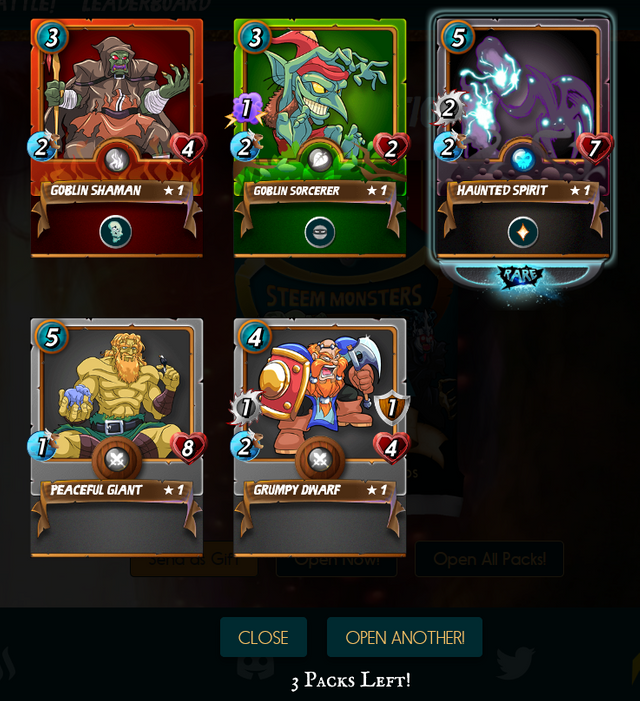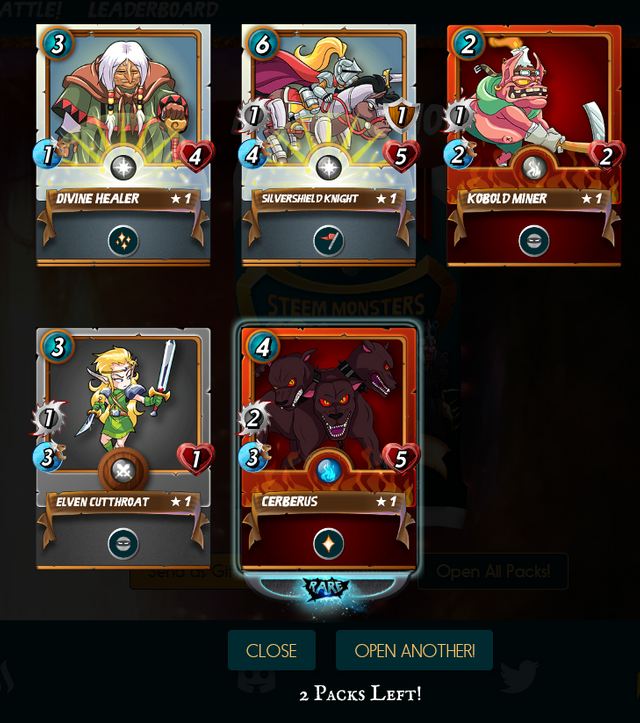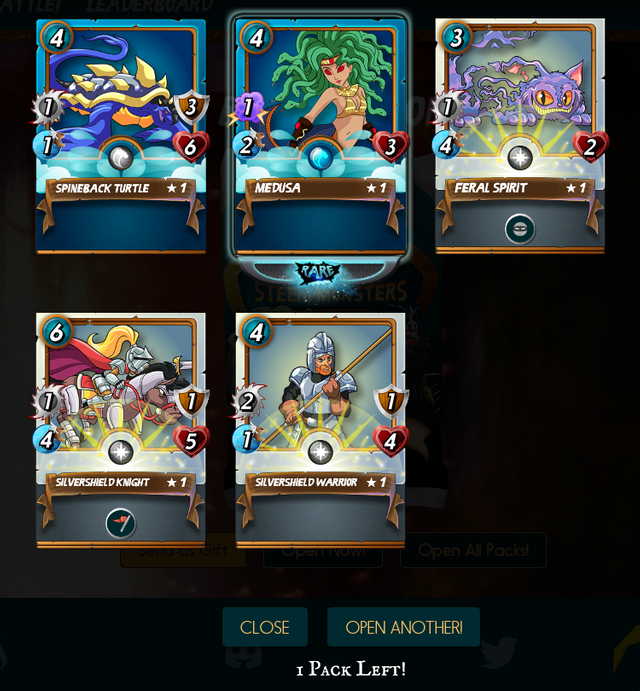 Although no gold, epic or legendary cards, some of the cards I received like Medusa, Haunted Spirit, Cerberus, Divine Healer and Kobold Miner will help in my quest reaching atleast gold level in Season 3.

So, just after opening the packs, I combined the cards and started battling out for the quest which was due with Earth Splinter.
My combination of Flesh Golem, Stonesplitter Orc and Minotaur Warrior is proving to be a deadly one as I won most of the matches I played with that combination.
The proof for this is the fact that, I started around 500 rating level and now I am into 1452 rating with 11 as highest winning streak.
Here is a snapshot of my stats.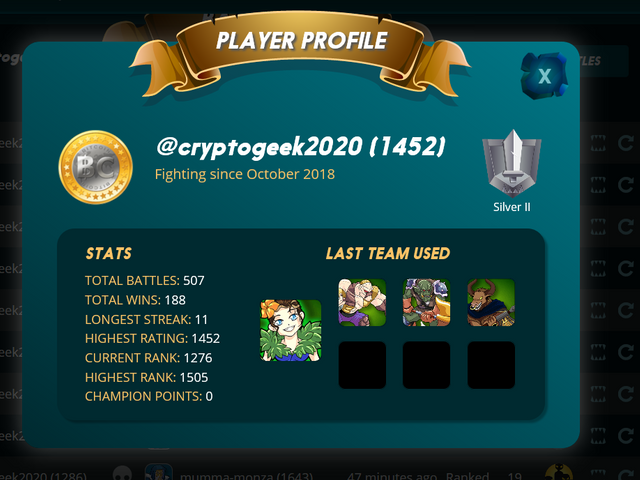 I am already back in Silver II level and just hope I make it to the Gold level this time.
Thanks for reading guys, it's awesome to play with you all and have some fun.