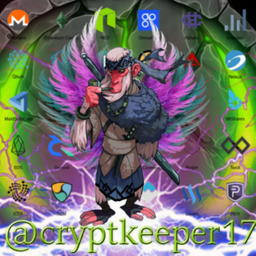 If you've read any of my previous commentary on @steemmonsters you will surely know that I am a tad obsessed with how the current overstocking of cards will fallout.
There are some ideas that I have kicked out that I would like to see, possibly even tokenizing and rewarding game players that burn their unwanted cards creating the incentive to burn the ones you don't want or don't feel you are getting the right price you want for them, and keeping the ones you do want and seeing them all go up in scarcity and very likely value if done at a legitimate amount. The creators of this game really have their ears to the ground and I would be shocked if they didn't do something very similar to what is mentioned above. Getting rid of single cards and even total BCX/combined cards will be exactly what the doctor ordered for this game's collector card supply to much better match demand and create real urgency to begin buying more cards however you can get them.
This will have a tremendous effect on the demand immediately even driving pack sales back up to potential arbitrage levels which will certainly juice up some nice revenue for the creators/stakeholders of the enterprise. My main point would be that if they are smart, and they like money and security of the business that it brings, they will have a token reward system in place that is highlighted by a card burn program that could really send the value of this endeavor as a whole straight up in value. Luckily for us the creators fall under both of these characteristics and I am very confident something like this has to happen, if not immediately in the very near future.