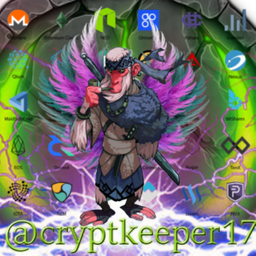 Every system needs programmers especially with a proprietary blockchain technology that of course is an obvious statement. If only there were a tree out there that sprouted programming geniuses and they were easier to find that an apple in Washington state. Of course that is not reality and @steemmonsters is advancing through these times quite remarkably having one main programmer.
But without that wish being able to be granted to lighten the load for yaba at times there is another position I think the heads of @steemmonsters would be wise to secure. That is bring aboard an official ombudsman. What in sweet merciful crap is an ombudsman? It's a Dutch word [which I found out thanks my European friend @simplymike] meaning... "A government or organizational head that takes filed complaints/reviews of a given department, agency, locality, corporation or any organization that has structure and develops goods and/or performs a service developing data in the form of reports synthesizing the public feedback in the form of a memo or report to be presented to the heads of said organization." Again used more so years ago in European Government to be a hub, or a human complaint box. Why would that benefit these people who are the brass in @steemmonsters? First you get a lot of negativity sent your way in developing this thing I see it daily. If I were a developer of the game I would rather hear from some kind of report or brief summary over a given time (daily, weekly, whatever the interval of presenting a summary of what was sent the way of the ombudsman).
To have a simplified report of all reviews positive and negative, a report on new ideas or innovations introduced by all players, screen and relay them their way and let the @steemmonsters brass handle them how they wish would be a much softer landing day to day and allow them to "shoot downhill" and in front of them versus working backwards. Sounds contradictory I know, but building toward what you want to achieve is much more fulfilling daily than satisfying every whim that everyone in the public has coming at you (especially that nutbag @cryptkeeper17, lol).
In my humble opinion I think something like this would make the experience more easy going, a better brainstorming process with some help here and there from the public and a happier yaba and aggy (not having to deal with lunatics like yours truly and my next grand idea) day in and day out would pretty sweet too.