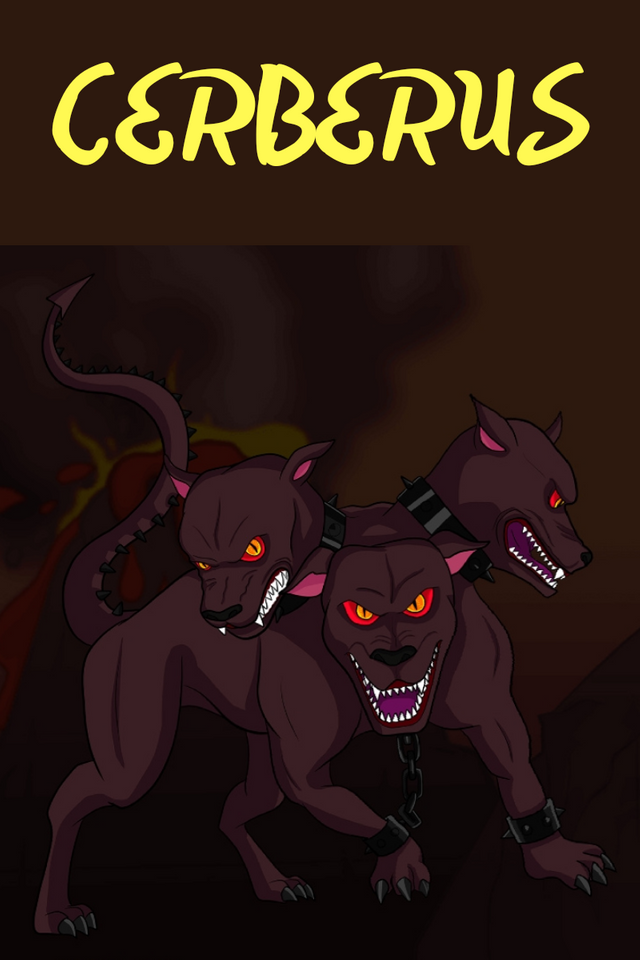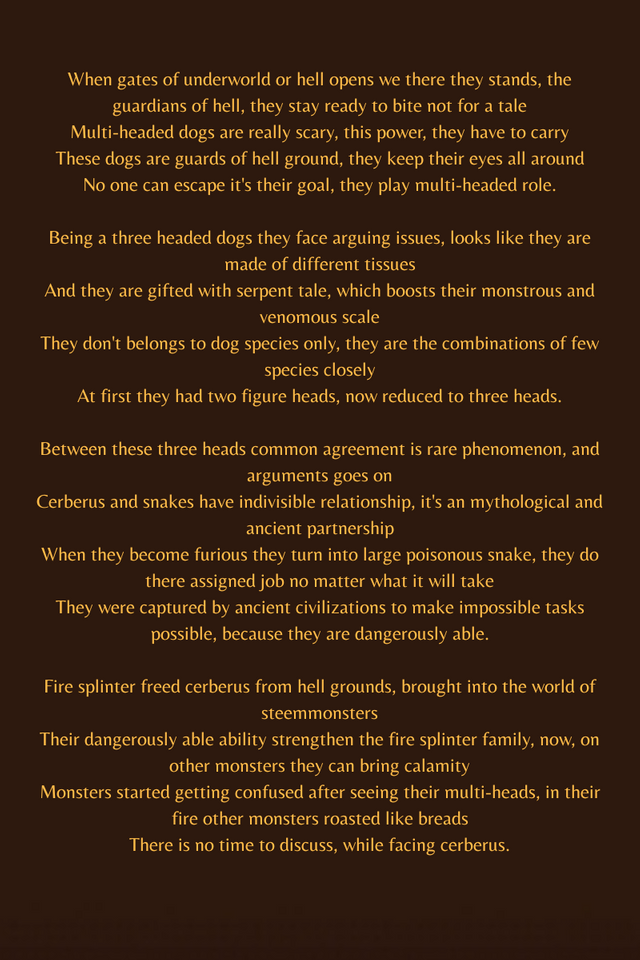 When gates of underworld or hell opens we there they stands, the guardians of hell, they stay ready to bite not for a tale
Multi-headed dogs are really scary, this power, they have to carry
These dogs are guards of hell ground, they keep their eyes all around
No one can escape it's their goal, they play multi-headed role.
Being a three headed dogs they face arguing issues, looks like they are made of different tissues
And they are gifted with serpent tale, which boosts their monstrous and venomous scale
They don't belongs to dog species only, they are the combinations of few species closely
At first they had two figure heads, now reduced to three heads.
Between these three heads common agreement is rare phenomenon, and arguments goes on
Cerberus and snakes have indivisible relationship, it's an mythological and ancient partnership
When they become furious they turn into large poisonous snake, they do there assigned job no matter what it will take
They were captured by ancient civilizations to make impossible tasks possible, because they are dangerously able.
Fire splinter freed cerberus from hell grounds, brought into the world of steemmonsters
Their dangerously able ability strengthen the fire splinter family, now, on other monsters they can bring calamity
Monsters started getting confused after seeing their multi-heads, in their fire other monsters roasted like breads
There is no time to discuss, while facing cerberus.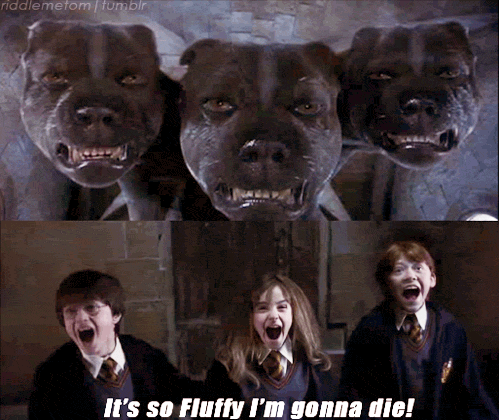 SOURCE
Steem On.

You can support my work through below mediums too.
BTC:
3GJCQPyxQMc5zQasc3EoW7vnV2fKpp9aY9
ETH:
0x514d948ead79d7f8db680173c266a39cd2677c98
LTC:
3DxFQhqaxetpGUciAT5axAdztVVr9QowEb
BAT:
0x193ce1410d4acefd0ee24577d575f087f164ed48
DASH:
7aNhxUxH8NbYDL9TciuGHHERwjL143NCUo

Discord Channel Links:
TEARDROPS: https://discord.gg/wC7H4Rt NATURALMEDICINE: https://discord.gg/wQnDNpv
(Cover picture is screenshot taken from the Steemmonsters platform, and pictures are edited with Canva).
"This is my original work."
Stay Blessed.
Spread love and spread kindness.
Thanks and regards, Chiranjeevi Sarikonda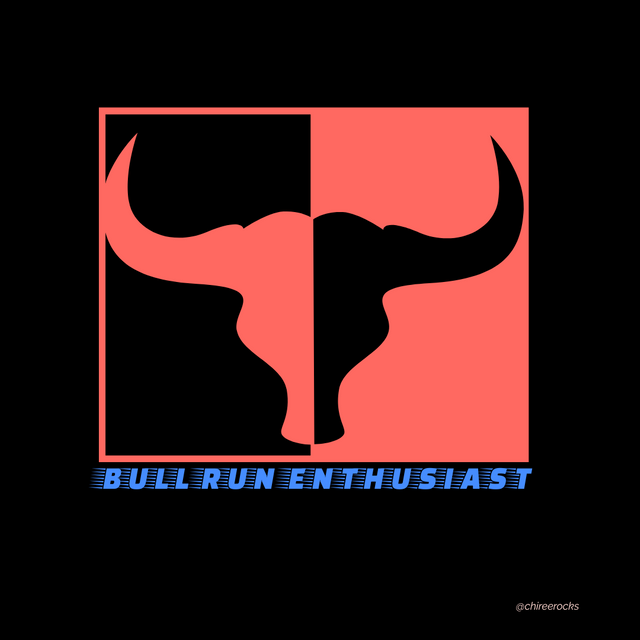 (If you want this logo, let me know in the comment section.)