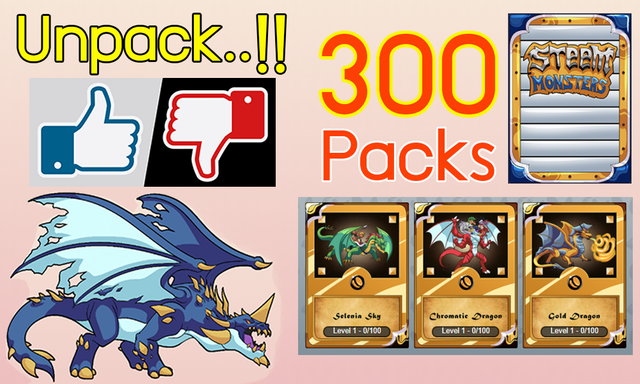 Hi everyone today, I will come to reviews a 300 Unpacks of steemmonsters cards collection. The result that showed you below. Ok Let's go go..!!
Amount of investment = 330 - 350 SBD
Amount of card packs = 300 - 330 Packs
Received Cards = 1500 Cards Up
The results I will show. The card is divided into a number of difficult to find.
*1. Common Cards (Easy to find)
At this level. The card is a lot of duplicate. The total card are moreover 1000 cards at this level.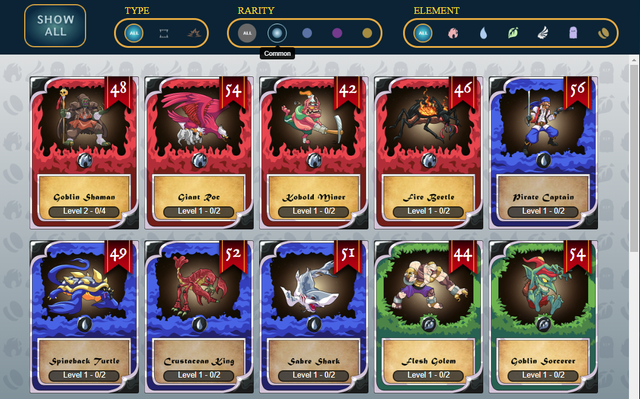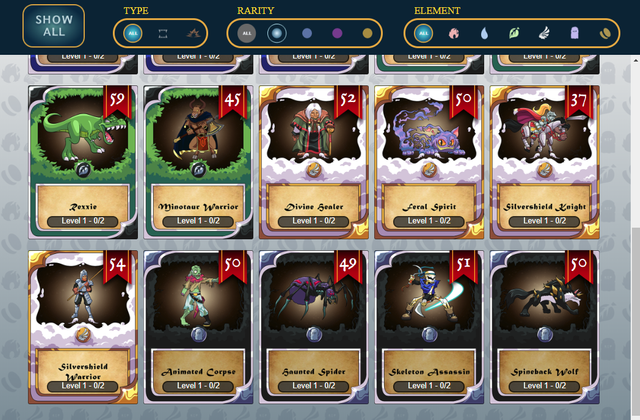 *2. Rare Cards (Medium to find)
At this level, you can still to find a card so easy. If you open 1-2 packs, you will get 1-3 cards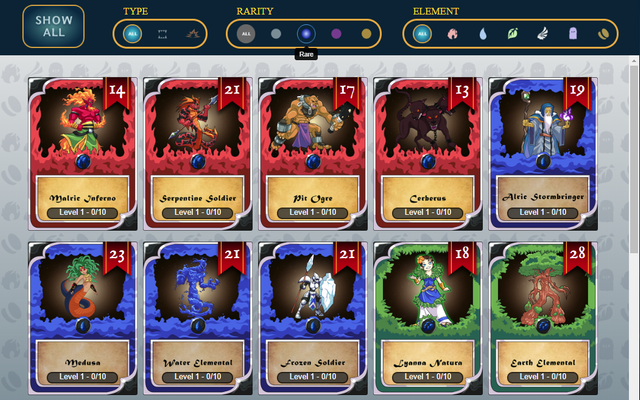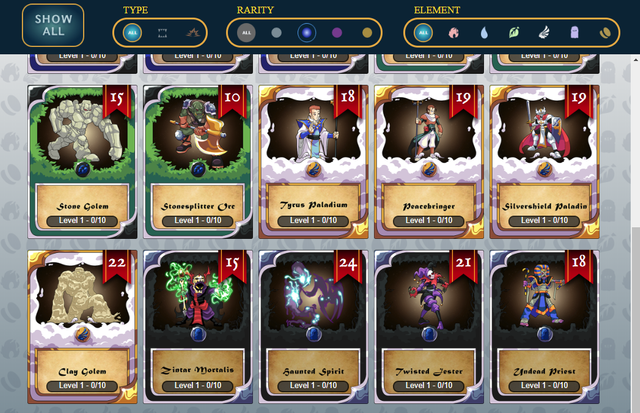 *3. Epic (Hard to find)
This level, The epic card may be hard to find. My result open around 5-10 packs that get it 1 - 2 cards.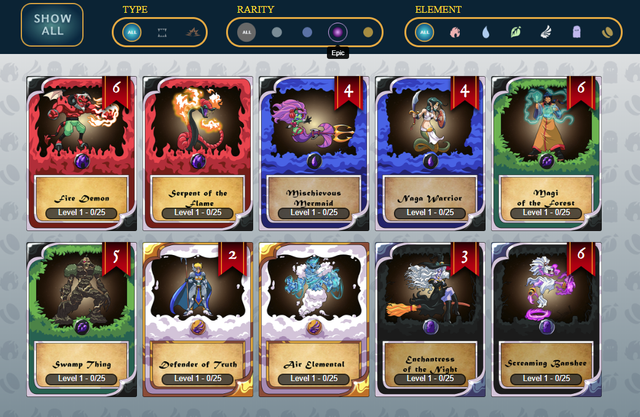 *4. Legendary (very hard to find)
Legendary level, I hardly see it. My result shows that open card packs around 20 packs. I will get it 1 cards But sometimes I opens 40 packs that I not found it then I feel so sadly. (If you very lucky, you will find it)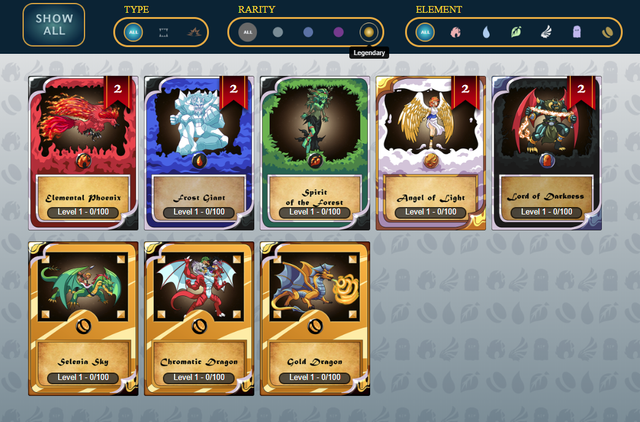 Finally, I feel satisfied with my result because I can almost get all card except one card..!!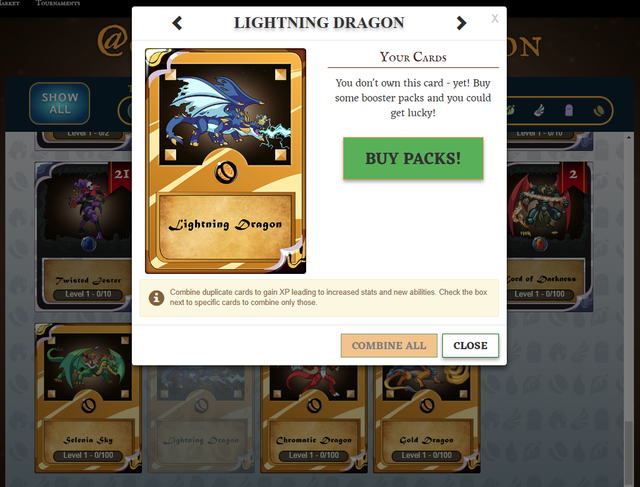 This Card..!! I can not get it ( Please help me 555 )
I hope this review can helpful to Steemian for decide to buy booster cards packs.
GoodLuck..everyone
Follow me >> @chawalit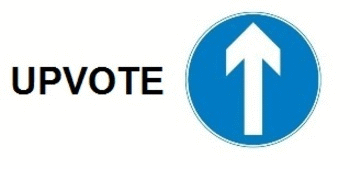 *********************************** Thailand Version ************************************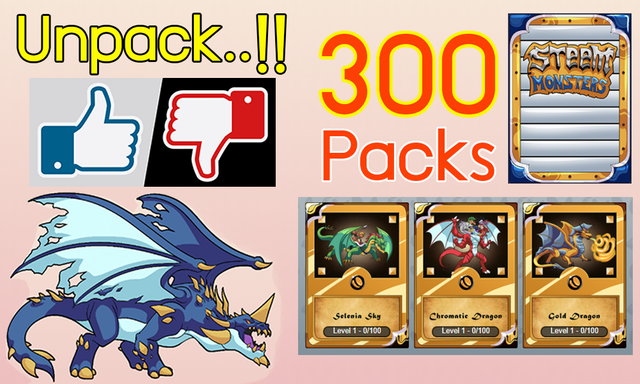 สวัสดีเพื่อนๆ ชาว Steemit ทุกท่าน วันนี้ ผมจะมา รีวิว ผลการ เปิด เกมส์การ์ด ที่ชื่อว่า Steemmonster จะเป็ยยังไงมั้งเรามาดูกันครับ
จำนวน เงินที่ลงทุน = 330 -350 SBD
จำนวน การเปิดชุดการ์ด = 300 - 330 Packs
จำนวน การ์ด ที่ได้รับ = 1500 Card up
ซึ่ง ผลที่ผมจะแสดง จะแบ่งตามลำดับ ขั้น ความหายากของการ์ดลงไปนะครับ
1. ระดับการ์ด = หาง่าย (Common Card)
ซึ่งในระดับนี้ การ์ดที่ได้มานั้นจะซ้ำกันค่อนข้างเยอะเลยทีเดียว เรียกว่าเปิดไป ท้อไปเลยครับ ชุดแรกๆ
โดยเฉพาะ ระดับการ์ดหาง่ายนั้น ก็ได้มาเป็น พันใบ เลยทีเดียว T-T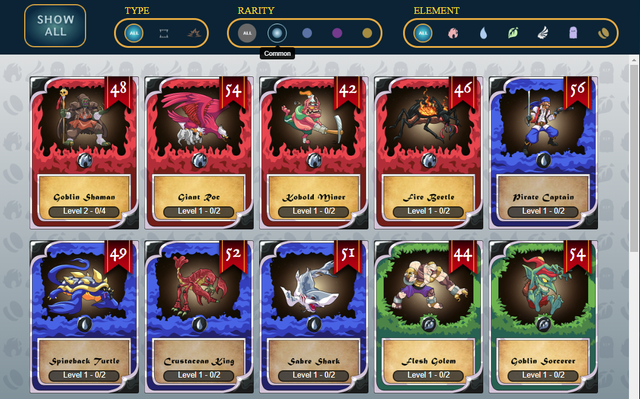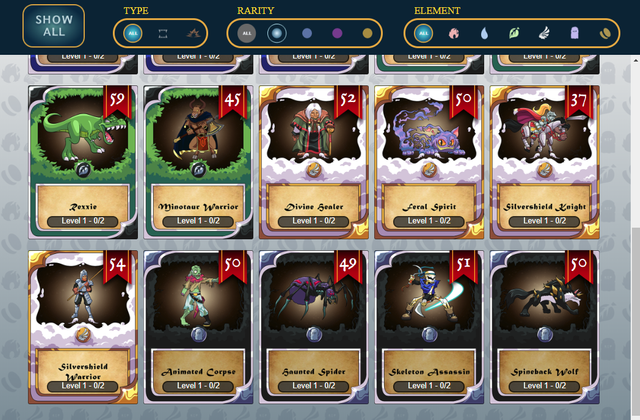 *2. ระดับการ์ด = ปานกลาง (Rare)
ระดับนี้ ก็ยังจัดว่าหาได้ไม่ยากนะครับ โดย 1-2 pack ก็จะมีหลุดออกมาให้เห็นกันอยู่เรื่อยๆครับ
ซึ่งจากรูปที่โชว์ จะเห็นได้ว่า ก็ยังมีการ์ดที่เปิดได้ซ้ำกัน อยู่เป็นจำนวนมากอยู่นะครับ T-T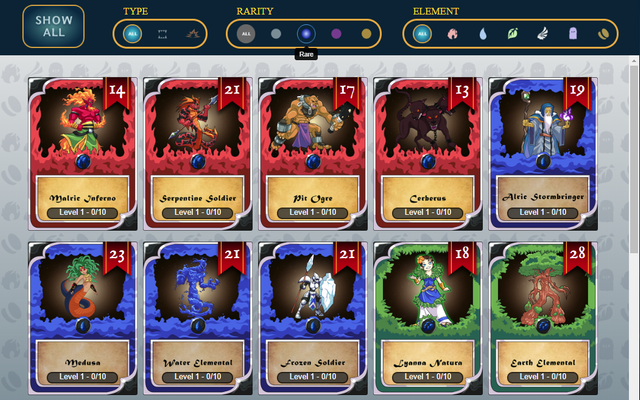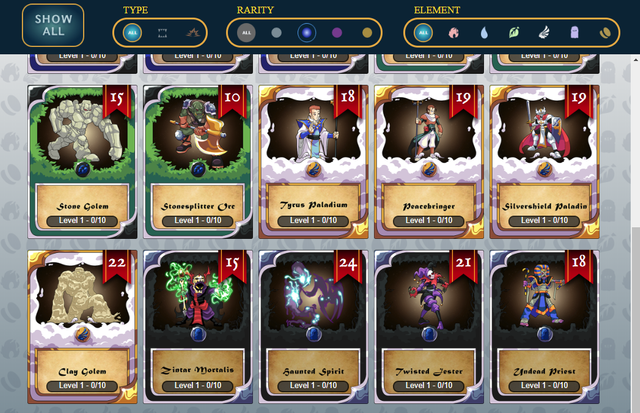 *3. ระดับการ์ด = หายาก (Epic)
ระดับ Epic นั้นเรียกได้ว่า หาได้ยากพอตัวเลยละครับ ซึ่งจากที่ผมสังเกตุ พบว่า เปิด ทั้งหมด 5-10 pack ติดต่อกัน ก็จะมีเจ้าการ์ดนี้หลุดออกมาประมาน 1-2 ใบ อยู่ให้เห็นนะครับ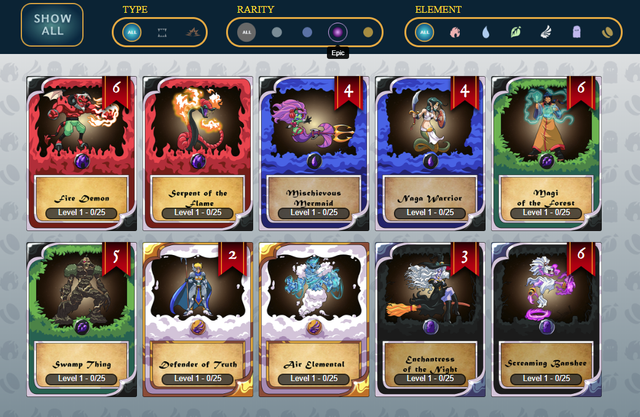 4. ระดับการ์ด = หายากที่สุด (Legendary)
ระดับ Legendary บอกได้คำเดียวครับว่า หินสุดๆ การได้มานั้น ยากมากๆ เรียกได้ว่าเปิดมา ท้อ เปิดมาท้อ ไม่ค่อยได้เจอเลยทีเดียว แต่จากการทดลองพบว่า เปิด 20 pack ทีเดียวเลย บางทีก็หลุดมาให้เห็นสัก 1 ใบ ครับ แต่ แต่ บางทีผมเปิด 40 packs ก็ยังไม่เจอ อันนี้แล้วแต่ดวงจริงๆครับ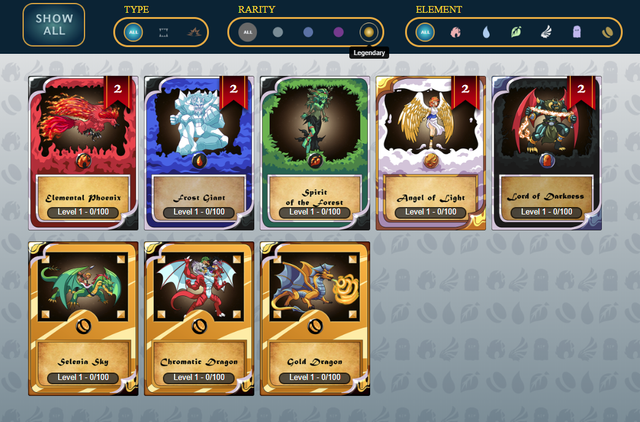 ** สรุป เปิดมาทั้งหมด ประมาณ 300-330 packs ก็ได้การ์ดมาเกือบครบทั้งหมดนะครับ ขาดไปแค่ 1 ใบ เท่านั้น..!!
ซึ่ง แน่นอนว่าที่ขาดไป ระดับ Legendary นั้นละครับ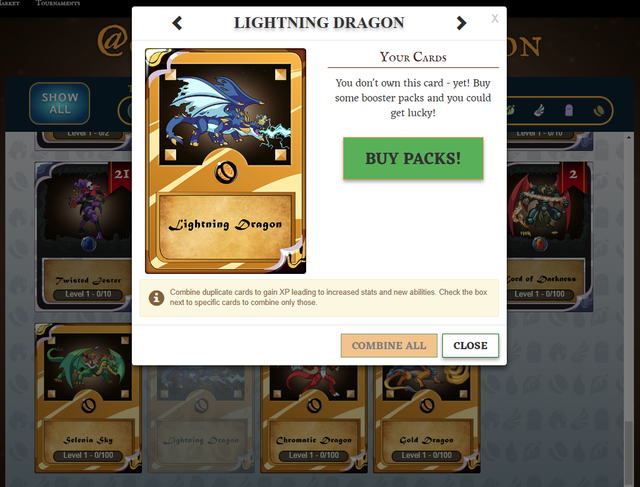 เจ้าการ์ดนี่ไง..!! ที่ผมยังไม่ได้ครอบครองมัน มันชื่อว่า Lightning Dragon ( มังกร สายฟ้า ) ซึ่งเป็นตัวเอกของ เกมส์นี้ด้วย แงๆ
สรุปการลงทุน ครั้งนี้
ผมรู้สึกพอใจนะครับ เพราะได้การ์ดมาเกือบครบเลยทุกแบบ ซึ่งผมเชื่อว่าเมื่อ เกมส์นี้เปิดเต็มตัวแล้ว สามารถขายการ์ดให้กันได้ ราคาการ์ด ระดับ Legendary จะมีราคาสูงมาก แน่ๆ เพราะ ราคา booter packs มันจะขยับสูงขึ้นว่า ตอน presale แน่นอน
รู้แล้วแบบนี้ ขอตัวไปเปิดการ์ดต่อก่อนนะครับ
Follow me >> @chawalit