Hello Friends! How are you?
This is chandpur - and today i am going to share my today quest reward, you know that the previous season is already gone and new season has started so I'm now in the small league because of low level deck.
Today i played difficult to win, because today splinter was death, today I have just done it by my experience which i know, Otherwise it would not have been possible.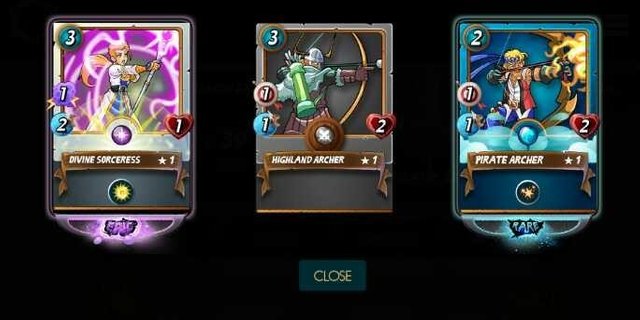 here is the today reward card, today i got one cpic one rare and common card.
Pirate Archer
Devine
Highland Archer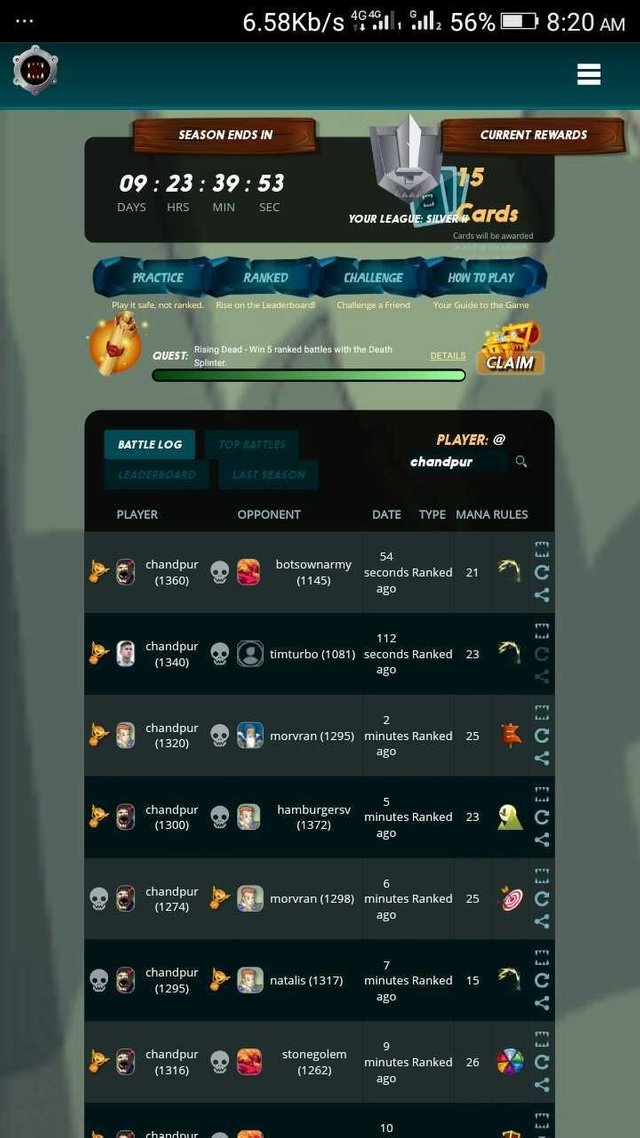 This is the details of my league and battlle, i am at silver two now, today i won five battle very easily, actually it was not easy because all good player now in silver league now.
I have joined steemmonsters like some month but i don't have a good card, I'm in the small league because of which I do not get more cards per day reward and thats why today got three card, but I'm trying to get up..
About chandpur
Steemit user name : @chandpur
location : Bangladesh
Steemmonsters user name : @chandpur
Duscord id : chandpur#3805
Blogger and social activities