My Best Steem Monster Card Yet!
It's been a while since I bought some Steem Monster cards because Steem was so low and I was looking to buy the 100 pack with my last Steem. Well today it finally went back up enough that I pulled the trigger. On the 2nd to last pack I got the Hydra Legendary card. One of only 3 cards in existense at the time of this post.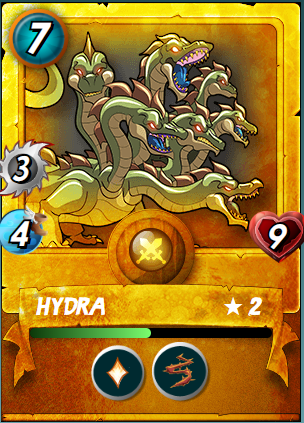 I'll probably try and sell it and buy more packs or individual cards. What's the best card you have pulled?