MY FIRST 24 HOURS PLAYING STEEMMONSTERS
Today my first 24 hours playing steemmonsters ...
This is all my army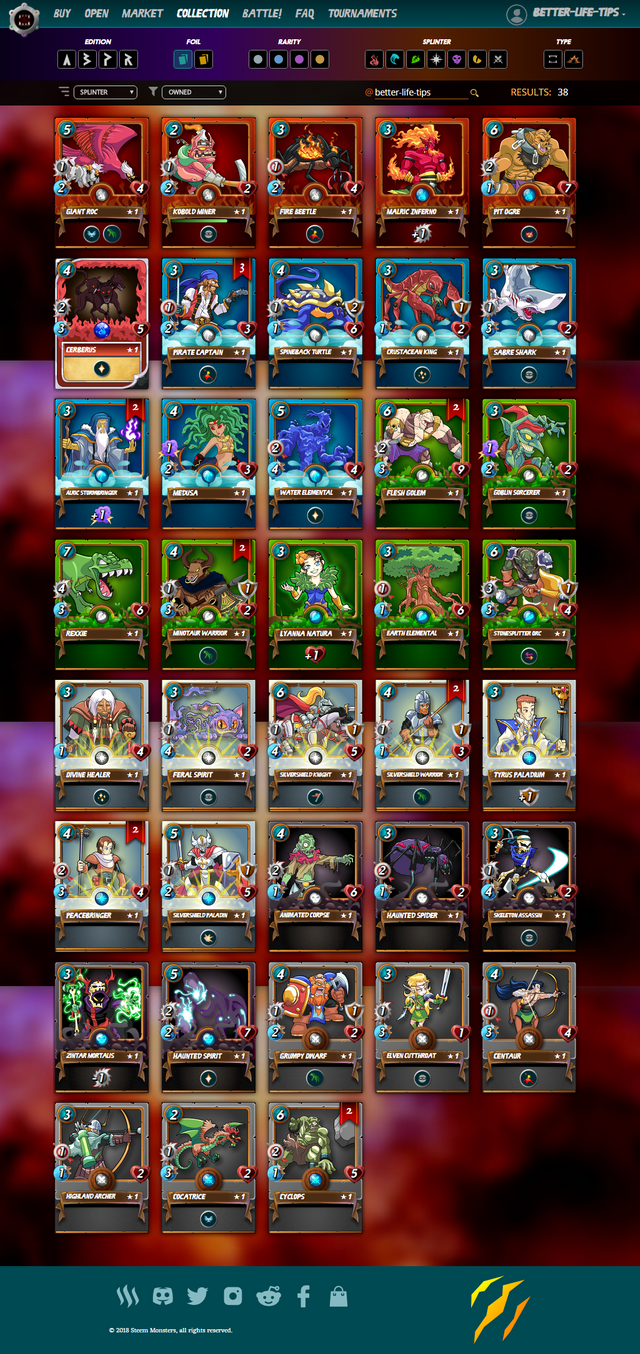 Several months ago I saw this game and did not give much importance, since there were no battles.
I thought it was just about buying cards and collecting them ...
It did not seem good investment to spend 30 steems in a pack, so I left it forgotten.
I started playing drugwars 55 days ago and had a good ROI so I said why not play with sto stemonsters.
Buy my initiation pack and now I'm starting to have battles.
I already claim my first quest
And I keep moving
THIS WAS MY LAS BATTLE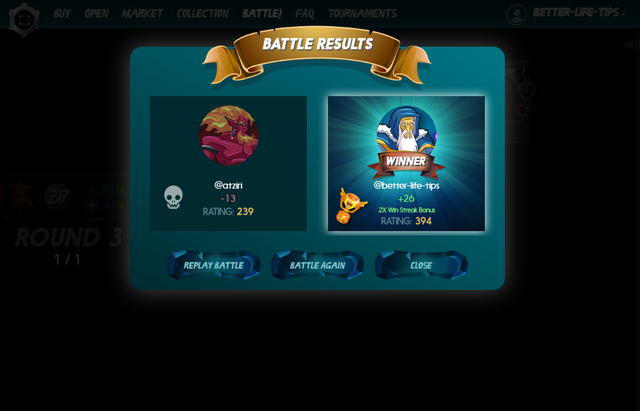 Im new playing this game, if u see this post, you could give me some tips