Winning 5 Battles Isn't Always As Easy As It Sounds...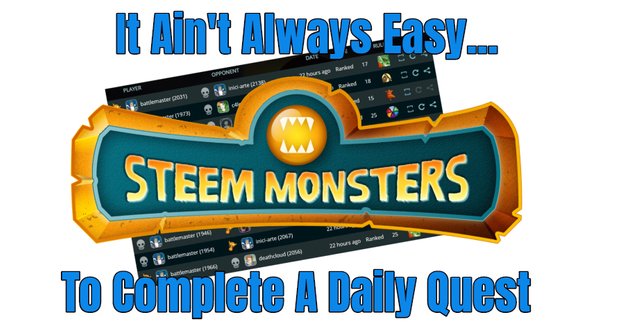 Yesterday's daily quest wasn't an easy one.
I had just entered the GOLD ||| league and all of a sudden I got matched with players that had a much higher rank than I had.
It took me 11 battles to complete my daily quest.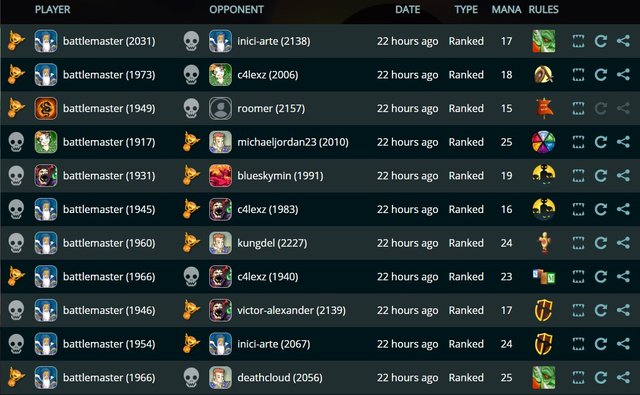 I know I shouldn't wine. Players that are playing a level 1 deck have it worse than me. At least I have a complete deck. I can't imagine how it would be to play this season with only a starter deck...


My next DQ will start in an hour. I hope I will be able to complete it quickly, so I can go to bed...
Wish me luck!
---
---



Images are taken from the SteemMonsters website