My Last Free SteemMonsters Booster Pack For Winning A Daily Quest
Season 3 of the Steemmonsters game will be over in a couple of hours. Tomorrow, season 4 will start, but with new rules.... No more free booster packs...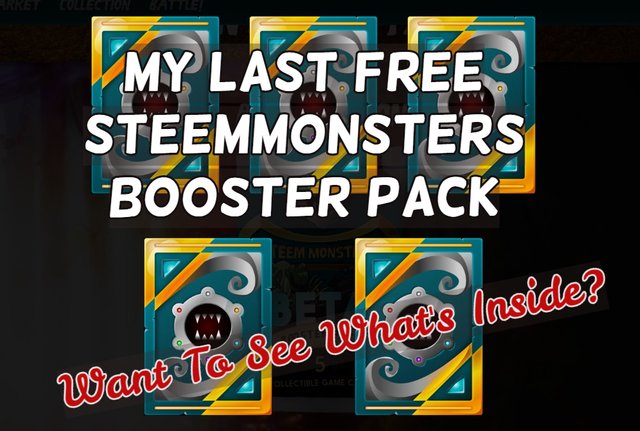 Source
Yesterday, @steemmonsters announced they would be changing the reward system for season 4, which will start tomorrow. Instead of getting a free booster pack as a reward for completing a daily quest, you will get a set number of special 'Rewards Cards'. How many you get, will depend on the league you're playing in.
You can read the official announcement here
This means that if you want to grow your @steemmonsters deck without having to spend a lot of money, you'll need to join all free giveaways you can find. Bummer...
Tonight, all season rewards will be paid out, but since I have just finished my daily quest, this is the last free daily booster pack I'm ever going to get.
Let us hope it holds some good cards....
Here we go:
Tadaaa!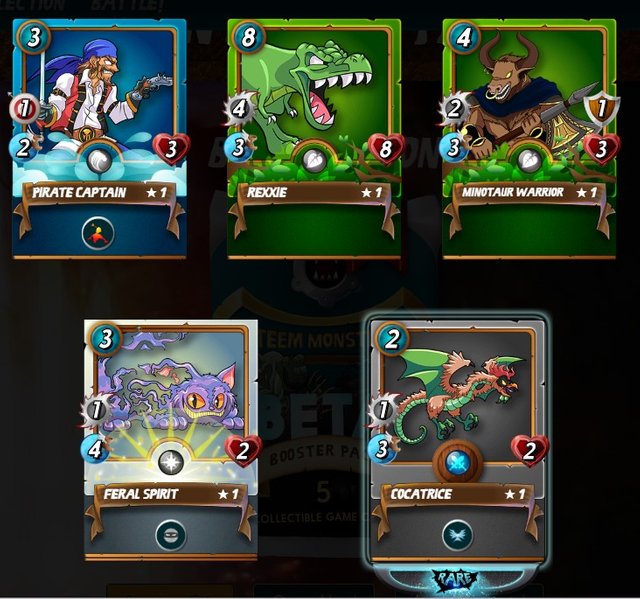 Source
Hmmm... a bit disappointing, to be honest. 4 commons and a rare.
But I'm not complaining.... at least they were free!
😉
I'll keep you up-to-date about how things are going during Season 4! Stay tuned!

Want To Play SteemMonsters Too? Grab Your Account Here!