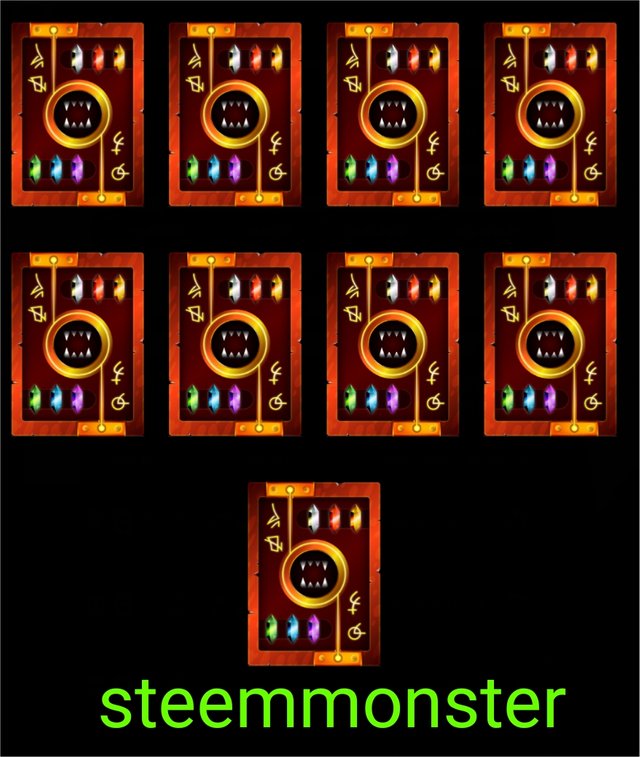 hi all steeimian i hope a you all good, I'm also good.
yesterday I'm open 9 steemmonster card.
there have all card good, some Different power.
i have have to say with you all name, before see name check out the down side card.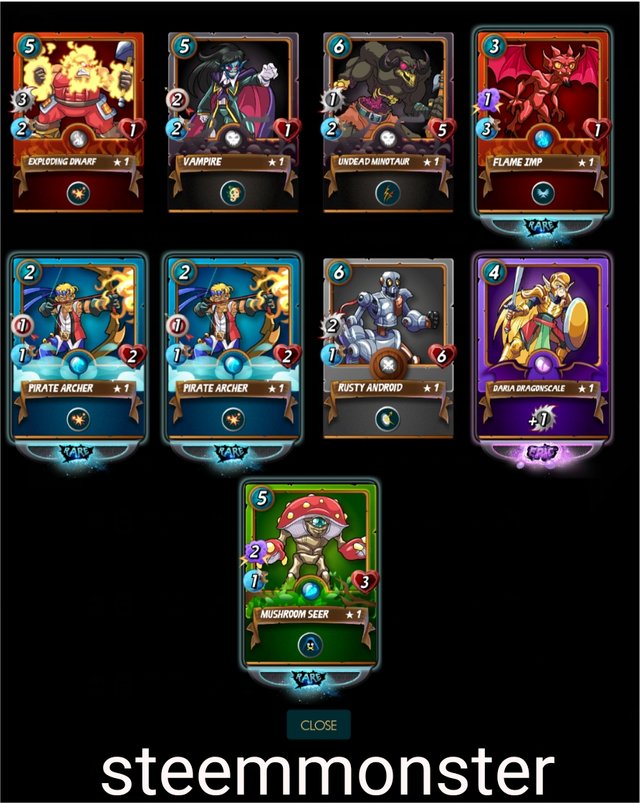 Exploding dwarf *1
vampire *1
undead minotaur *1
flame imp *1
pirate archer 2 card *1
rusty Androi *1
daria dragonscale *1
mushroom seer *1

ttis card only used other all until never use, it card is very good they reduce.
he attack directly hade of team but dame time two battal.
new steemian ## follow me @ariful9551 and get update about steemmonster.