I Got Goody Goodies For My Daily Quest Rewards Opening On Splinterlands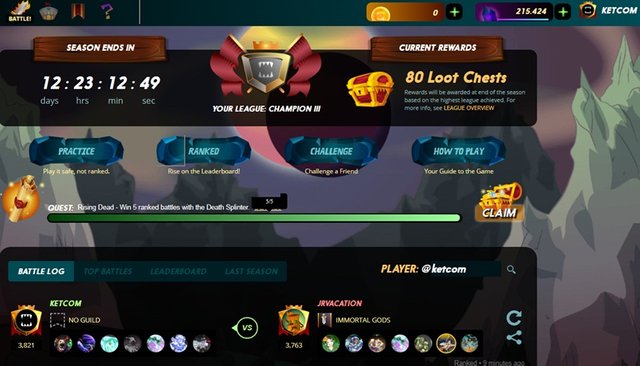 I got the Death splinter for my daily quest today and I must say it was a smooth ride with just a bump on the way to completing my quest because I won five of the six battles I fought to complete my daily quest.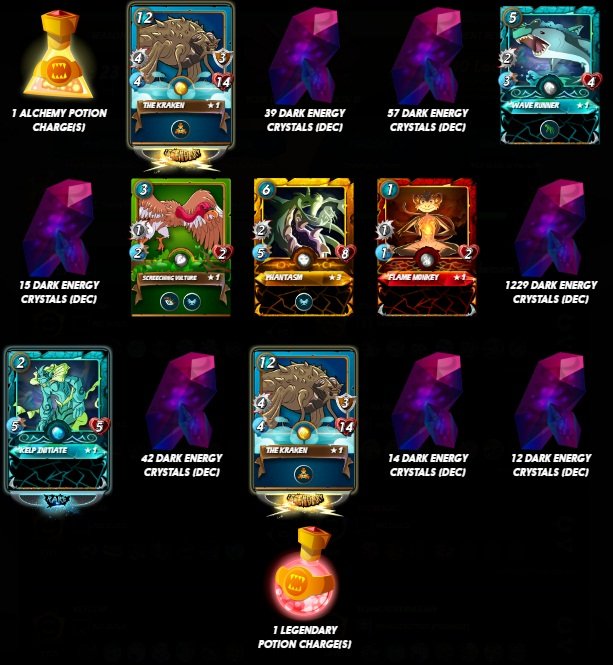 Rewards day 243
Yeeee haaaa! What a wonderful flip of coin rewards I got today because I got two Legendary cards in one quest reward opening. This is the second time I am getting such rewards in a not so long time. I also got a Gold card, a Rare card and some Common cards, some Legendary and Alchemy potions and then some DECs. The good part of it is that I got one DEC card opening that had over 1200 DECs. I guess all I got today put a big smile on my face I must confess. Lol.
You can watch one of my battles by clicking the link below, thanks: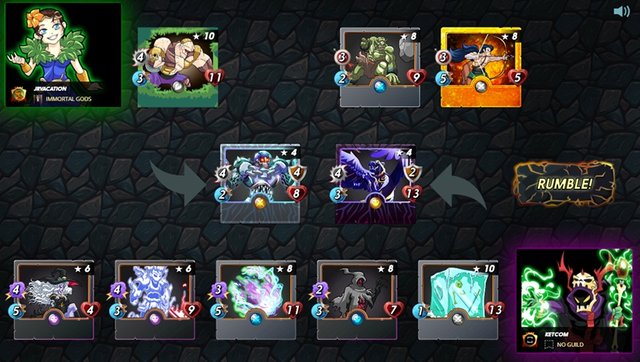 https://steemmonsters.com?p=battle&id=77d52df71b2e4aa858f77ba2bf2a587d829eefe9&ref=ketcom
Thanks for reading. Keep your comments coming and follow me if you have not already done that. Again, thanks a lot for your support to me always.
REFERRAL:
If you haven't joined the splinterlands games you can use my referral link https://steemmonsters.com?ref=ketcom to join and I'll give you all the support I can offer including one or more free cards. Thanks. There are referral rewards offered by splinterlands when a new member joins using your referral link, so can check that out as well.