The chicks that hatched last weekend are starting to get some wing feathers and are noticeably bigger, too.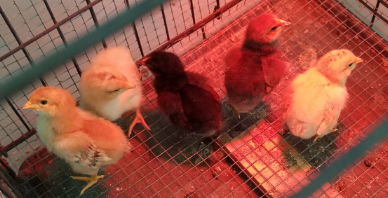 They are also making a mess of their cage by scratching their food everywhere. The feeder has a top that helps prevent the mess, but there is a missing nut to hold it together, so I made a new one using a 1915 Monarch metal lathe.
There were lots of these lathes made in the run up to WWI. I found it on Craigslist from a guy who bought it so that he could use the cast iron legs for a table he was commissioned to make for a hotel. I made new legs for it and rewired the motor to get it working again.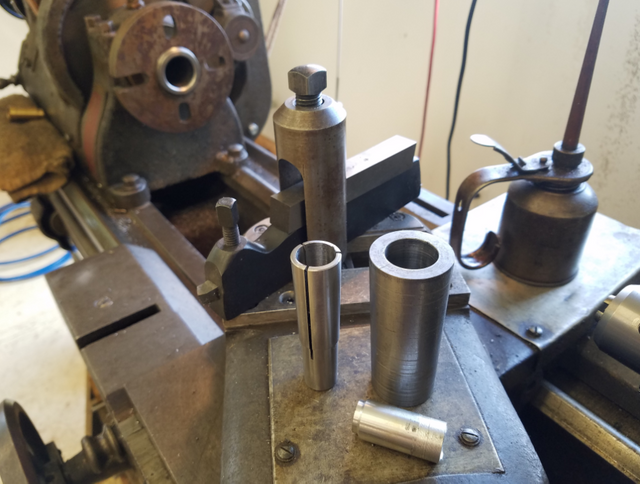 I need to make a simple nut from the aluminum stock in the foreground. It will be held by a collet and a taper adapter.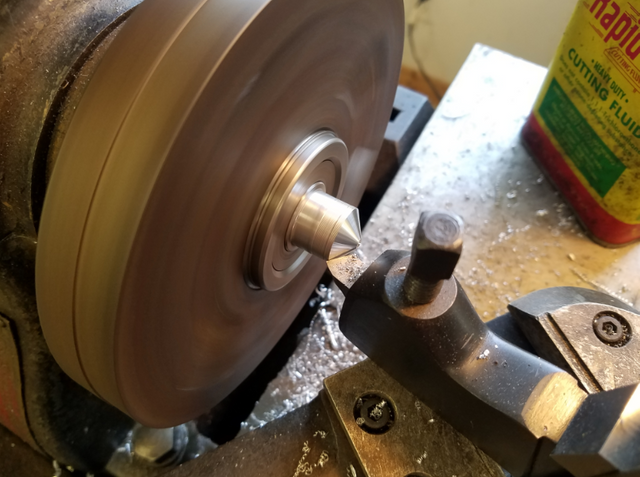 The tool rest is mounted on a dovetail slider that can be mounted at any angle. Here I adjusted the tool rest to cut a taper to match the bottom of the chick feeder.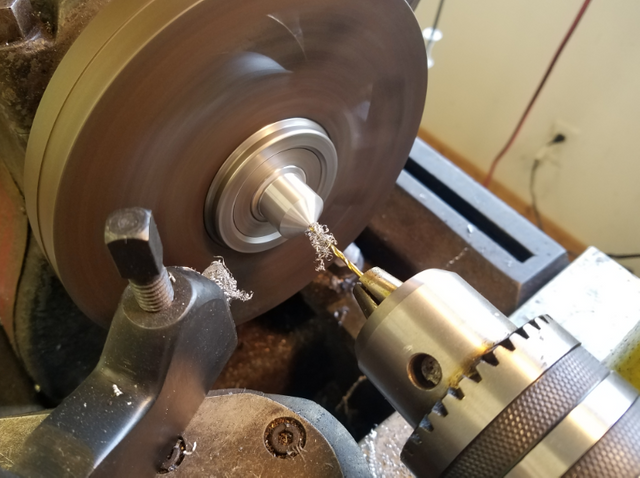 Drilling on the lathe is very simple. The drill bit automatically aligns itself on the centerline when the workpiece is spinning rather than the drill bit. This hole will be tapped with SAE 4-40 threads.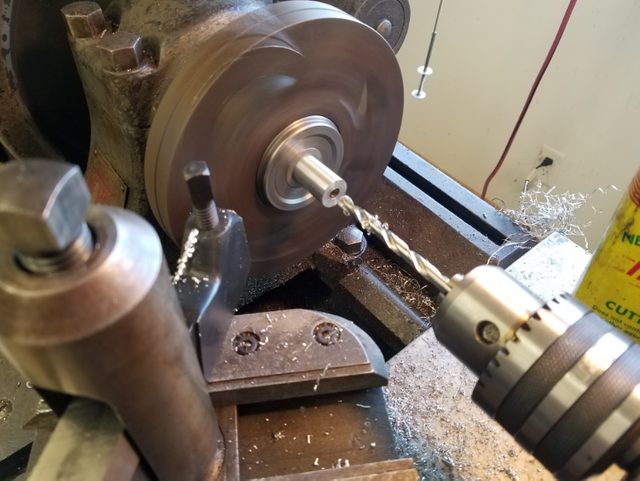 The underside of the nut gets a 1/4" clearance hole to reduce the amount of thread cutting.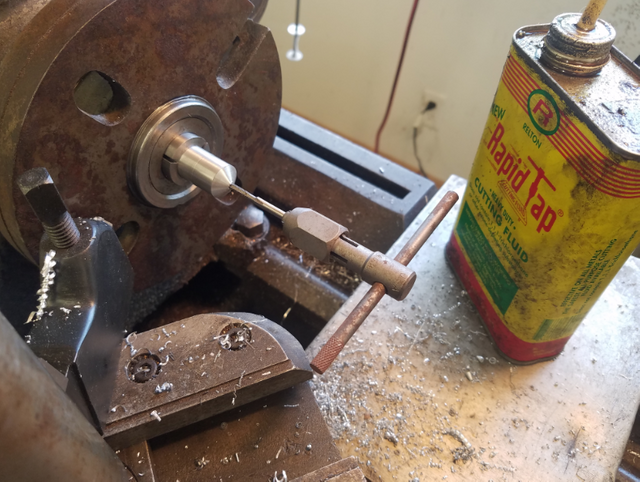 Cutting the threads is no problem if the starting hole is the right size and the hole is not too deep.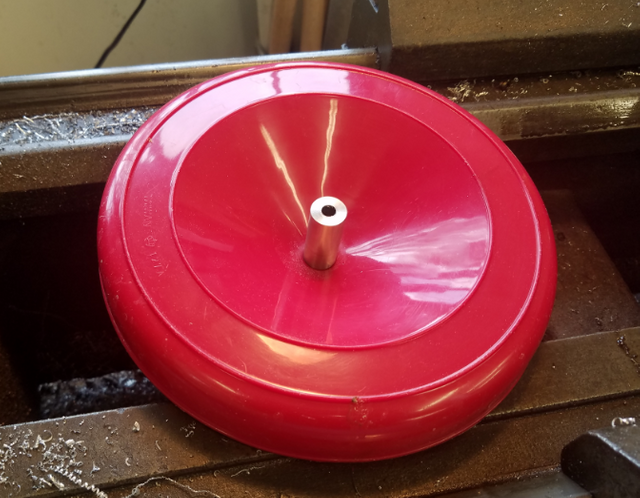 Test fitting the nut on the bottom of the feeder. It looks like a good fit.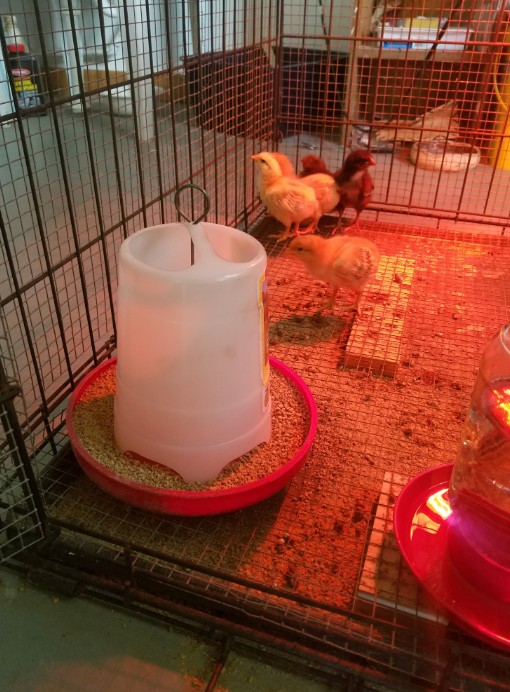 Those chicks look pretty impressed don't they? That is what happens when you show off your lathe skills. The chicks come in flocks.
I was interested in doing this post because is fits into both the @steemmakers and @ghscollective categories. Steemmakers is a support group for makers and DIY enthusiasts. The Global Homestead Collective is for people who are interested in self sufficiency, gardening, and other homesteading topics.
Cheers, Professor Bromide