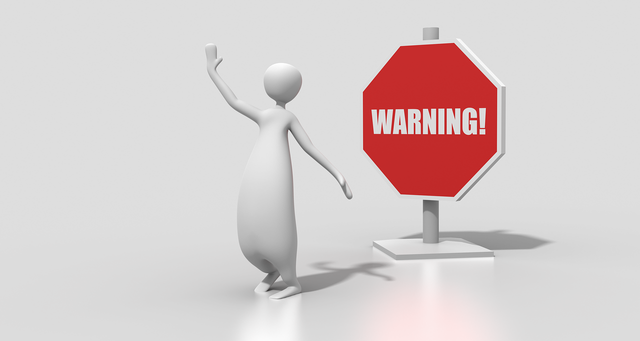 Hey friends!
Came across another worthless token being launched on Steem Engine. Just wanted to caution you from investing in such projects.
---
TL; DR
For those who don't want to go through this entire review, let me summarize:
I don't see any value in this project. The token is named Sphere (SPHR) and the project is called The Circle Project.
---
Interestingly, this project is rightly named as The Circle Project as it makes your money run into circles before it can come back to you again (in case, it does).
The token is priced @1 STEEM each and promises to give you daily upvotes for life in proportion to your token holding.
Wouldn't it be better to directly purchase STEEM and power it up into your own account and then delegate it to bots like @ocdb? Why a token for that?
Wait, probably a token helps in complicating simple things and making that look more interesting to vulnerable people.
The official project account viz. @the.circle hopes to power-up by STEEM received from the token sales. But not all the amount generated from the token sales will be used to power it up. Only the profit generated from token sale will be used for it. (Now this implies that expenses incurred in the launch and marketing of this token sale will be deducted from the revenue).
Not only this, 10% of the Profit generated will be used for donations to some charities.
Another 35% of the Profit generated will be accumulated in a different account (called cumulative jackpot) and will sit idle for a year there. Then these accumulated funds will be re-distributed to the token holders in proportion to their token holdings.
But there is a catch. To receive this 35% of your own contribution, you need to hold & stake at least 8000 SPHR tokens by the end of the year. Thus you will need to make a minimum investment of 8000 STEEM to receive a major chunk of your own investment back after one year. And note that, this fund will sit idle and not earn you anything for the entire year!
Thus almost half of the amount raised from token sale is gone. The remaining 55% of the Profit generated through token sale will be actually used to power-up the voting bot! And to receive your daily share of upvote, you will need to make a minimum of one post every 24 hours.
Aside this, from the initial token supply of 10 million SPHR, the project is going to make an airdrop of 1 million SPHR to whomever they wish! They say, they have a right to airdrop anyone they want according to their subjective perception ...and any amount they wish as there is no clarity on the amount yet:
Fair enough. After all, it's their project!
Another 1 million tokens are being allocated to the CEO of this project (as a gift). Thing to be noted that his name is also there in the list of people to be airdropped and this extra million tokens will be aside this airdropped tokens to the CEO.
And 1 million tokens are also to be allocated to the project that will be sent to yet unknown account. It will be a different account than @the.circle.
Another half a million tokens (5% of initial supply) are reserved for a monthly raffle - they call it Free monthly raffle.
But here is a catch too. You need to hold & stake at least 2500 SPHR (worth 2500 STEEM) in your account. Even then you don't automatically become eligible. You will need to go and pay your attendance every month in their Discord channel set for this purpose to become eligible for this free raffle.
Thus 35% of the initial supply is gone for nothing. Thus 35% of the vote-weight of the proposed voting bot (which is 100% funded by less than 55% of your investment) is not available to you.
Did you get it?
The token has 10% annual inflation rate. Out of that 30% will be proportionately paid to existing token holders who have staked their tokens as interest, 15% will go to the team (in addition to 30% on millions of tokens already airdropped &/or allocated to them), 5% goes towards monthly raffle. I've no idea what they suppose to do with remaining 50%.
But this distribution will gradually decrease your stake in the voting bot and you will see a decrease in percentage of your daily bot upvote.
But voting bot will receive some more SP through delegation scheme. They are paying about 4.75% monthly payout on your delegation. But mind it, it's not in STEEM but in terms of SPHR ...and who knows what the prices of SPHR will be! So I don't expect that this bot will receive a large delegation.
After HF-21, curation reward will increase to 50%. But the Bot will only give you upvotes and won't share the curation reward. Apparently, the rise in bot's SP will be factored in the actual token prices. But mind it, that was supposed to be your fund if you had purchased STEEM and powered up your own account instead of purchasing this worthless token.
I fail to see any value in this project and a sort of circle-jerk where you don't even get your own money's worth. So I won't recommend anyone to invest in this project.
Just like many money-grabbing schemes, this project has made sending your money to them as simple as they could. Apart from STEEM and SBD, you can pay them in several types of tokens including some top cryptocurrencies as well as several SCOT based and EOS based tokens.
Just like many ICO projects put names of some prestigious projects and reputed names in the industry as their advisors, patrons etc., this project has tried to put some established names in the Steem community by including them in the list of free airdrop at the end of their announcement post.
Interestingly, some of them categorically denied any connection with this project:

Since this project is offering some free bribe tokens for resteeming its announcement post, the word is spreading like a fire. Therefore, I just wanted to caution you all about this project.
Note: This is my review of this project. You should act according to your own discretion.