TECHNICAL ANALYSIS FOR GBPUSD FOREX T4H DATE:07/OCTOBER/2019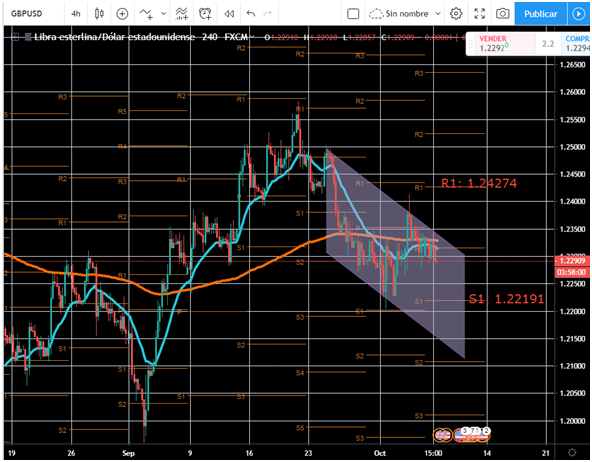 Source
PAIR GBPUSD FOREX T4H DATE:07/10/2019 4.13PM Time Vzla
Analyzing the GBP/USDT T4h Pair we can observe that the EMA20 is below the EMA200 observing the graph that is in low.

Bearish Scenario:
This is the most likely scenario, the closest support is at 1.22191USD
Bullish Scenario:
If the current downtrend changes the next resistance is at R1: 1.24274USD.
Remember to invest only what you are willing to lose, don't compromise your finances.
Join the discord of the Erarium group
https://discord.gg/URBxt3
where you will receive important financial and trading information.
The graph was made through the tradingview program, which allows the user to modify the content of the graph with the incorporation of the available indicators that the user wants to show.
Until Next Post!
Original Post from @vensurfer61