Upvotebuilders Weekly Report - 45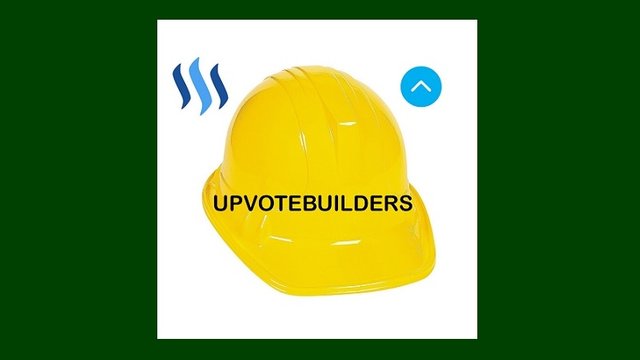 Hey UpvoteBuilders,
Please if you still have SP delegated to @upvotebuilders you can undelegate it as we are not currently using it to upvote any member. You will still continue to receive your share of the power down income. Thank you.
You may be aware of the situation of the Steem blockchain and the battle to take control of the witness positions. You may also be aware of the Steem fork coming live this Friday, it became necessary to send out the current balances to members so that they can act as they wish with their Steem.
Power Down And Other Income
Four weeks power down has happened and the income other incomes has been distributed to all members*.
Please, the following members: @mhm-philippines, @j85063, @davedickeyyall, @definethedollar, @mariannewest, @evernoticethat, @moghul should please return 4.514 Steem to @upvotebuilders as I had network issues while sending your batch of Steem which resulted in it been sent twice. Please your fast action will help pay the lower SP delegators that haven't been sent their Steem because of the shortage. Thank you in anticipation of your quick response.
You can see details in the tables below, thank you: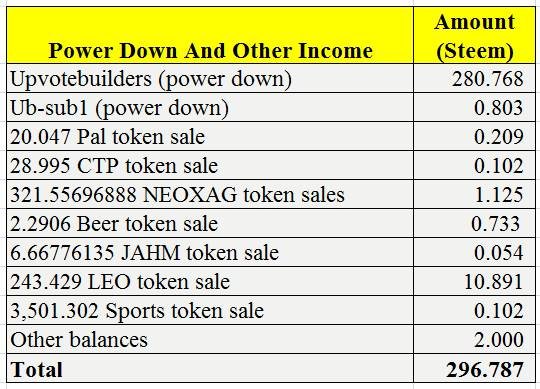 PDI-Table A

PDS-Table A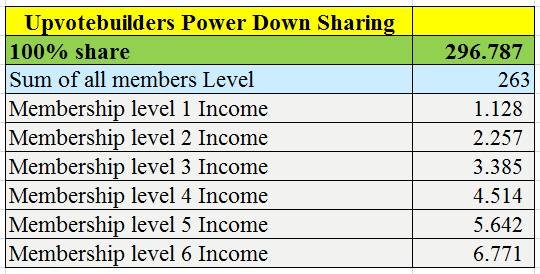 PDS-Table B
If you were wrongly placed in the membership level please let me know in the comment section below and I'll verify and correct any error.
Membership Audit And List
The members listed below are the ones that will be receiving the weekly power down and tribe token sales income going forward.
@steemturbo, @antobrige, @mhm-philippines, @j85063, @ojukwu, @atongis, @shikika, @emergehealthier, @bengy, @tattoodjay, @practicaleric, @actifit-peter, @cflclosers, @grizzabella, @paramimd, @davedickeyyall, @el-dee-are-es, @lyann, @incubot, @definethedollar, @mariannewest, @preparedwombat, @pouchon, @evernoticethat, @jayna, @fiicjames, @cwow2, @kaelci, @arunava, @alvin0617, @minloulou, @honoru, @robertyan, @foodiecouple, @ketcom, @cryptospa, @boddhisattva, @sgbonus, @costanza, @morningshine, @also.einstein, @byebyehamburgers, @theb0red1, @annepink, @silvertop, @elizabethbit, @runridefly, @nuagnorab, @flaxz, @anttn, @d00k13, @frankvvv, @happyphoenix, @krevasilis, @alokkumar121, @treodecimo, @moghul, @onealfa, @improv, @everrich, @profquax, @anroja, @tulwave, @pwny, @jockl, @playdice, @rankmeupclub, @wakeupkitty, @thisisawesome, @pet.society, @fleur, @blueboar3, @fredkese, @desyfit, @aekraj, @hashzone91, @jorgebgt, @rebe.torres12, @bntcamelo, @khan.dayyanz, @priyanarc, @sp-group, @pjansen, @ookii, @velvetlacey, @kharma.scribbles, @rosauradels, @necho41, @cryptoprima, @ninahaskin, @trevorlp97, @justlee87, @dailyspam, @rajib2k5, @shortsegments, @glastar, @trydice, @wongbraling, @tiffany4ever, @bilpcoinrecords, @moeenali, @mushanov, @kggymlife
I am grateful for your time as a member and hope for the best for all members as we move along.