Exchanges Are Dangerous! Bitmex Leaked Emails...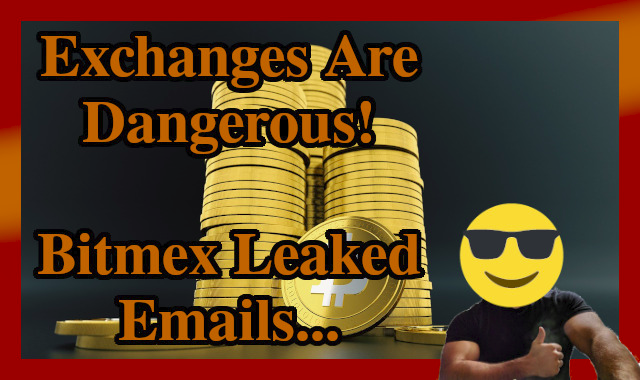 Exchanges, trading and investing...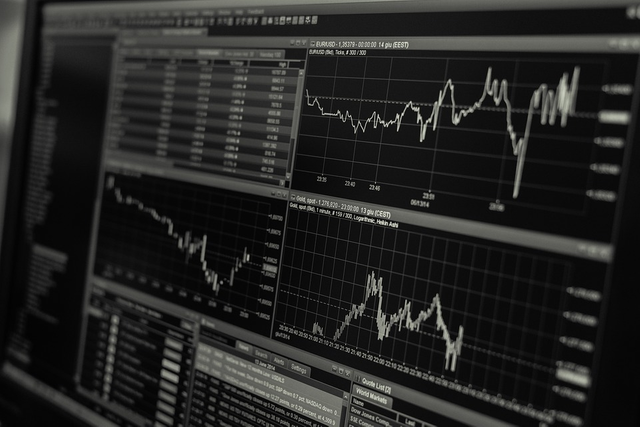 Trading is one of the riskiest things to do, especially when a person is beginning. Yes, you might be able to gain thousands, even millions, but you can also lose everything in one single night, one single bad trade and you can have your whole trading account go down to 0...
Knowing about risk management, resistance, supports, RSI, MACD, all these allows you to reduce the risk of trading. A good trader can lose 10 trades, but with one single trade he can win it all back, plus something!
But there is always one risk you can't do anything about, the exchange...
In a highly unregulated market like crypto is, exchanges are "hacked" all the time, and when they aren't hacked they just disappear without any notice! Some exchanges go so far as telling people that their founders died and that the founder was the only one with access to the exchange's wallets... and a couple of days later the wallets are drained out of all their funds. I guess people need crypto in the next life too...
Exchanges are, at this moment, one of the most worrisome problems we have in crypto, not only to traders but also for investors. We all know that crazy "investor" that leaves their investments on exchanges instead of storing them in cold storage...
Picking exchanges is hard, even the most trustworthy exchanges are hacked. Messages flood reddit of accounts hacked, we can't know if these people were hacked because of something dumb they did or if the exchanges are hacking small accounts one at a time and stealing their funds. There is no way to know!
Bitmex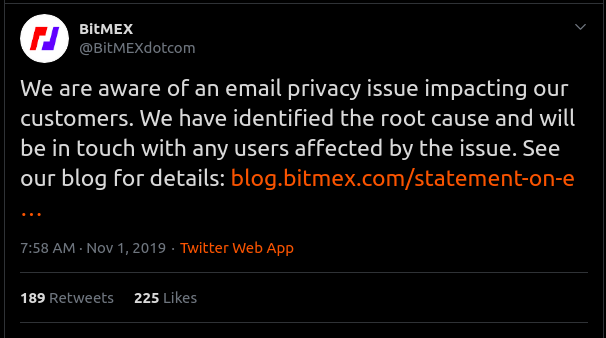 Just last night some Bitmex user's emails were leaked to the public! Do you know how dangerous this is? It's just an email address you think? What if I told you that there are Terabytes of stolen passwords available to anyone that knows a little about the internet, I was able to find the file that I'm talking about in a couple of minutes...
Using the emails plus stolen passwords, one could very well log in to Bitmex and log in to the email account and drain all their funds. Of course, it would require the hacker to find an email account and bitmex account without google authenticator (2FA), but there are many!
And let's not even talk about how easy it is now for the US to know who is using Bitmex or not... with access to the whole list of email addresses that are using Bitmex, the US only needs to run the list through their NSA database to check which account belongs to who... Get ready American Traders that are using VPN to keep trading on Bitmex, the US might be very near your doorstep now!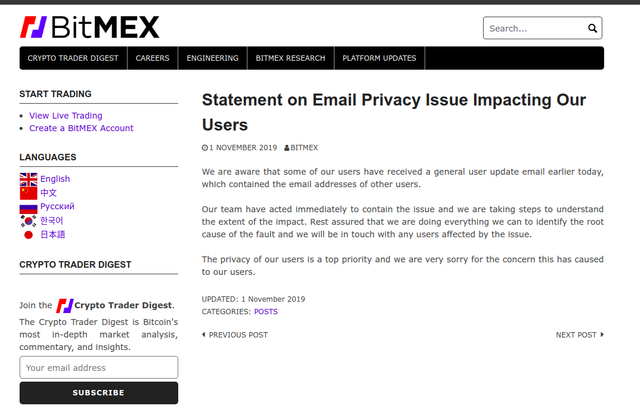 OKex
There is one well-known exchange that has never been hacked, OKex! But some of the stuff I've seen from them makes me uneasy.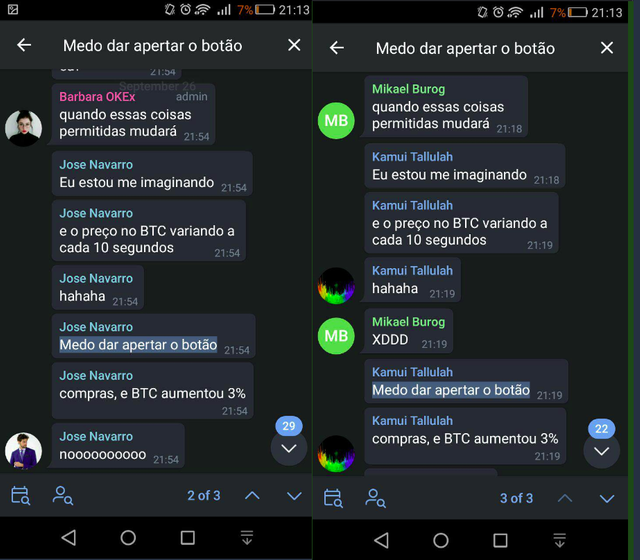 Some months ago they fired a friend of mine from being the Portuguese OKex Telegram admin, ok, fine by me, but oh wait... they hired someone else!
OKex hired an admin that was a bot most of the time! Yup, and with that bot another 10 or so bot accounts joined the server, and all they did, day in and day out was to spam the channel with fake conversations, faking message volume on their telegram.
I tweeted about this and someone higher up OKex took notice of the issue and fired the admin, they were quick to solve the issue, but now the question remains, did they hire the admin fully knowing that it was a bot trying to get a higher fake message volume, or did they hire the admin not knowing?
I'll write about this OKex Telegram issue later this month, right now I'm too busy studying and I want to make a well written and unbiased post about it.
Binance...

Binace is by far one of the largest exchanges in the west, but even them were hacked at a certain point in time! But at least they acted accordingly, freezing everything and reverting all the trades. And when they weren't able to stop the funds from leaving the exchange they actually took out of their own pockets to buy the funds back and give them back to the hacked accounts.
OceanEx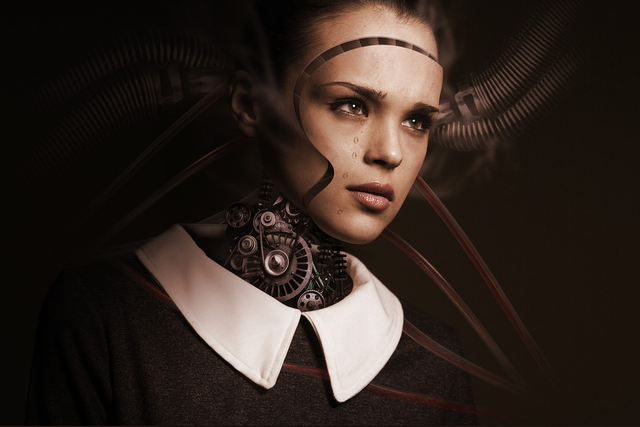 Right now the exchange that I'm mostly using is OceanEx. OceanEx is part of the VeChain ecosystem and they seem to be expanding fast. They use AI to keep the exchange protected against hackers and AI to keep the least amount of crypto funds in the hot wallets, which is great! But how can I be sure that the AI is doing what they are saying, how can I check the AI? Can they be using the term AI loosely? We all know that the words AI, Quantum and blockchain have been used before just to increase the hype.
Bybit
Another exchange that everyone seems to be shilling hard is Bybit. I always feel uncomfortable with exchanges that are shilled too hard, I always feel like they are trying too much, and that they have too much money to give away to shillers, where is all that money coming from?
DEXs are going to be the future, but can we trust them?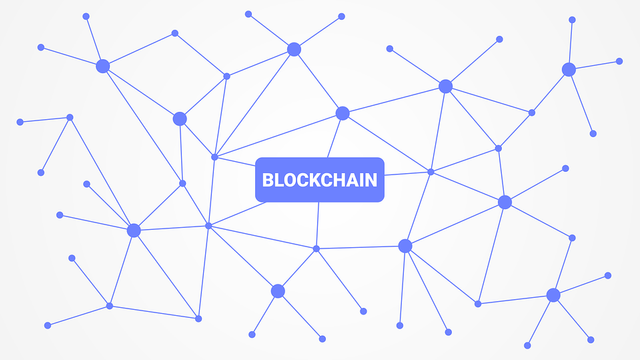 DEXs are the future of crypto, decentralized exchanges that are based on Smart Contracts, exchanges like Bitshares for example, but can we trust them? Smart contracts are a new type of tech, one single error in the code might enable hackers to steal thousands in seconds. And this early in the industry I'm not sure how much faith we should really put in Smart Contracts... I would rather trust a centralized exchange with my trading than a decentralized exchange, at least for now, but I do think the future for DEXs is bright! Especially now with nearly immortal websites that have their frontend stored on IPFS and their backend stored on blockchains! This means immortal DEXs!
All-in-all, my main exchanges to invest are OceanEx and Binance, and of course, Coinbase to put my money in. To trade, I was using Bitmex, but now with this leak, I have no freaking idea where to go...
Images Free Source - 1, 2,3,4,5,6, 7, 8, 9, 10, 11, 12, 13, 14, 15, 16, 17, 18, 19, 20, 21, 22, 23, 24, 25, 26, 27 - Tradingview snapshots too.

Question of the day: Do you use Bitmex? Did you use your own email? What exchanges are you using?


Convert your Bitcoin to EUR/USD : Coinbase
Buy all kinds of Cryptocurrency: Binance
Join Steemmonsters, one of the top dapps on blockchain: Stemmonsters