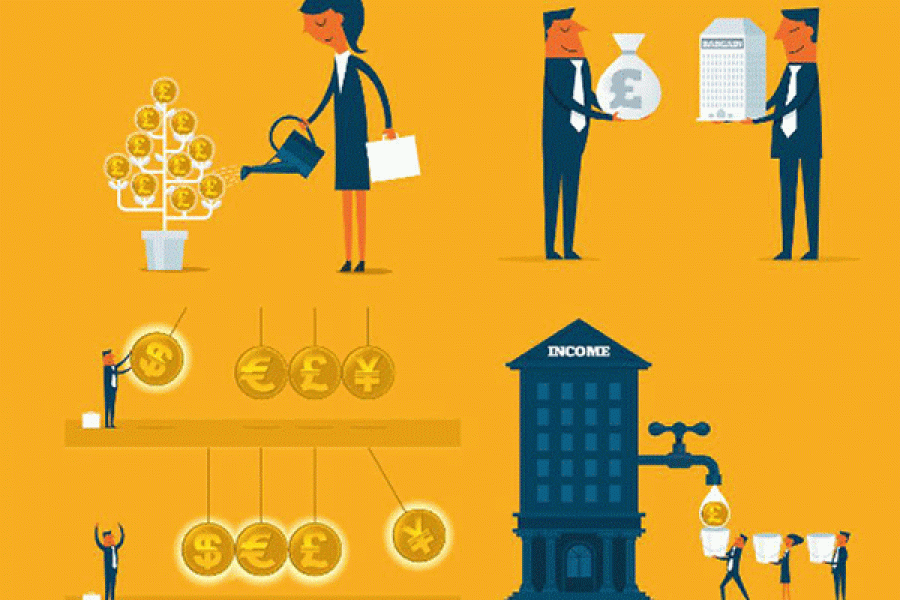 Source
Hello guys, do you know finding one's way around stock investment can be daunting for a beginner? There are many terms to understand and a lot of fees to pay to be given access to the necessary services and information that makes the investing experience financially worthwhile and fairly seamless.
With the "age of decentralized everything" through the blockchain, the finance industry has been highly impacted, from reshaping the way money is being accessed, transacted and stored to how it is being invested and/or spent, and this approach is gradually being adopted around the world and is being accessed by both the developed and undeveloped regions.
Through this decentralized finance system, regions with limited or inadequate access to financial education or resources are being given the opportunity to participate in global prime financial activities.
It all began with the internet, through the internet the world has been able to experience various possibilities and effects of collaboration of effort and skills, talents and access to funding for projects that lead revolutionary solutions to many problems that exist.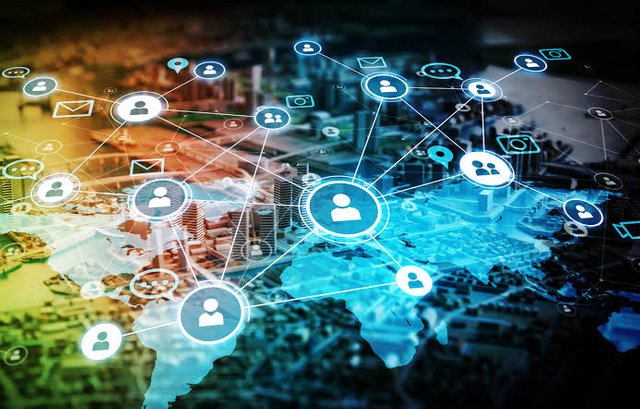 Source
Through global communication, access to information is no longer limited to only few select people as it used to be, according to a report by the Global financial index as at 2018 an estimated 51.2% of the world population use the internet and 2billion people use digital banking.
The introduction of Blockchain technology further penetrated into the world of finance.
Traditionally, the internet served as a virtual bridge to financial institutions, people began to transact through various banking application right from their mobile phones through gateways that charge unnecessary fees for trust. It was "revolutionary", but not enough, through decentralized finance system, the bridge is not only eliminated but those financial activities can now be accessed directly by anyone(with a connected device) from anywhere with very minimal funds.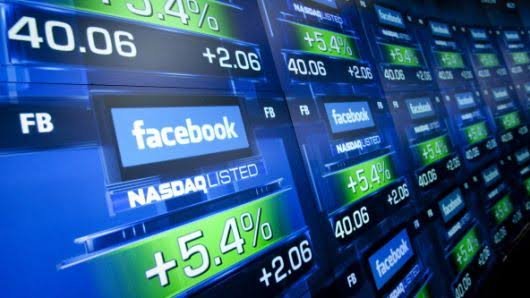 Source
This has made financial activities such as stock investment globally easy and accessible, moreover, programmatic algorithm from the attribute of the blockchain technology allows fractional investment, applying this to stock, it enables the fractional investment in stocks so that fractions of very expensive stocks can be acquired instead of acquiring the whole.
This is more than the possibility of a feature, it is a global opportunity to create wealth.
One of the limitations to stock investment used to be because most highly valuable stocks were too expensive to afford for the average man, but not anymore. If each shares in Amazon costs 500$, an investor has to have that amount or more to acquire such share in a conventional financial system, but with fraction investment, an investor can acquire such share in fractions, based on what is affordable.
The project spearheading this financial 'liberation' flexibility is known as ABRA an application that contains most functions needed to not only act as a bridge to financial institutions but brings the financial institutions to the user. Combining the properties of public blockchain technology with highly sophisticated yet simple financial tools,
ABRA is the worlds first global investment application that uses Bitcoin blockchain to make investing globally accessible.


Source
What makes Abra unique
As a decentralized application, Abra is concept qualified through implementing very distinctive characteristics highlighted below.
Fractional Investing - With blockchain and cryptocurrency, an investor can buy tiny fractions of a coin rather than the whole unit, a typical example is buying 0.00567btc, instead of a whole 1btc, this same system is what Abra applies to stocks and ETF's from the global stock market. This cuts out limitations as regards to high cost for participation in premium stocks investment opportunities.

Security - Abra is designed with the same infrastructure used to design the Bitcoin blockchain in terms of security. Abra ensures that the user remains in control of their funds by generating private keys that are only known to the user.

Smart Bank Wallet - With Abra you have access to investing in a range of global equities and assets including 30 cryptocurrency and 50 fiat currency from around 150 countries around the world. A user can use cryptocurrencies, MasterCard or Visa, or bank transfers (where supported) to fund their wallet. Abra wallet is intelligent banking at the fingertips.
How to use Abra
At this point using the app will be top of the icing so lets get into how simple the user interface is.
Firstly, Abra is available for free download from the Google playstore and App store for IOs.
After installing the app, you will register with your email and phone number, then add a 4 code password to protect your account.
As soon as the step above is completed, you are set to go.
---
Conclusion
The first thing that came across my mind after my first experience with the app was that it had an amazing concept, and it is also impressive to know that Abra app claims to be non-custodial based, so users are in control of their funds through their private keys which makes it relatively safe.
Not in my wildest thoughts have I ever imagined the possibility of being able to invest in stocks like Amazon, Alibaba, and so on right from my fingertips almost so seamlessly, I appreciate the fact that the Abra app is a direct result of the inherent attributes of the blockchain technology and not just another blockchain.
The Abra app is packed with the ability to be both a wallet where users can store myriad of cryptos, an exchange, and an investment platform.
The only thing I dislike about using the app is that while using it, I couldn't take screenshots, the app wouldnt allow it, I guess its a factor of security, but I'm not sure the app should have that control, what other control might it have that I don't know of?
I rate the Abra app a 4.5 star dapp, and It is also worthy to note that the Abra support team are very responsive.

Abra was founded by Bill Barhydt, Start-up Investor and Technology Entrepreneur, with its headquarter in Silicon Valley and the Philippines.
Relevant Sources
Abra homepage
Abra Blog - Fractional Investing
Abra Blog - Stock and ETF's investing
Abra Team
---
Disclaimer
This is not financial advice, nor a guarantee or promise in regards to any result that may be obtained from using the above content. The information provided here is for informational and entertainment purposes only. It should not be considered as financial and/or investment advice. No person should make any kind of financial decision without first consulting their own financial adviser and/or conducting their own research and due diligence.*