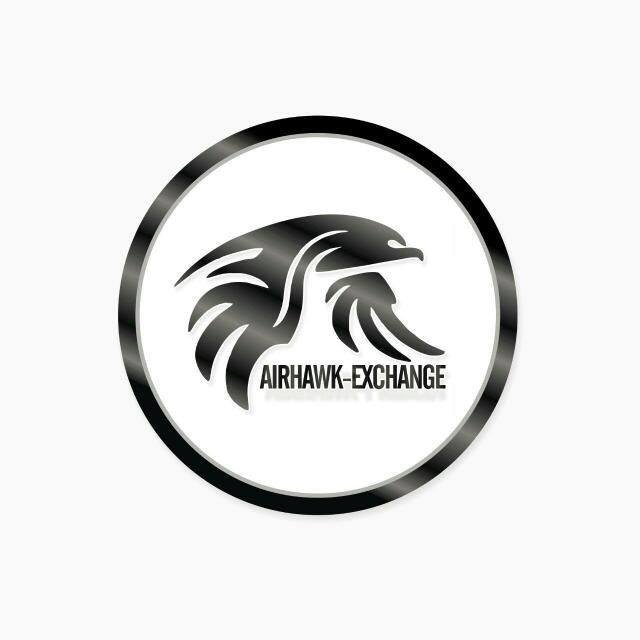 Been watching airhawk token on BitshareDex during their airdrop on their instant messenger group and sadly I could not claim any because I didn't have any coins to trade. But I have been watching it since I created this post owning a crypto currency exchange a month ago. The airdrop advert was only on their instant messenger channels, what'sapp, Twitter and telegram only ,no post or campaign was created on the steem blockchain to announce the airdrop as it was only distributed to a handful of people. Am guessing it was not posted on steemit by the teams intentionally as to reduce the number of participants and 💱 which I don't think is fair, #airhawk-exchange carried out airdrop on its instant messenger groups for about 3 month to traders of crypto-currency using their services and their aim of token creation is to build an ecosystem for crypto currency traders to have ownership/control of the affairs and management of its exchange, distributes profit generated from trading fees to holders of airhawk coins through buy backs and mining , which I think is a brilliant ideal.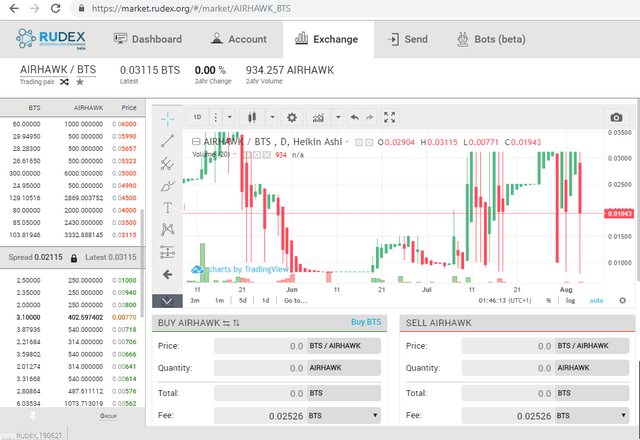 Airhawk will provide a discount to users of Airhawk Ecosystem when accessing our innovative services on various platforms, including its regular services ,OTC exchange , Autobot trading, Utility and Trade Mining.
Airhawk-exchange operates like localbitcoin but on instant messenger and trades mainly on fiat to crypto and I think they are the number 1 steem and sbd exchange in Nigeria with lots of buyers and sellers, other cryptocurrencies like a like whaleshares, smoke, Bearshares, bitshares, weku, EOS and recently some steem-engine tokens like pal neoxian sports. Am employing every Nigeria steemians who has some coins to swap to fiat to use #airhawk-exchange as you stand go gain more.
Airdrop Distribution ended 31st of July,so if you would have to buy airhawk on the open market if you want to have stakes on airhawk-exchange.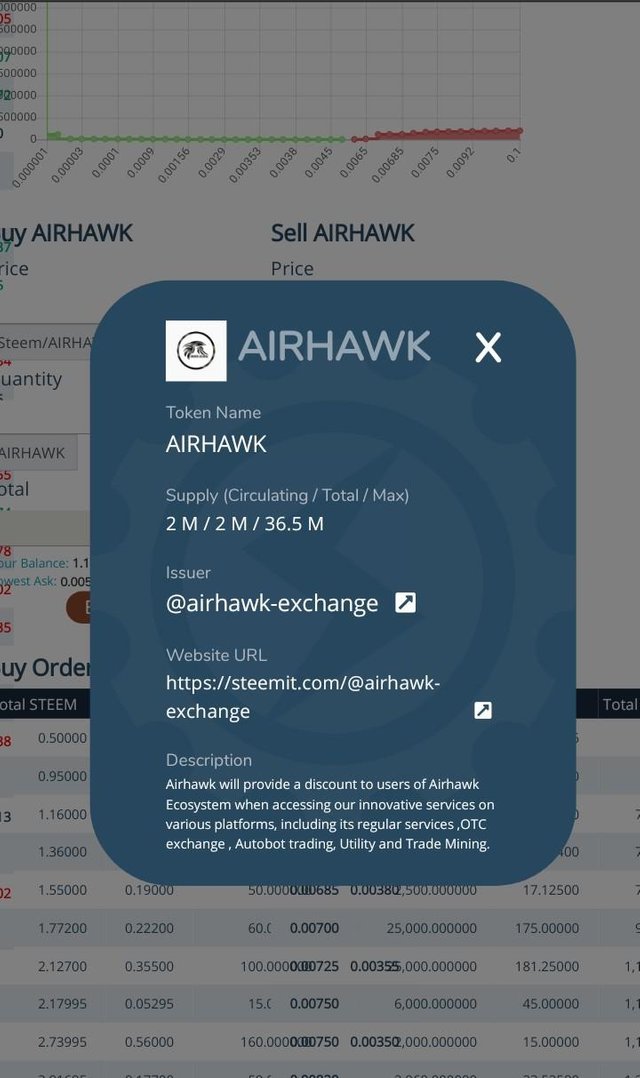 So I was scanning through various groups on discord when I saw the price on #steemspeaks discord server that it's listed and already trading on steem-engine, was thinking It would be cheaper but it's same price buying from either BitshareDex or steem-engine, I got some steem from the internal market converting all my little SBD to steem and bought some because a seeing potentials especially with the trade history I saw on bitshares something is definitely going to moon.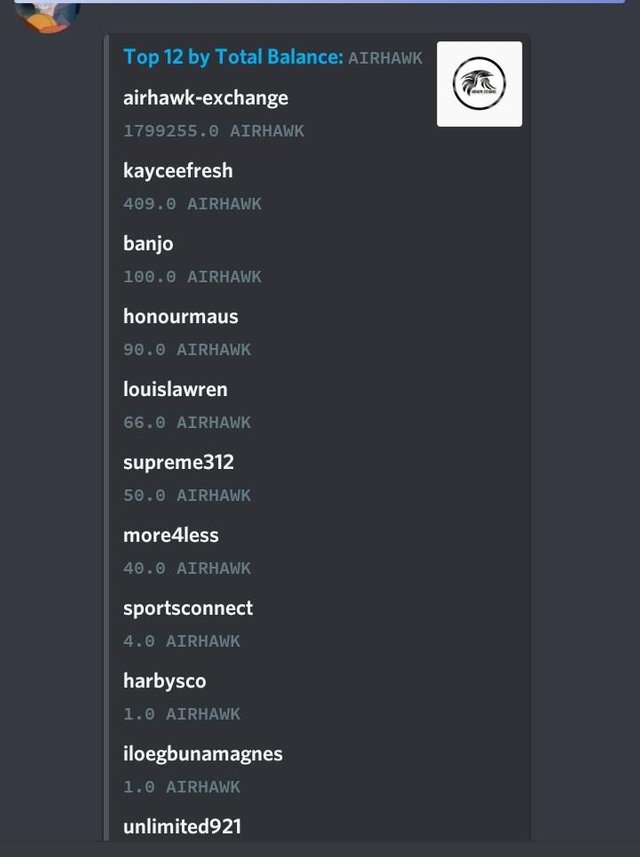 Bought about 66 airhawk and I checked the rich list using @banjo bot on airhawk-exchange discord server and my name was there am among the rich holders ☺, let's see how long that will last ☺. If I where you will get a little airhawk and hold since there is going to be buy back by the team am guessing price will go up and the token is highly Undervalued now.
Bitshare (https://wallet.bitshares.org/#/account/airhawk-exchange)
Steemit (https://steemitwallet.com/@airhawk-exchange)
Whaleshares (https://wallet.whaleshares.io/@airhawk-exchange)
Smoke (https://smoke.io/@airhawk-exchange/transfers)
Weku
(https://main.weku.io/@airhawk-exchange)
Buy and Sell Airhawk at...
https://steem-engine.com/?p=market&t=AIRHAWK
https://openledger.io/market/AIRHAWK_BTS
https://wallet.bitshares.org/#/market/AIRHAWK_BTS
https://market.rudex.org/#/market/AIRHAWK_BTS
Join their trading rooms on
WHATSAPP
Group 1
https://chat.whatsapp.com/6Ybs1voHeE28xxOScpwQsp
Group 2
https://chat.whatsapp.com/CAefsLWPxUqEElHnfl3ocU
Group 3
https://chat.whatsapp.com/FTCIfTOv5maKLxbjze2T97
Telegram
https://t.me/airhawkexchange
Discord
https://discord.gg/zAP7u74
Disclaimer: Am not your financial advisor and didn't receive any Bounty or reward for posting about this token do your own research before investing on any project.