My weekly List with my Vote Bot
hey guys, a lot of people in the Steem community have created a bot for various things. so I made one for myself. a bot that is only there for other users to vote.
I created this bot a long time ago and wanted to see how it works after 2 months.
how many tokens i get from my tokens delegated from the main account @kaeves4711.
With my main account , I have set up myself via SteemAuto to vote for others that my power will not go unused.
the votes of my vote offered by SteemAuto go to:
@kaeves4711, @unicron, @isaria, @bushradio, @nakedverse, @darrenclaxton, @organduo, @contrabourdon, @musicvoter, @theturtleproject, @djlethalskillz, @oldstone, @slowwalker, @levi-miron, @hmetu, @qurator, @taskmaster4450, @cloudblade, @spotlight.artist
I delegated:
Neoxag - 750
SPT - 250
Dblog - 1000
Steem Power - 20
You can track my progress myself by clicking the reference link here. https://steemworld.org/@kaeves0815
otherwise you can also wait for my weekly summary.
here you have a picture of my (current account balance)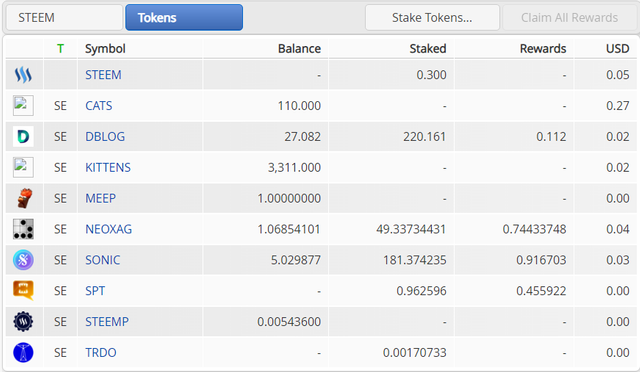 my goal is to upgrade my bot with my votes. my account is currently worth $ 0.29 USD (no exact details)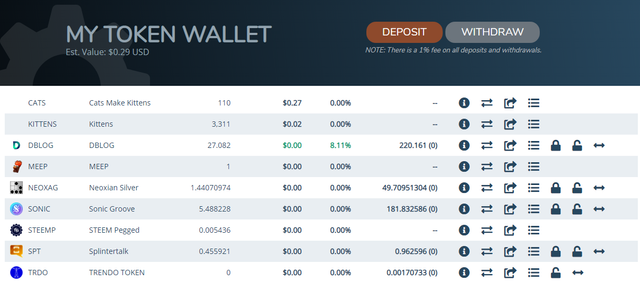 This is my first post of this kind, for any improvements that I can make, I would not be averse to using them.
In this sense, See you Next Week