Trading at it's core but a bit different view
Steemleo community ,
I greet each and every one of you that are involved in this lovely project. Today I would like to share my experience about the platform and most importantly : Profits. I have made a decent amount just today alone by trading on Steem-Engine.com !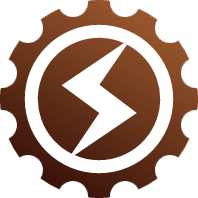 Initially I was not very specific or interested when it came to the platform mentioned but recently my view has changed a bit . On Saturday 06.07 I bought 8 Alpha Packs (Splinterlands booster packs) each for 7.5 Steem a unit and sold them for 10.5 Steem each Today! A whooping profit of 24 Steem - for minnows that is quite a lot honestly!! Trading on standard exchanges can seem a bit tiring because you need to relate that BTC profit to something that has value to yourself.
Last Friday if I am correct I had purchased 24 LEO Mega Miners for 6 Steem each . Currently my ROI is 50LEO which can be valued $2.5 at the current value but is still significant enough.
In conclusion, I wanted to let you guys know my experience of the SteemLEO platform and the value I have received and also am willing to provide all good content creators. With my current knowledge and experience I would say that most traditional Investments would take years [depending on your skill ] to even get close to these returns . I enjoy crypto and the community a lot. Especially I would like to talk about some dapps in my next posts as these have proven to provide good returns also . Hope you enjoyed the post and was relevant and useful for the #Steemleo community