Some stats about LEO. Mining/Sink/Distribution/Liquidity
Total mining power over the last 8 days changed from 9013 to 32354.
358% up in mining power. Leo miner tokens are very popular on Steem-Engine, from time to time on top position with volume above 1000$. Around 12% of the miner supply has been sold.
@leo.voter account - LEO bid bot is live for 8 days, the first day was a testing day and service was not public yet.
Total LEO burnt by the bid bot = 345.5.
Here is a chart for daily burn ratio: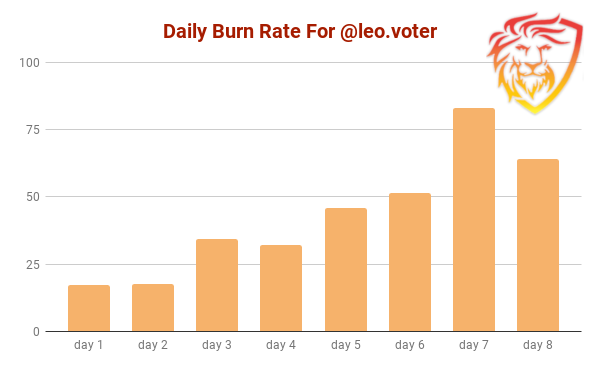 Distribution of LEO power. Changes here are very low, around 0.1% in the last 8 days.
Top 99 accounts and the rest of the accounts. Noleo4u excluded.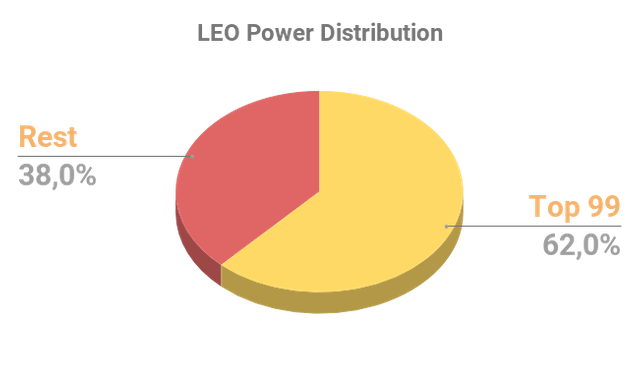 Liquidity of LEO. Sale order excluded.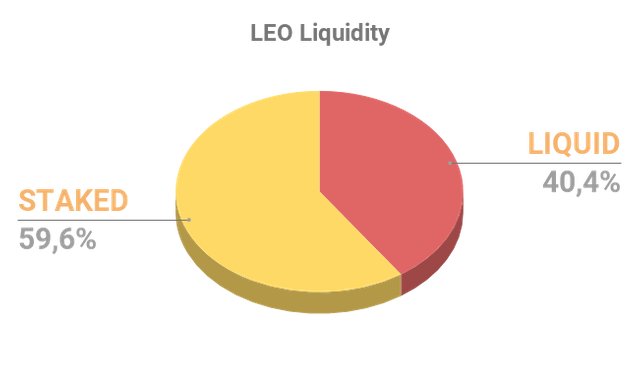 If u have questions about LEO, join LEO discord: