Financial Advice: What is it and Why do You Need it
Good Financial Advice is Very Important
Anyone can provide financial advice and it is not difficult to get basic certification. The quality of financial advice varies from crucial for ones success to so terrible it is illegal. It's extremely important to exercise caution when acting on advice and trust is a critical factor. An adviser's reputation is everything-not to be confused with someones Steem reputation, what I am talking about is their track record and certification. The most best designation for an adviser to have is the Certified Financial Planner designation, CFP.
The CFP covers all aspects of financial planning: investments, taxation, insurance, retirement and estate planning. There are other components such as business planning, educational savings plans, accounting and even some legal components. Three years of relevant work experience is required and the certification is recognised all around the world but some of the information is country specific. For example, 401Ks are only in America but many countries such as Canada have something similar we call an RRSP (Registered Retirement Savings Plan). Financial advise is filled with acronyms so adviser's should keep it simple!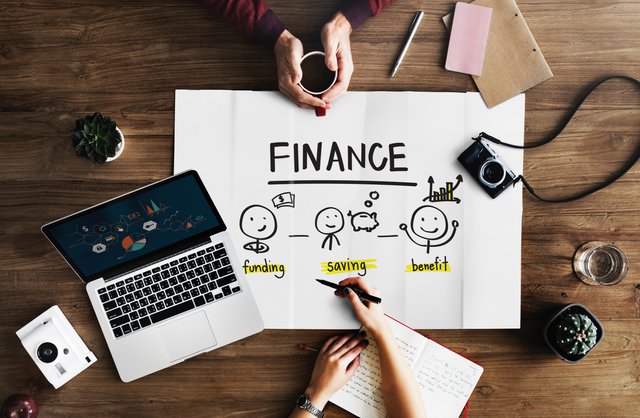 Financial advise can be general and apply to everyone, for example: if you want to be wealthy you need to save more than you spend. It can also be very specific such as an analyst's report about a specific company. A good financial adviser has access to a team of professionals and knows when and where to refer a client. Some financial plans requires a team of accountants and lawyers to execute. If you need accounting or legal advice you definitely want to use a professional. A professional has a license and pays membership fees!
The one area of finance where many people tend to do it themselves and seek information from numerous sources is regarding investment advice. Investment advice often has severe issues regarding its quality, there is a lot of misleading and unethical information out there. Non-professional investment advice is the worst type, if you have no certification or reputation you have nothing to lose if you provide lousy advice. People discussing investments and providing unqualified advice often hide their failures and speak about their successes. There is also an issue of pumping and dumping a security (token/coin/stock.)
You can certainly find great investment advice online and hopefully on #steemleo too- just be careful especially with advice regarding the purchase of some obscure token. There is nothing wrong with doing it yourself but it is recommended that you have a plan and stick with it. Asset allocation is the most important part of an investment strategy and next comes diversification, there is a trade-off between risk and return. Alternative cryptocurrencies such as Steem are the most risky and unregulated things you can invest in so it is not recommended to spend money on them unless you have an extremely high tolerance for financial loss.
You Need Financial Advice
You can only do it on your own if you have a good source for advice, your sources needs to be trusted. In the next post I plan on writing more information about financial advice starting with how to find good advice and what are some red flags. Feel free to ask questions.