Financial Advice 3: Setting Goals
What Are Your Financial Goals?
Financial planning starts with setting goals; if you don't set goals, you will have difficulty achieving financial success. If you want to reach your goal it has to be specific and achievable. General goals, like 'I want to be rich' are relative, not every goal is realistic. You can have short-term goals and long-term goals, you should also rank your goals in order of importance. A good financial adviser will get a clear understanding of your goals and help you achieve them.
Common Financial Goals

Short-term goals include making a budget, paying off credit card debt, and establishing an emergency fund. Intermediate goals could be disability/life insurance, planning for a large purchase such as a vacation, car or home, and paying off substantial debts. Long-term goals generally involve saving for retirement or succession planning. Not everyone has the same goals, especially in the short-term but everyone should plan for retirement income, the sooner you start your plan, the easier it will be to achieve it.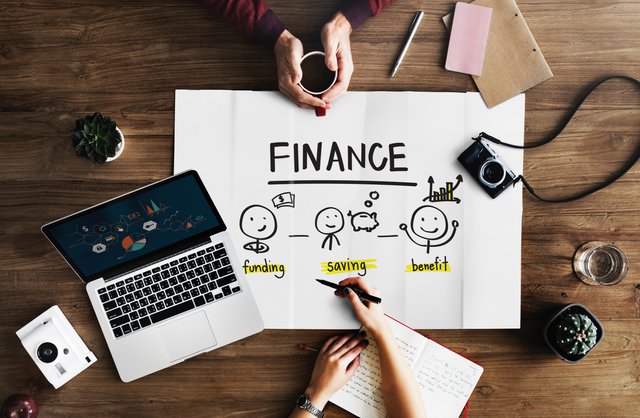 Retirement planning is the biggest goal for most people, it's not, however, everyone's first priority but it will likely be the most expensive thing you ever do! A house in a major city can cost a over a million bucks! Living comfortably in that same city for 25 years without working will cost you much more than that.
Prioritize

Getting out of credit card debt should be a top priority if it is sizable, it's often very costly and difficult to save money if you have significant debt. Sticking to a budget will help and once you are out of debt, you can save even more money for the future. Establishing an emergency fund should come before saving for a vacation if you want to be financially responsible. There should be an order to your goals, you should aim to pay off your student loans before you retire.
Quantify Your Goals

You can have qualitative goals like 'I want to buy a big beautiful house' or 'have a luxurious retirement' but these goals only establish one fact, that you don't plan on being frugal. Quantifying your goals is important, underneath financial advice it's all numbers. You can plan to save up for a downpayment of say $80,000 and get help qualifying for a mortgage, these are goals that an adviser can help you achieve. Retiring with $100,000 in after-tax income per year in today's money is an example of a quantifiable goal.
Be Realistic

If you wish to retire comfortably in 15 years with a great income but only have a few thousand dollars to your name, no pension and a limited budget you are living in a dreamland. The longer you have to plan, the more likely you are to achieve it. If you are working for a minimum wage salary and have student debts, you should plan on increasing your income before dreaming about purchasing an exclusive vacation property. You will have more success in achieving realistic goals, take things one step at a time.
Good Luck
Setting reasonable goals takes some thought but the hard work comes in achieving them. Good financial advice will help you reach your goals. Don't get distracted or sidetracked with investment schemes, stick with a plan. Blindly trying to make it on your own in life is not something anyone should attempt to do, everyone needs some financial advice. Next blog will discuss the basics about planning to reach your goals.
Thank you for reading, your thoughts and questions are appreciated.