Steemleader - Abuse - Stats - .140790/23/638
If I was somehow able to get Steemit to become as successful as Facebook it would have a market cap about 10,000 times higher than now so one Steem would be worth about $1,435.
If I was somehow to make a bullish blogpost that was actually supported by the community for once I think it could potentially cause the price to spike by %1 which would add about $500,000 worth of value to the Steem blockchain. Feel free to focus on your stupid precious downvotes though and your silly moronic flagwars and enjoy your massive investment losses a lot of you have incurred but whatever. At least I never bought any Steem and only lost out of time and money I could have earned from working and spending less time on Steemit.com
I did take some action to fight #abuse. I think I will send a bot to it and promote the post so feel free to go ahead and #protectthepool and downvote it to maybe help raise the profile of the post and help fight #abuse. Although steemleo.com users don't get dinged at all like steemit.com users it is still annoying.
I think my downvotes should be removed and counteracted. #abuse
There were 232,409 STEEM transferred in yesterday but I guess some if not all of that could just be a coincidence.
https://steemit.com/steemit/@penguinpablo/daily-steem-stats-report-saturday-october-5-2019
Rules seem to be more important than me and the price of Steem so I think I may soon respect that and focus more on Leo and steemleo.com and helping to raise the value of the Leo token. :) #truce lol I wouldn't mind trying to help Steemit try and compete with Facebook but it seems "interesting" to me that pennies worth of downvotes are more important than billions worth of market cap. "Interesting" decision but I do respect it.
Congratulations on protecting the reward pool though. :) Maybe I can help raise the price of the Leo pool instead. I did help spike it once and "maybe" I can do it again.
https://www.steemleo.com/leo/@mysearchisover/mysearchisover-the-leo-the-lion-trader-1-615
I'll probably do another protest promotion and then after I get flagged move my Steem over to https://steem-engine.com/?p=market&t=LEO and continue my power down. I might do some protesting for sport but maybe you thugs can sick your prescious mack-bot on me? https://steemd.com/@mack-bot I'm not sure who runs it although I think I could figure it out if I bothered to try. I think Mackbot could pretty much finish me off and help people realize #newsteem and #oldsteem both = #bsrules and #censorship and #fascism I think it's important for Steemit.com users to know how #realsteem works.
As I mentioned before to those of you bad with math my account has about 1,150.151 Steem power. If you divide that by 1,200,000 accounts it means that a "brutal" #rewardpoolrapist like myself has cost the pool about .0009584592 Steem per account. I am unable to transfer .00096 Steem but I guess I could transfer you .001 Steem if you would like reparations particularly to those of you who have downvoted me. If you do the math .001 Steem is worth about .00014 pennies worth of "damage". I might able to mail a few of you #poolnazis a whole penny if you want.
If you feel like an idiot for downvoting me congratulations on your reading comprehension skills and enjoy a photo of the current price of Steem from the #pricenazi to the #poolnazis.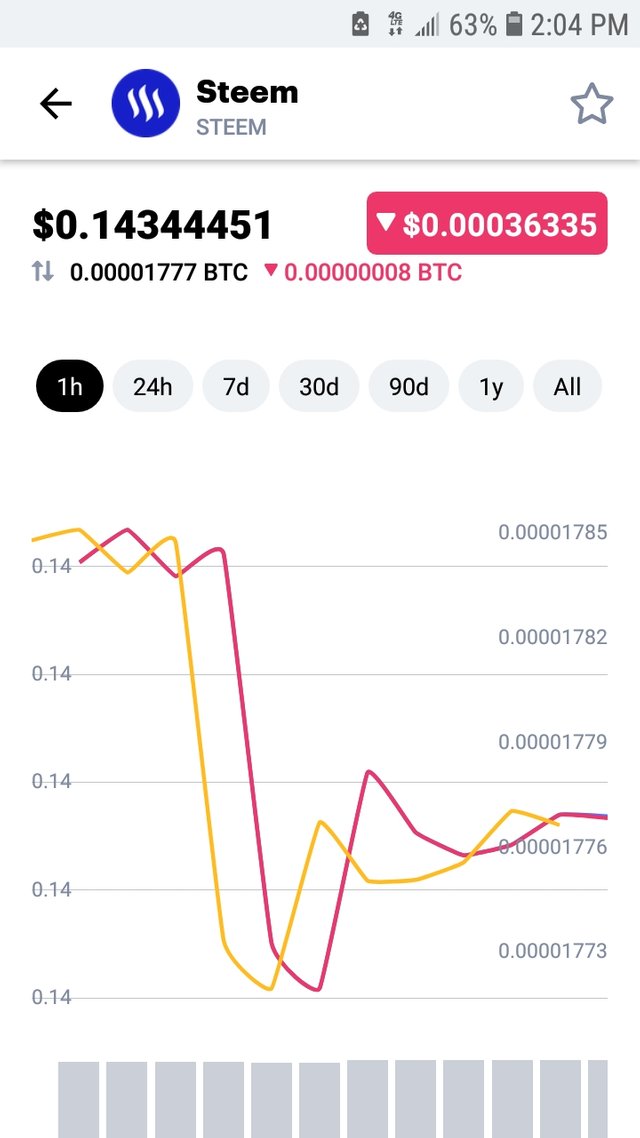 Unless things change between now and tomorrow this will be my one and only #steemleader post. "Maybe" tomorrow I will be #leoleader? :)
Sunday 10-6
#mysearchisover
#steemleader
1258.809 Steem 1,761.598 Leo