Knowing SteemKitchen issue no 5 : Interview with @heart-2-heart
This week we continue with the interviews at SteemKitchen, it is the turn to meet our beautiful chef @heart-to-heart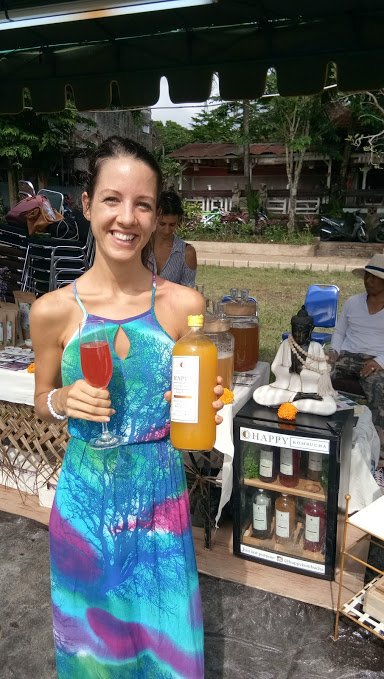 My name is Cece and my blog is kind of a mixing pot of food/travel/health/storytime all piled into one place! I have a deep passionate love affair with food, in fact I owe my life to it! That's right- food saved me and now I have devoted myself to sharing that experience with others! Food is medicine if we learn to understand it and that has been my dedication for the last few years, harvesting the power in food and sharing it's delicious healing properties with the world!
2. Where are you from and what do you do?
I'm originally from Canada but I have been traveling around the world for the last 5 years working on many projects all revolving around environmentalism, veganism and making the world a more beautiful, healthy and delicious place ;)
What I do depends on the day but always revolves around inspiring people through food! I have a wide range of ways to spend my time using my passions as a driver for that! Many days you'll find me creating plant based recipes and sharing them here on Steemit but I also practice nutritional coaching, restaurant consultation and organize vegan events all while traveling this beautiful earth we live on!
3. Why you choose that user? What does it mean to you?
I chose my user name because I wanted my blog to be a heart to heart, a place where I could just speak openly, honestly and share from where my passion lies, in my heart.
4. What do you like most about SteemKitchen and what would you do to keep this great community growing?
I love food intitives and SteemKitchen is a great tool for foodies to come together and share and learn from each other. My whole life revolves around food and I think that great change can come from the food community being able to connect and grow using ititatives like this! Everyone eats and so food communities like this will always be needed!:)
5. What is your favorite food and why?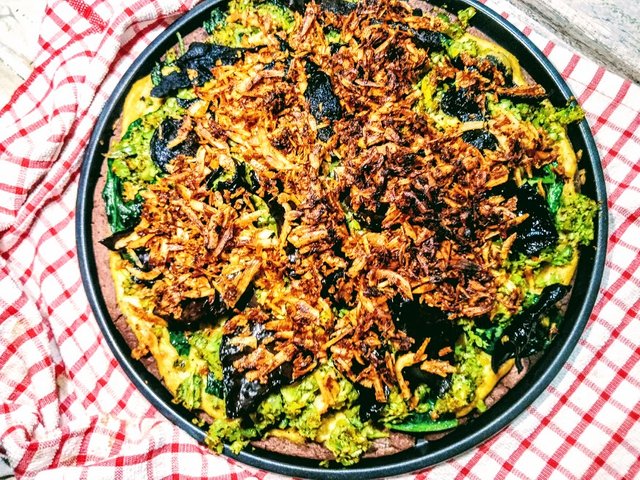 I cannot possibly pick only 1 favorite food but I do have a special spot in my heart for pizza! My father is an Italian chef and so I was raised eating the most delicious pizza you could ever imagine so that's stuck with me my whole life, even after I changed my diet! Now, I make my own vegan cheese, vegan bacon and gluten free crust like this pizza here! The best part is it makes you feel amazing after eating it and that is the most fun kind of food to share! The recipe is available here!
6. What has been the best dish you have cooked?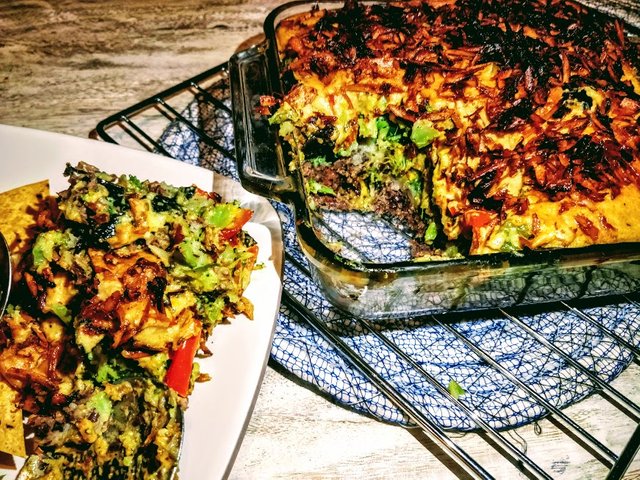 OK, go to my page and see if you can choose just one recipe! ;) I rarely ever cook the same thing more than once so it's always an adventure eating with me so it's hard to answer this question! The pizza I shared above and this 6 layer dip concoction in the photo here were two meals I made recently that were just jaw-dropping delicious (don't forget vegan and gluten free!) ;) The recipe for the 6 Layer Dip is here!
7. What is your favorite dessert and why?
That's another pretty impossible question to ask me since one of my specialties is desserts! I'll tell you a secret though- as much as I make drool-worthy desserts, I don't have much of a sweet tooth! I love making them and tasting them but more than that, I love sharing them!
That said, I love cookies and brownies and I have the best vegan brownie recipe that this question reminded me I need to share! I'll show you a picture for a tease! Keep on the look out for that recipe!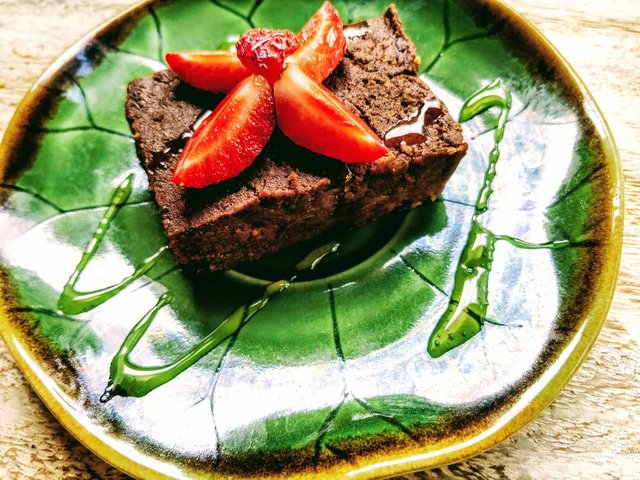 8. How did Steemit influence your life?
Steemit gave me this incredible community to connect with and share all the information I have been collecting with a loving, supportive audience! I was traveling so much that it was hard to connect with people since I was always on the go but Steemit gave me a place where I can always come back to and it's a lovely, warm space that just feels like home no matter how long I am away for! It's also challenged me to share my recipes more! I am not online very often and have been asked for years to share what I am creating, share my travels and share my health and nutrition advice and Steemit inspired me to do that because of the wonderful people here that have always encouraged me and sent me nothing but love and support!
9. Which country do you want to visit in the next trip?
As it turns out, the next country I am visiting is my homeland Canada! I'm really excited to make some delicious meals in my mom's gorgeous kitchen! I will also be teaming up with my father at his restaurant to help him launch his vegan menu!Next year I have South America and another trip to New Zealand planned so I'm excited for that! :)
10. If you decided to travel to Venezuela, where would you go? And What typical food would you like to eat?
I would love to visit Venezuela, one of my best friends is from there and she's always whispered in my ear about how beautiful it is so the next time I am in South America, it will definitely be a place I come to! Since I am vegan, I am always inspired by trying each culture's food, veganized and so I see that Venezuela is creating more and more plant based menu options which I would love to try! Cachapas can be made vegan without the cheese so those are first on my list! :)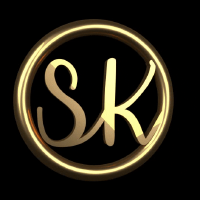 This is posted on steemkitchen - Featuring the greatest recipes and food blogs posted by members of SteemKitchen On the STEEM Blockchain
View on Steemkitchen
contact us on Discord