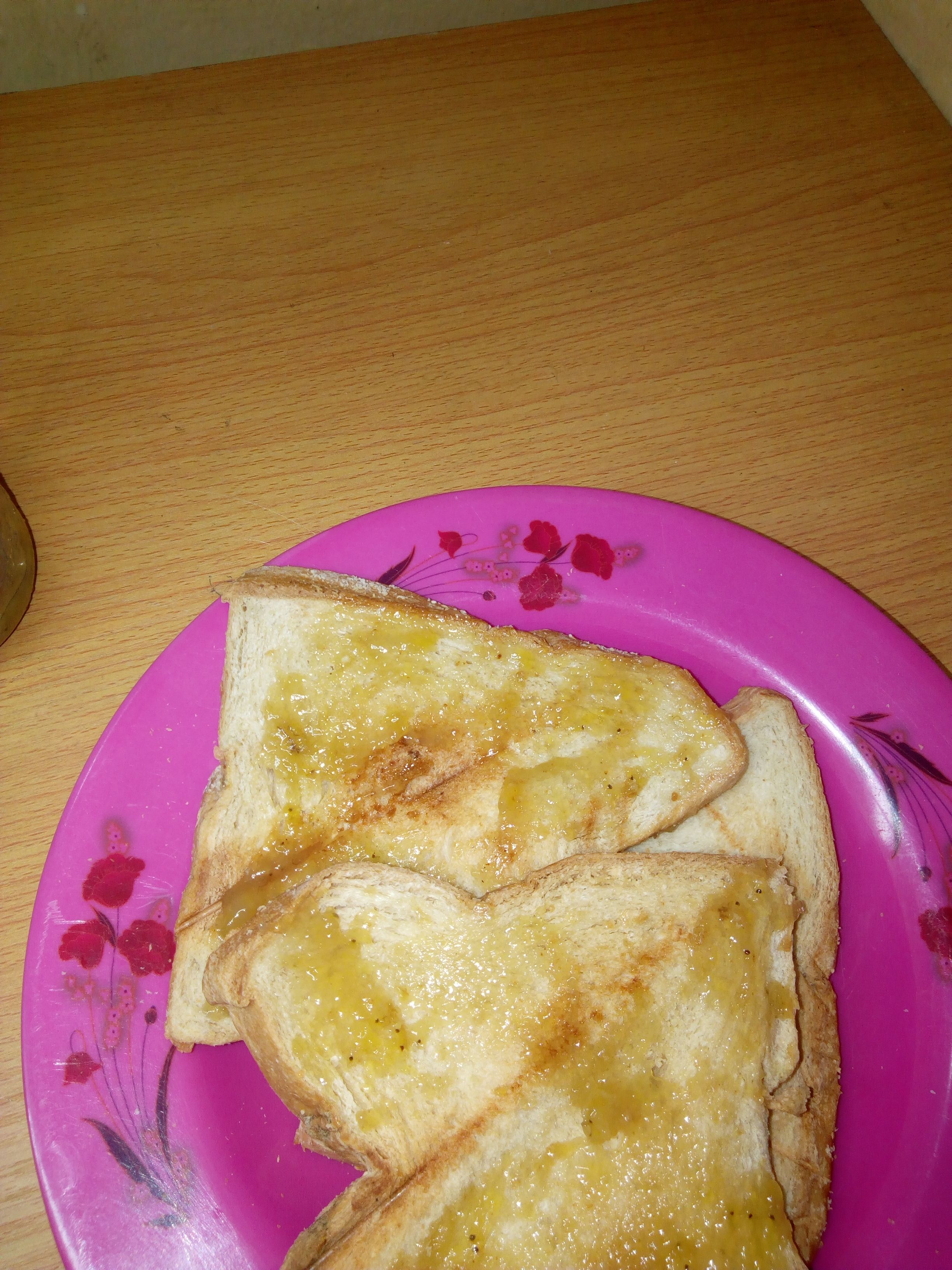 )
Good morning universe! ! So today I'll be sharing with you all my grandma Mother's 👵 2 ingredient banana jam recipe guys. It is so delicious and healthy, with no added preservatives it could store for a whole month and more if properly stored 😁.And don't worry about the calories cause it really ain't that much trust me. I'll be giving you all two methods for the recipe, the MICROWAVE and the STOVE METHODS.
NUTRITION FACTS:
1 banana has 105-90 calories (depending on the size). 🍌 are very rich in potassium, provides your body with ample fiber and is highly rich in vitamin B6.
A spoon of sugar has 50 calories
Total calories in this recipe is barely 300.
Prep time : 5 minutes.
Cooking time : 4 minutes.
Serving size: 3 persons.
INGREDIENTS:
2 small bananas
2:2 spoons of sugar.
MICROWAVE METHOD.
Cut your bananas into small chuncks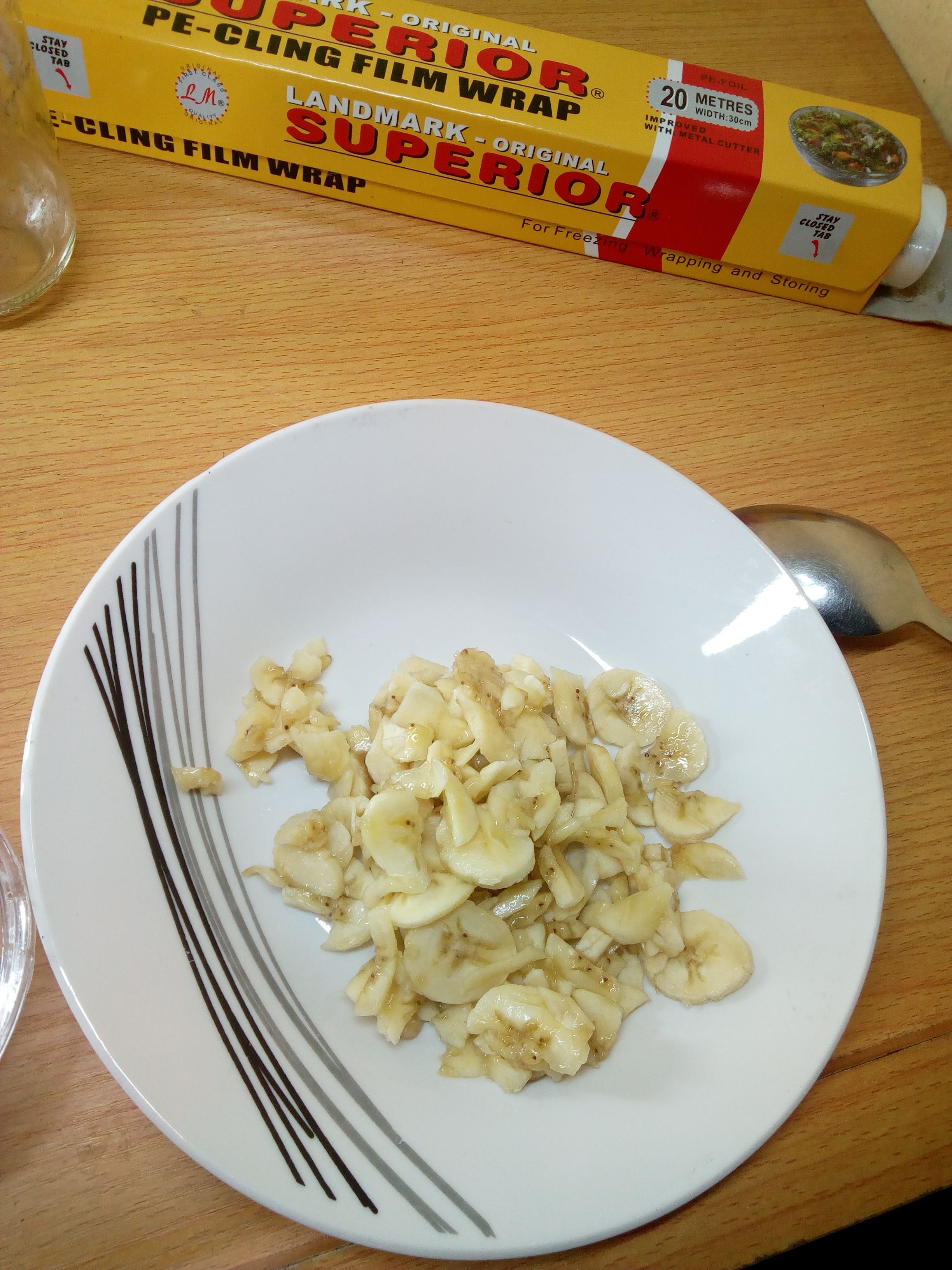 , slightly mash them. Pour in 2 table spoons of sugar and mix well.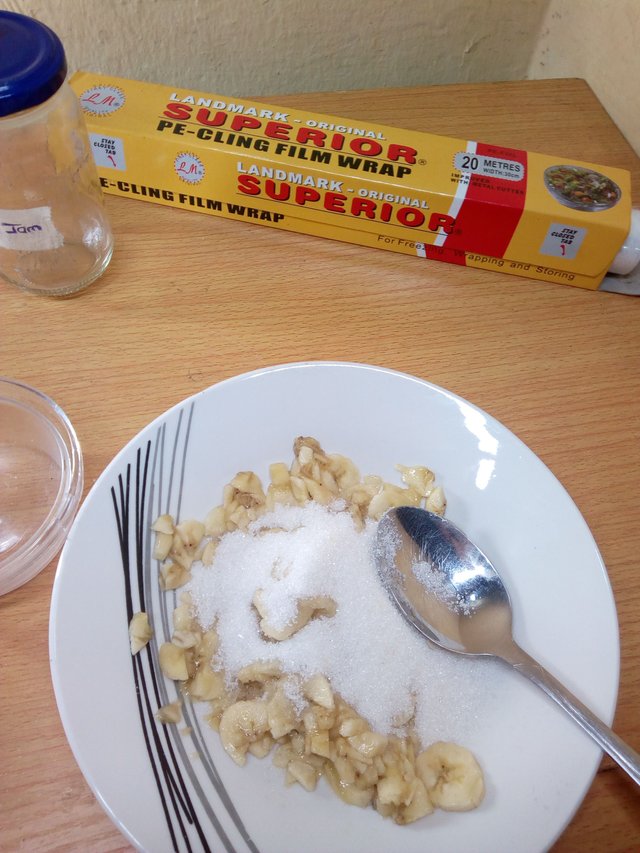 Cover with cling film or a towel for 3 minutes.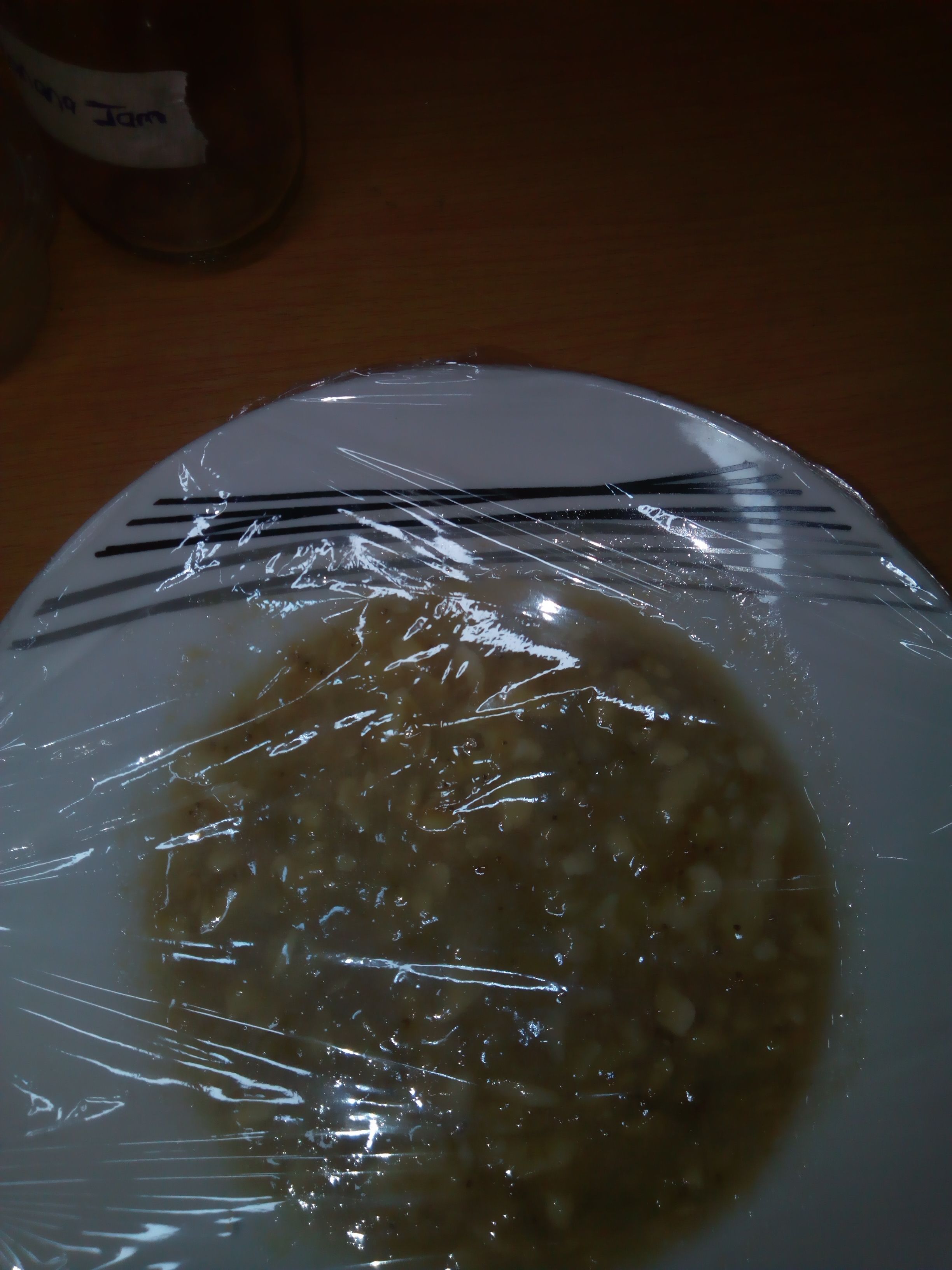 . Unwrap, and ur in your microwave on mid high for 15sec and stir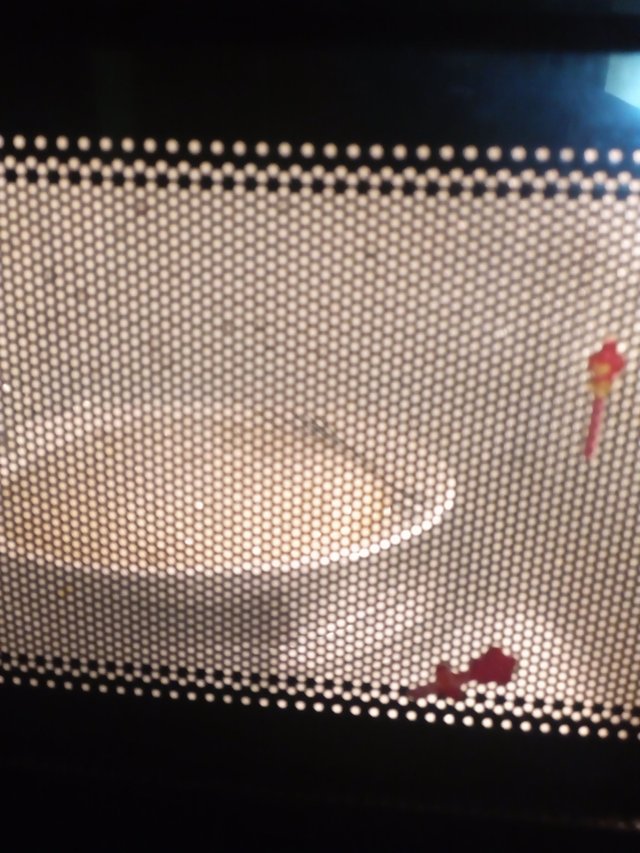 ,it's going to bubble and foam a lot so you have to use a bowl larger than the jam. Put back in the microwave for another 15 seconds bring out and stir
. Remember to freeze the lid of your jar for the jam test. Put back in the middle for another 10 seconds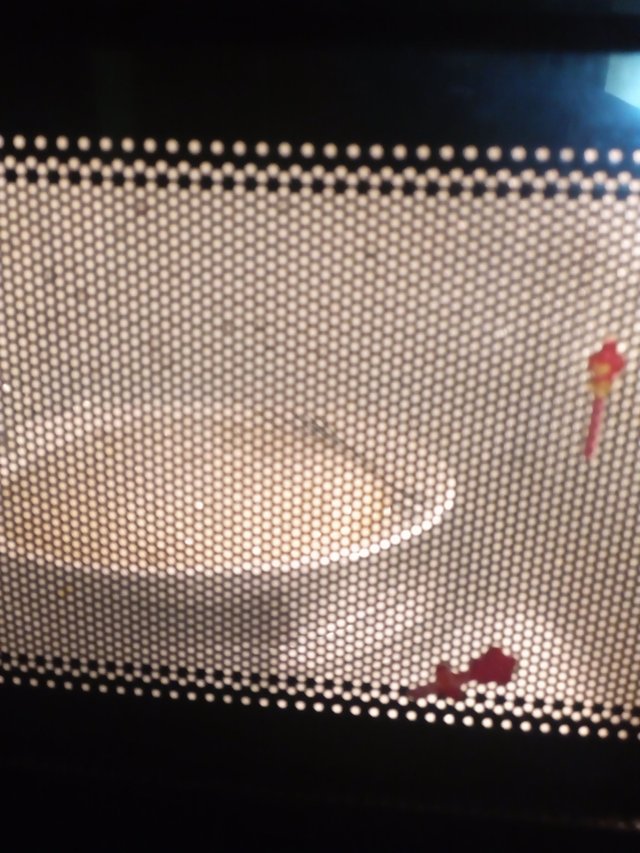 and mix well, it should b slightly thicker and not soupy any more at this point.
Microwave for another 5seconds and bring out your frozen lid, put a little bit of the hot jam on it and put it in the fridge for 3seconds then turn the lid upside-down, the jam should remain on the lid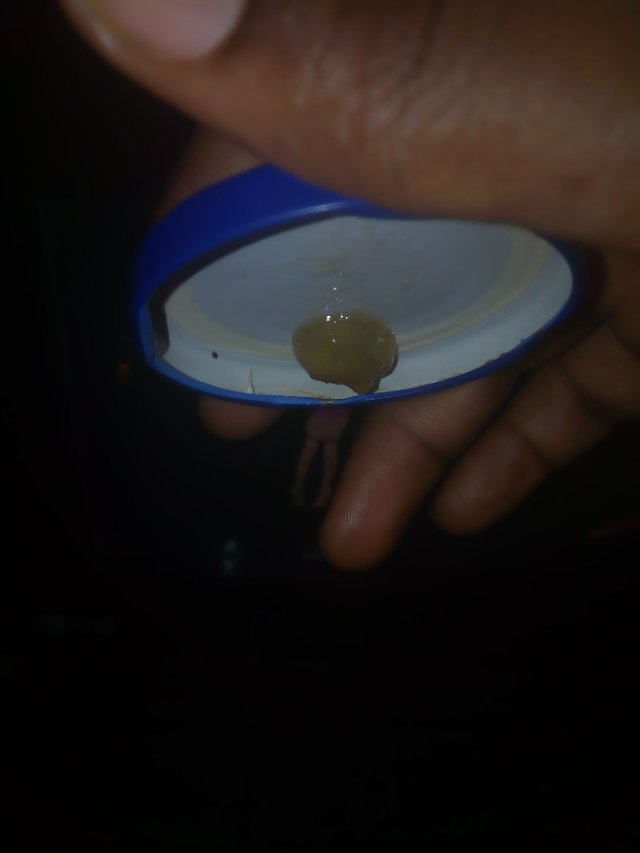 ,if not microwave for 5seconds more. Put ur jam in your jar, I like to label mine and store in the fridge.
STOVE METHOD:
Put mix into a non stick pan/pot on mid high heat bring to a boil, stay close to your pot so it doesn't run over, keep stirring and cleaning the edges with your wooden spoon. Allow to cool for 2 minutes, do the jam test and you are done.
EASY RIGHT 😋.?
Thanks guys for your time and for reading my post, you all are do sweet. Thanks to @steemkitchen for this wonderful contest, you guys are so cool . The recipe isn't just simple,its also really affordable and nutritious, with no artificial preservatives ... If you want it to last for over 3 months, include some lime juice. Toast some bread and enjoy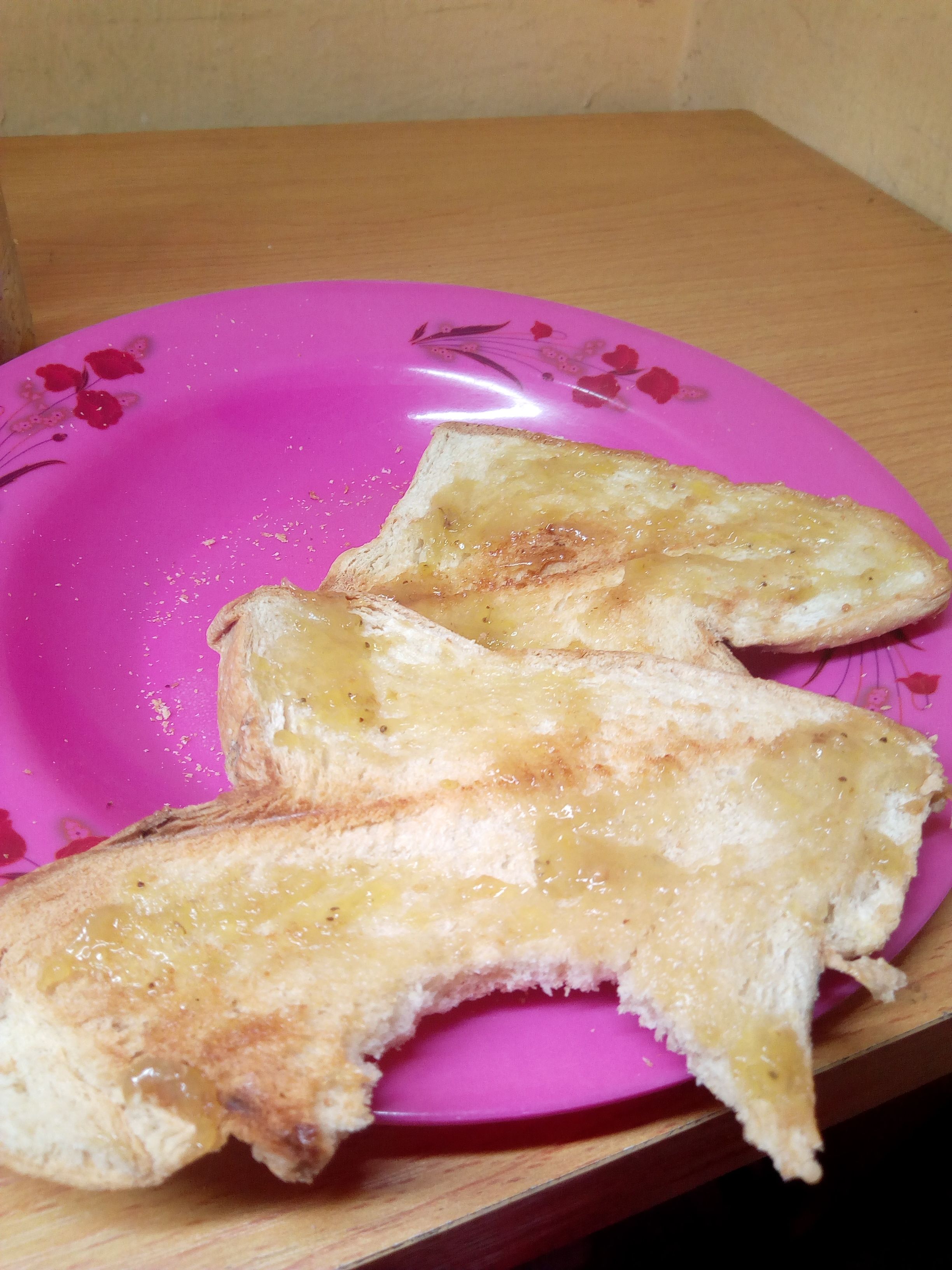 ENJOy 😋 😋 😋 yummy!