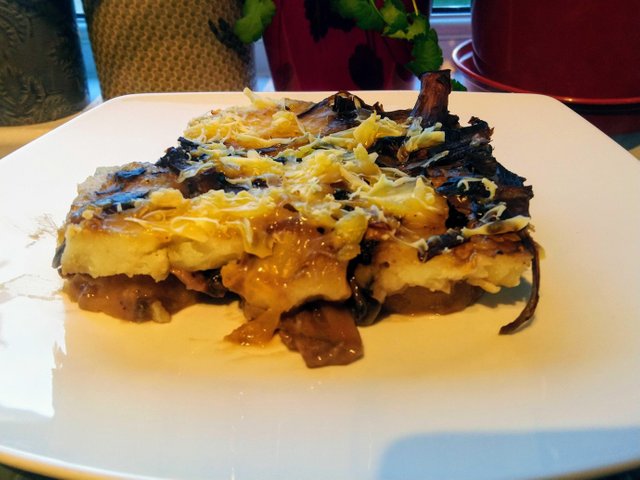 This is my steemkitchen contest #1 entry, it is a dish that reminds me of home in South Africa, we would have potato bake when we BBQ /Braai, and it is also eaten right here in sunny Scotland. I have been vegan for a couple years now so I have to veganize it, replacing the milk with plant base and cheese with plant base too, it still tastes exactly the same though, awesome! The trick is boiling the potatoes first, if you don't it is harder to cook and potatoes stay hard. So list of ingredients.
8 potatoes
2 onions
250g button mushrooms
35g dried wild mushrooms
4 cloves garlic
300ml plant based milk
100g grated plant based cheese
3 heaped teaspoons corn flour
Salt and pepper to taste
So if you want you can change the plant based milk and cheese if you want, I pick my own wild mushrooms, but you should be able to get it at the shops.
First I get the potatoes on the go, boiling them with the skin on, so they don't fall apart, don't worry they will be peeled eventually.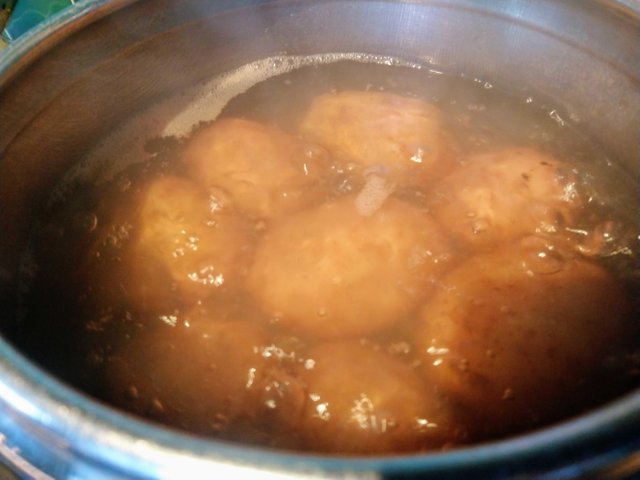 While that is cooking, start cooking the wild mushrooms in 700ml water,and a pinch of salt, we will be keeping the the left over water for sause.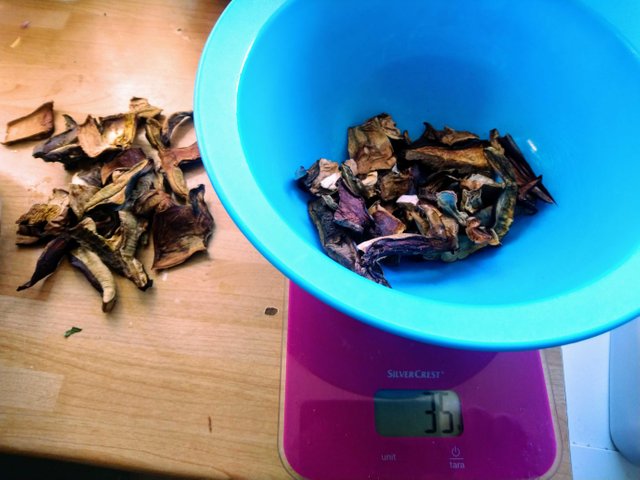 Cook the mushrooms for about 15 minutes.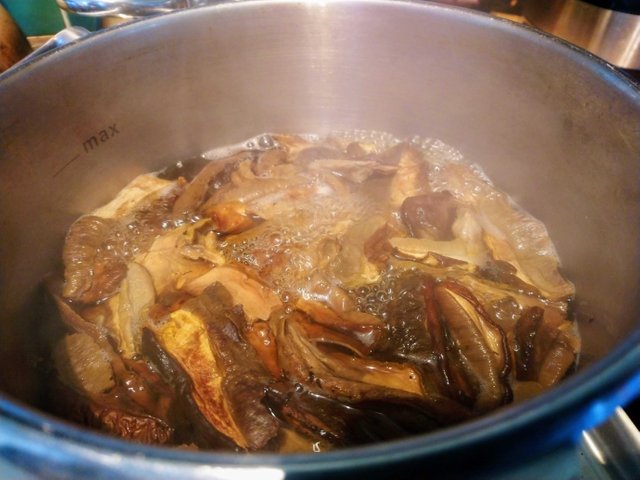 Once cooked, remove mushrooms keeping the water.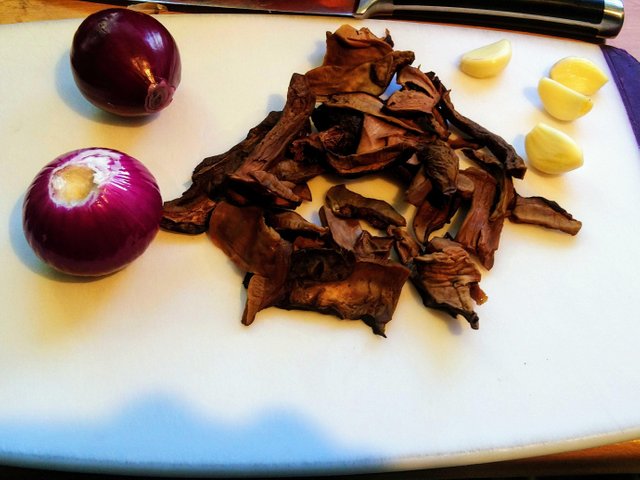 Chop up the mushrooms and start frying.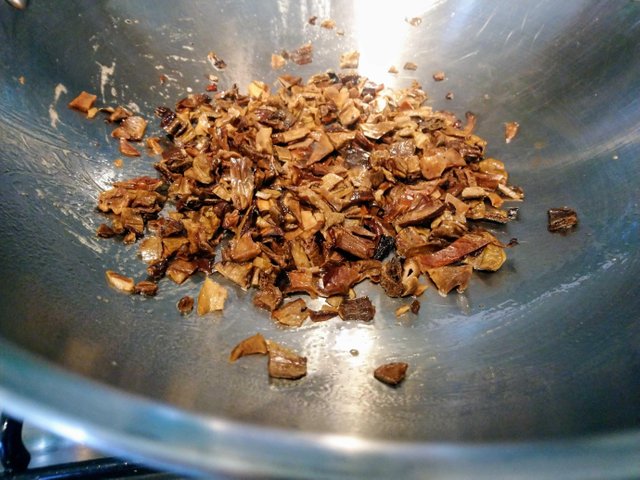 Then slice onions and garlic like so.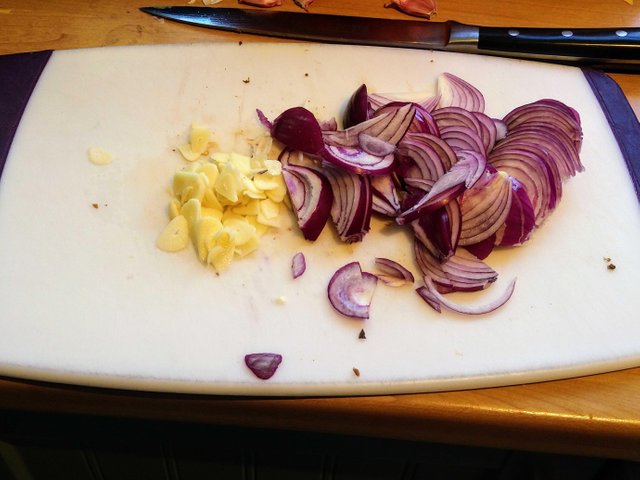 And slice button mushrooms too.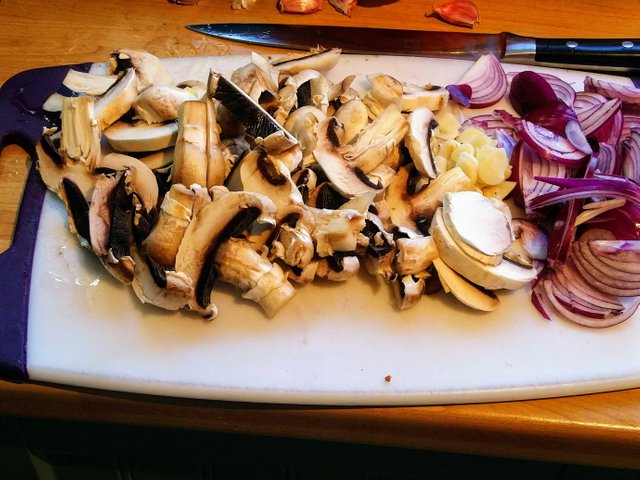 Throw the onions in the pan first and mix.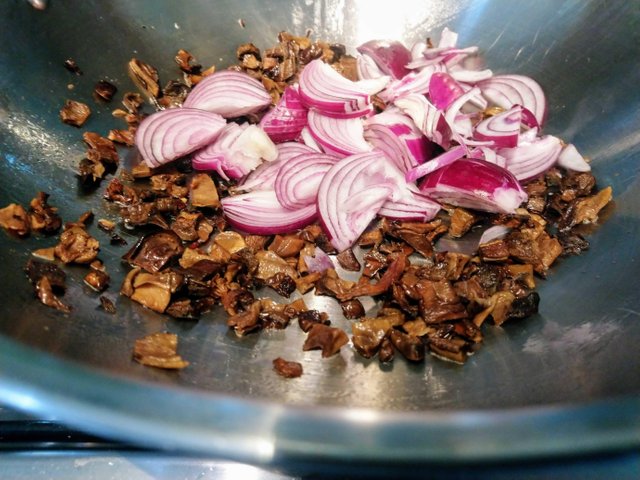 Then the garlic.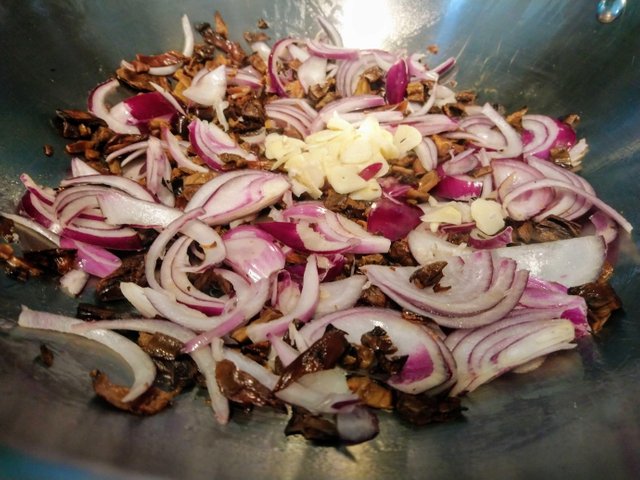 Then mushrooms.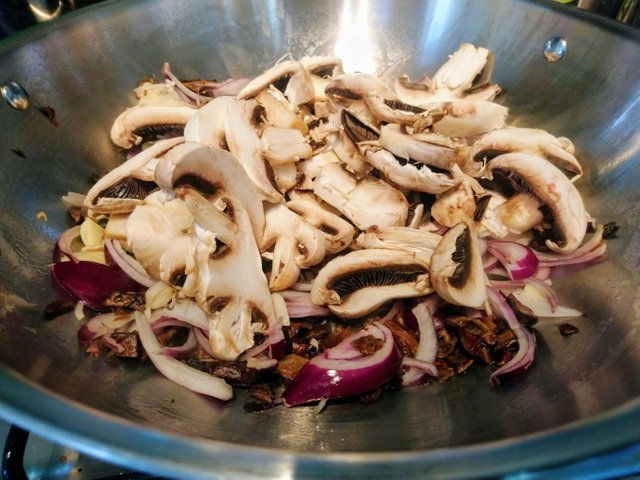 .
Then pour in the left over mushroom water.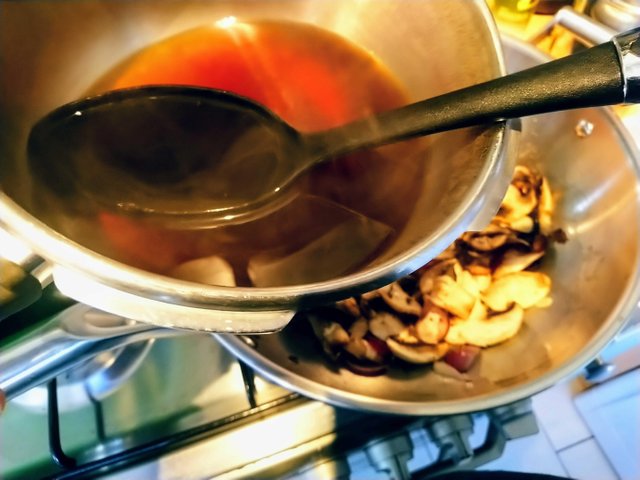 Let it cook for about 15 minutes. Then mix the milk and corn.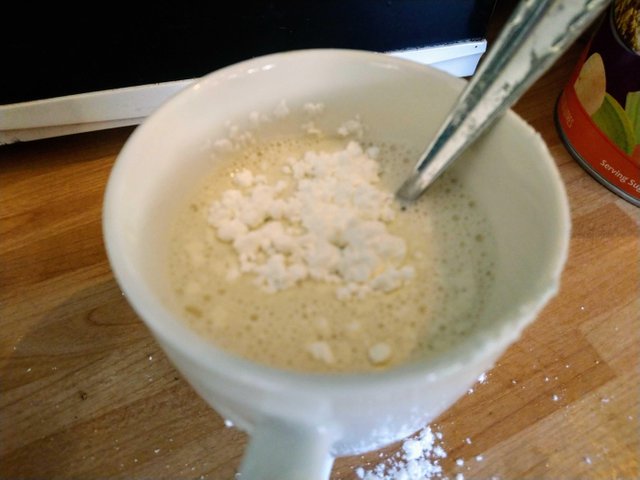 Then pour it in.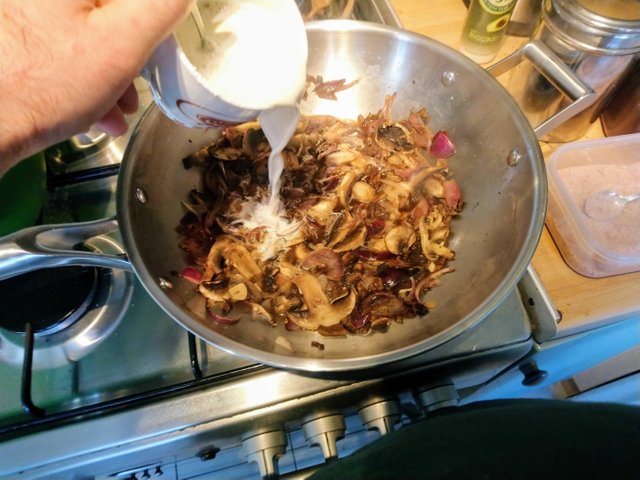 Sause made.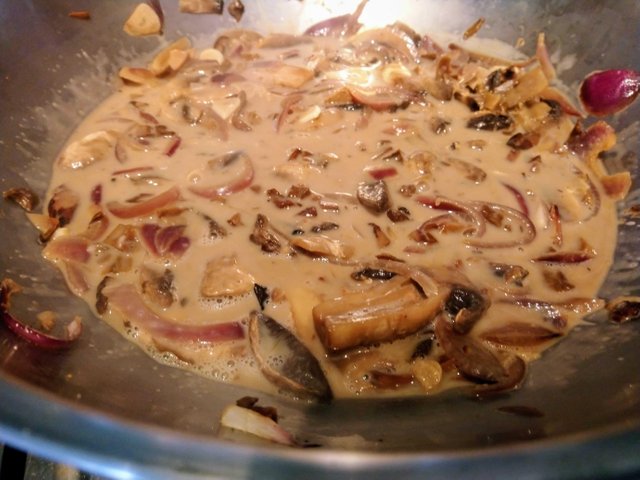 Once potatoes are cooked for about 40 minutes, peel off the skin, it just peels off by hand.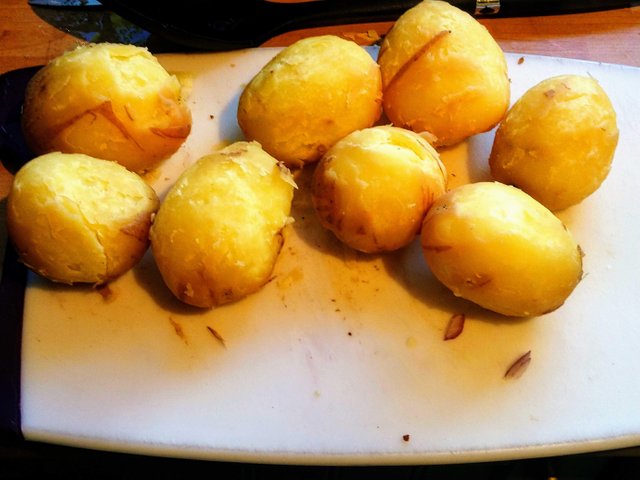 Then slice the potatoes and put them in a baking tray, first 1 layer potatoes.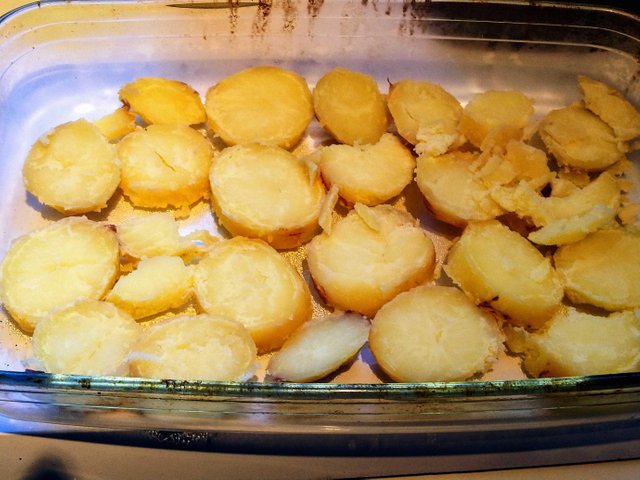 Throw some sause on that.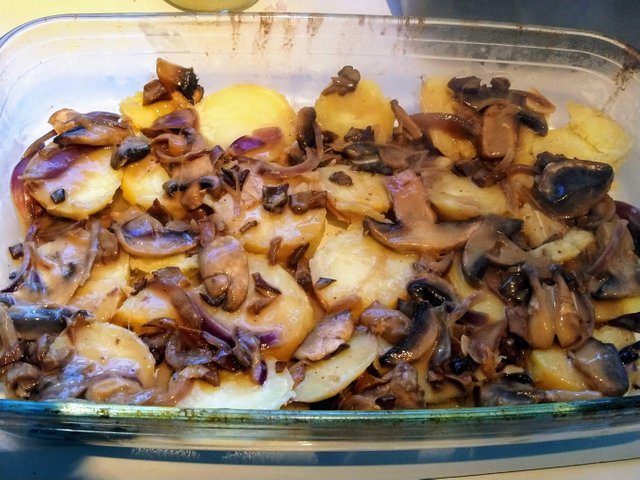 Then another layer potatoes.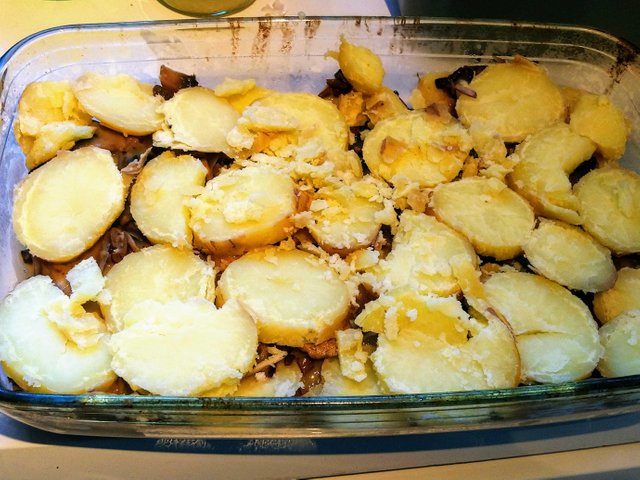 And then dump the rest of the sauce on top.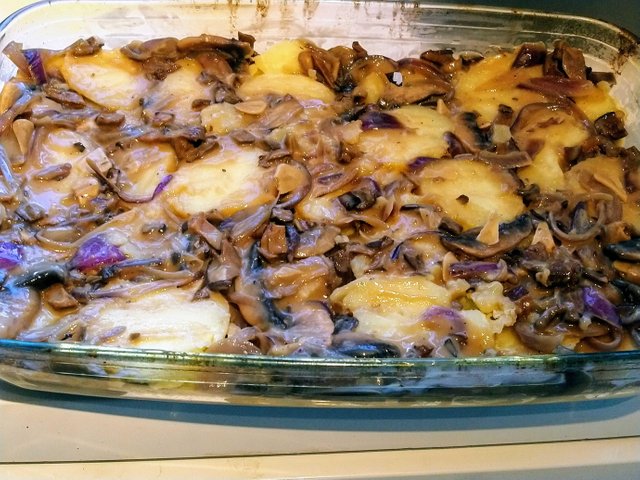 Then sprinkle some cheese.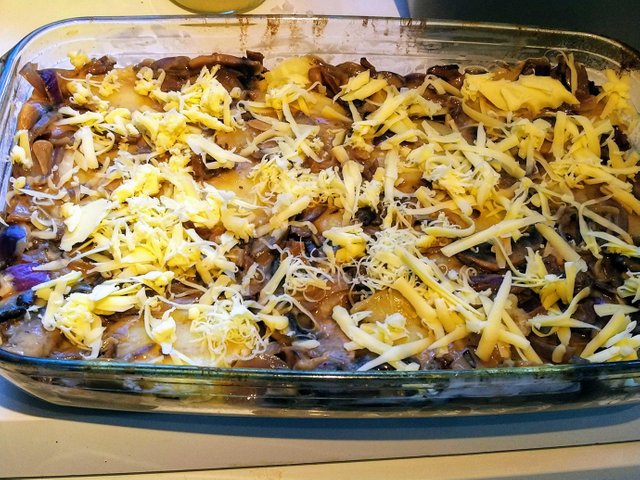 Bake for about 40 minutes.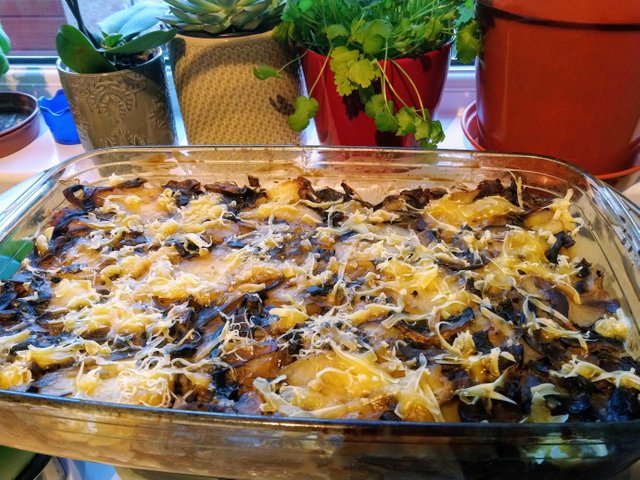 And there it is.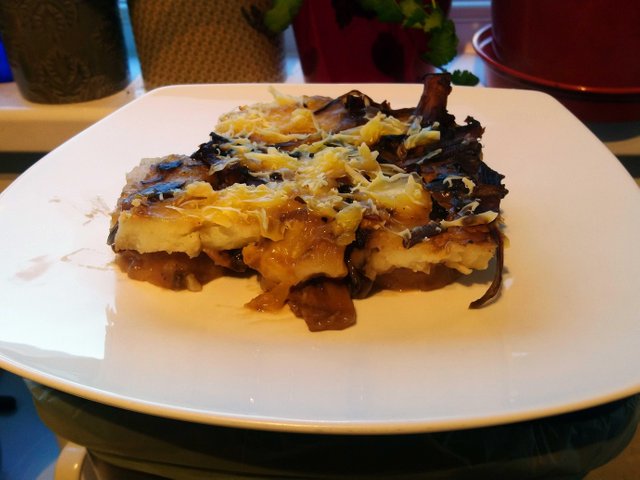 It is quite cheap unless you have to buy wild mushrooms, in total it cost me about 6 dollars,and with prep and baking about 2 hours. Thanks for taking the time to check it out.