SteemKitchen Contest #2 - Cheap and Cheerful - VINDALOO CURRY BUNNY CHOW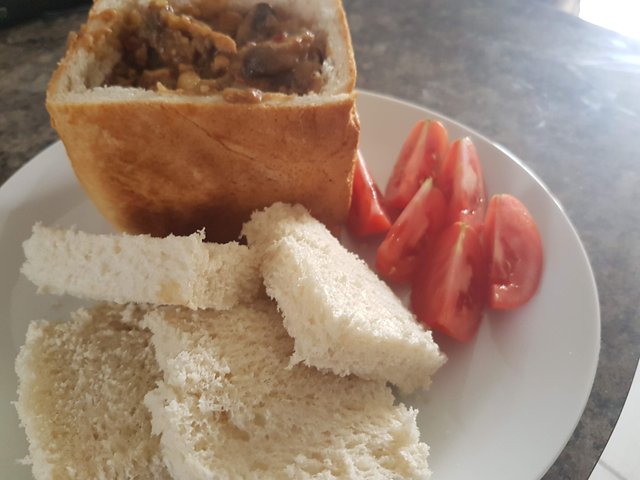 VINDALOO
Vindaloo - derived from the Portuguese for vinegar and garlic - is a hot Goan Curry traditionally made with pork.
I am a great fan of curries and they are so easy to make. I swapped the pork on this one for chicken as it is also perfect for the dish.
All in this is a very economical dish and came in just under 10 STEEM for 4 portions.
---
Difficulty : Easy
Servings : 4
Preparation Time : 30 Min
Marinate : 4 Hours
Cooking time : 1 Hours
---
Ingredients :
1 kg x Chicken or Pork
600 g x Mushrooms
3 x Large Onions
4 x Potatoes
500 ml x Chicken Stock
Dried Chilies
Small Fresh Ginger Root
4 x Tbs Wine Vinegar
1 x Tbs Sugar
6 x Cloves garlic crushed
Salt to taste
Spices
2 tsp Whole Cumin seed.
1 tsp Black Peppercorn.
1/4 tsp Ground Cardamom seed.
1 Stick of Cinnamon (3" piece)
tsp Whole Black Mustard seed.
1 tsp Whole Fenugreek seed.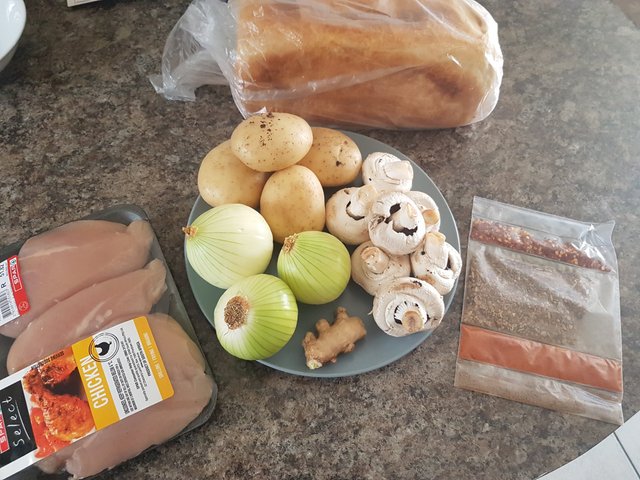 ---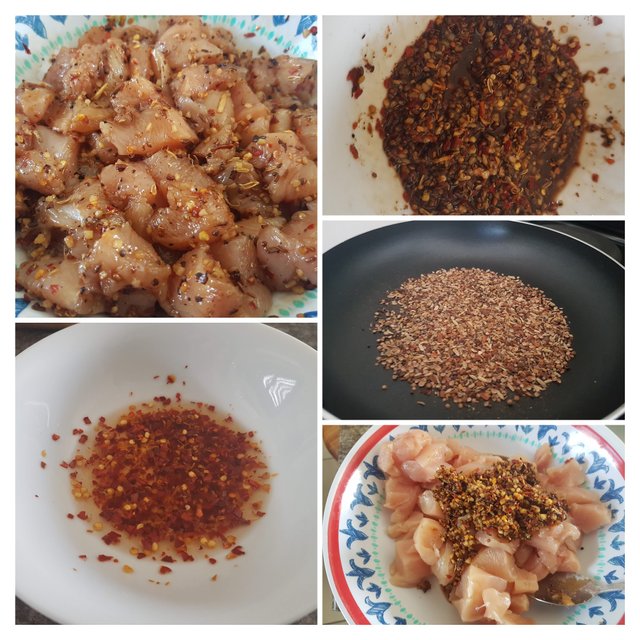 Step By Step :
Soak dried chilli in 2 Tbs of water and set aside.
Gently roast your whole spices over a low heat until a wonderful aroma appears. Let cool and finely crush
In a large bowl mix the chilli and ground spices with the vinegar, sugar, garlic and ginger to form a paste. Add the meat and coat thoroughly. Cover and refrigerate a few hours.
Heat oil and fry onion until lightly browned.
Add meat and brown
Mix in half the chicken stock and transfer to oven dish and cook in pre heated oven at 180 degrees for 30 min
Stir in remainder of stock, add potatoes and mushrooms and continue cooking for another 30 min until liquid is reduced.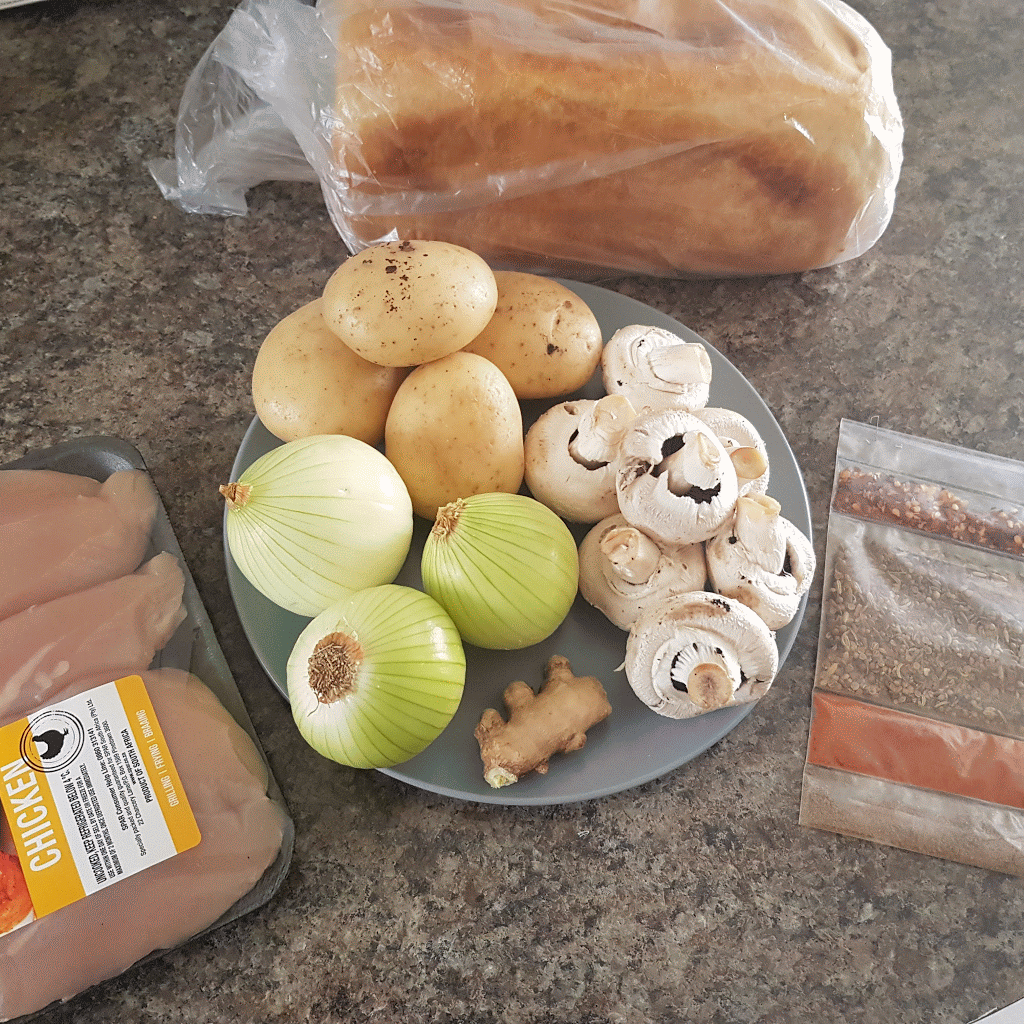 ---
Serving Suggestion : The Bunny Chow is a dish made with a fresh whole loaf of bread hollowed out and filled with curry. This is how i decided to serve today.
Can also be served with Rice and Sambals.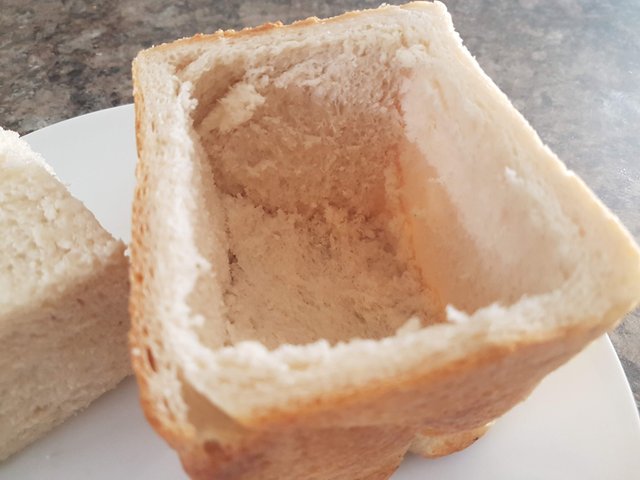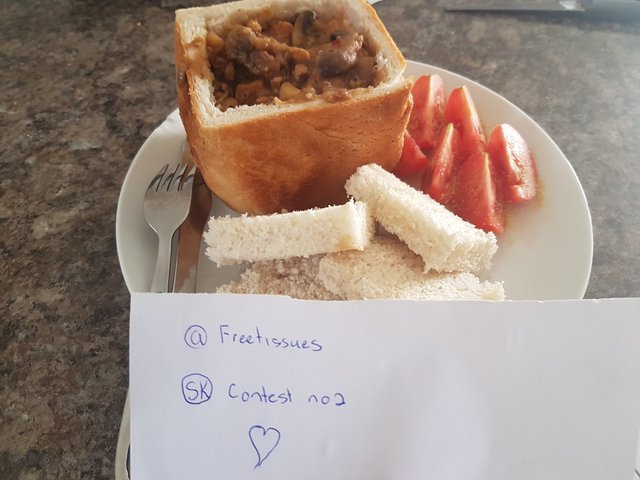 ---
Another easy dish dish to prepare for the person working away from home. Lots of flavor and good to store and heat at a later time.
Until Next time....... May the Hunger Stay with You.
---

Click banner above to go to SteemKitchen's latest Contest Released this week. We are looking forward to a wonderful selection.