STEEMJET PHOTOGRAPHY CONTEST #1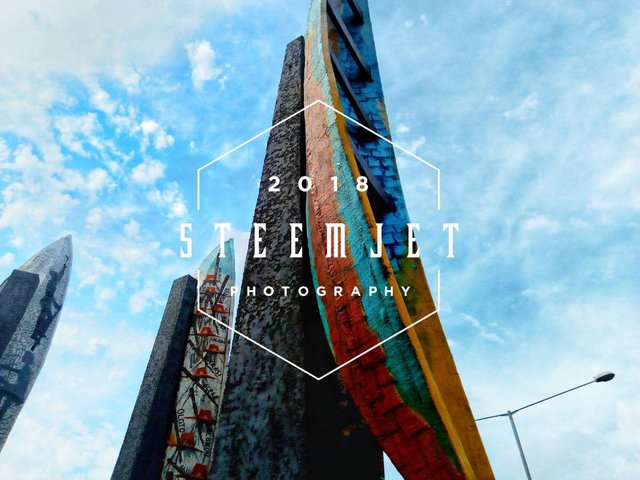 Hey guys.. @ubongj here and I bring goodnews. It's the steemjet photography contest and it's gonna be a bomb!!!
Come one, come all.
It's gonna be a contest that'll bring out pure talent. Encouraging creativity and photographic skill.
(steemjet delegates from SF1 to SF7 are not allowed to enter this contest)
REWARD POOL
FIRST PRICE: $7 IN UPVOTES
SECOND PRICE $5 IN UPVOTES
THIRD PRICE : $3 IN UPVOTES
TOTAL OF $15 IN UPVOTES TO BE PAID IN UPVOTES TO THE THREE WINNERS AFTER THE CONTEST
BONUSES
1SBD From @mrrpiusz to the most interactive comment ( that is comment with the highest replies from different people). Note that this may not be the winner who got the highest upvotes but it is for any submission with the highest replies from different people
2SBD in addition from
@empato365 to be given to the First price winner
MEET OUR 18 MAN TEAM SPONSORING THE UPVOTES
@ubongj
@mrrpiusz
@mbj
@geyzee
@mhizshophie
@peterakpan
@penking
@shuta
@essiential
@jlordc
@abdulmanan
@ungest
@faith49
@sancti
@aaniejack
@mariapatrick
@lovelymkylie
@aideedavies
@empato365
Note that these sponsors are the ones to combine their steempower to upvote the three winners of the contest
WINNER
The winners will be judged by the total amount of upvotes he/she got on in the comments submitted below. Highest three wins the price.
So invite you friends to come and vote for you to enable you win the contest.
CONTEST RULES:
To participate in this contest, please make a post on your blog submitting any nature related photograph with the tags #steemjet #steemjetcontest #steemjetphotography #naturephotography #photography according to it's order
The Link of your entry should be pasted in the comment section below and the photo should also be uploaded alongside with it. Then if any of the sponsors listed above comment's on your post entry, it means your entry has been seen and it is valid
Submit an Original Photograph (Any form Plagiarism will attract Disqualification)
Only one entry per steemit account is allowed
Resteem and upvote this post (you may also include link to this post on your entry submission)
Follow this blog
Contest entry and submission lasts for only six (6) days so please submit your entry when this post is not yet 7 days
COME ABOARD STEEMJET TODAY TO ENJOY MANY OTHER CHANCES
To know about steemjet, read up this post
https://steemit.com/steemjetreports/@empato365/steemjet-guide-an-article-to-explain-what-steemjet-is-all-about
STEEMJET: ON THE WINGS OF SUPERSTARS WE ARE WORDS AND STEEM