STEEMJETMUSICAL STAGE 3 - STARS IN THE MAKING
Hello steemjetters this is @empato365 reporting for the steemjet music department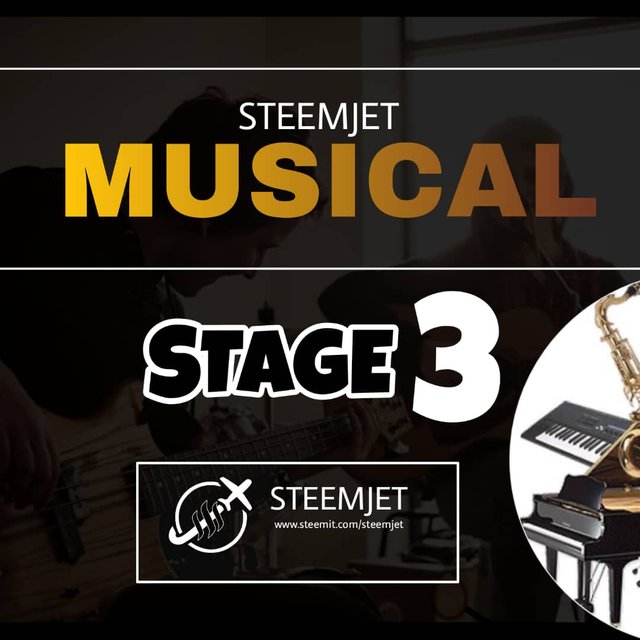 The #steemjetmusical is a music competition created by @langford and sponsored by @dimimp to promote the steemjet community. We have gone through the audition and the song battle stage, great vocalists have put in outstanding performances and sadly we could only pick ten of them to progress to the next stage. The selection process has been made transparent as each of the judges @adamzi @etemi @yourmercury @mrprecious and also @langford publish their top picks and tallies are taken.
STARS IN THE MAKING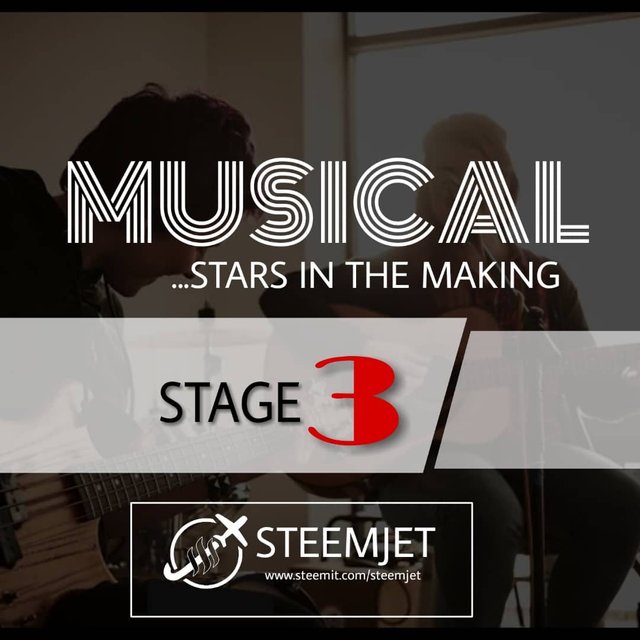 Entries for this stage will kick off Sunday 8th of July 2018 and will close Wednesday 11th of July 2018 by 12 noon (West African Time)
Judges will release their top 3 picks same day * Final top 3 picks will be published same day
Votes from members of the steemjet community and members of the steemit community at large will play a vital role in this stage
The final top 3 will make it to the final stage while votes will bring in 2 other contestants to join the top 3 in the finals.
The voting process will start after the final top 3 has been released and more details on the process will be given.
RULES
You must mention this is my entry for the third stage of the steemjet musical contest at the beginning of your video.
YouTube links only for easy access
Changing of video will result in disqualification * Any entry less than 2 minutes will not be accepted
If you started solo vocalist you must perform as a solo vocalist or else you will be disqualified.
Video must contain either a backing track (music instrumental) or with a musical instrument.
If you don't understand any rule or information given please signify by dropping a comment. Breaking of rules will result in automatic disqualification so make sure you read them properly
All information given out on this post is given out as gotten from @langford
Thank you
steemjet on the wings of superstars we are words and steem