Steemjet : Blind Date Contest Entry
Steemjet : steem high and blind date
Good day to the this wonderful community (steemjet) .
Special greetings to the brain behind steemjet @dimimp.
According to steemjet boss @dimimp , @ned is now on steemjet, we are more than glad to have the grand CEO of steemit on steemjet.
As regard the contest, am going with a meme of @ned and meflyn(special adviser to the governor of Akwa Ibom). The boss of steemjet @dimimp have made this inform of contest to have the best meme.
Here is my entry as regard the meme @dimimp
Meflyn Awana (P. A to Aka Ibom State Governor) and Ned Scott (Steemit CEO) are on a date for the first time,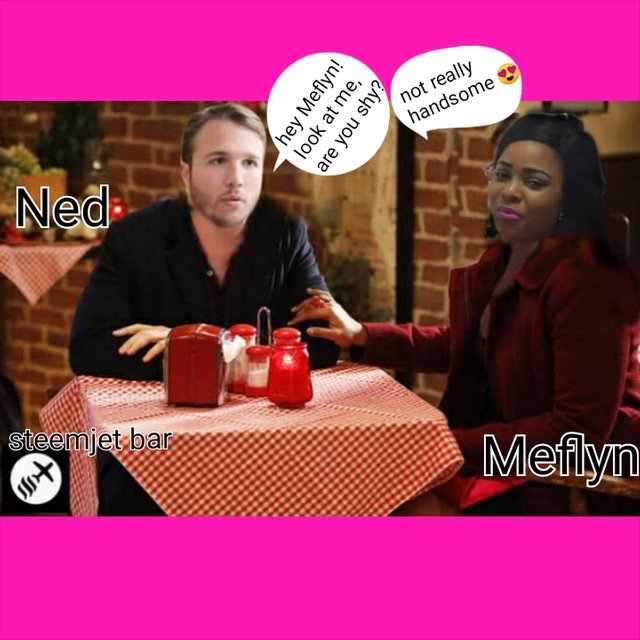 Meflyn was shy to look at Ned in the eye, I bet she think he is just too handsome.
I hope you like this @dimimp