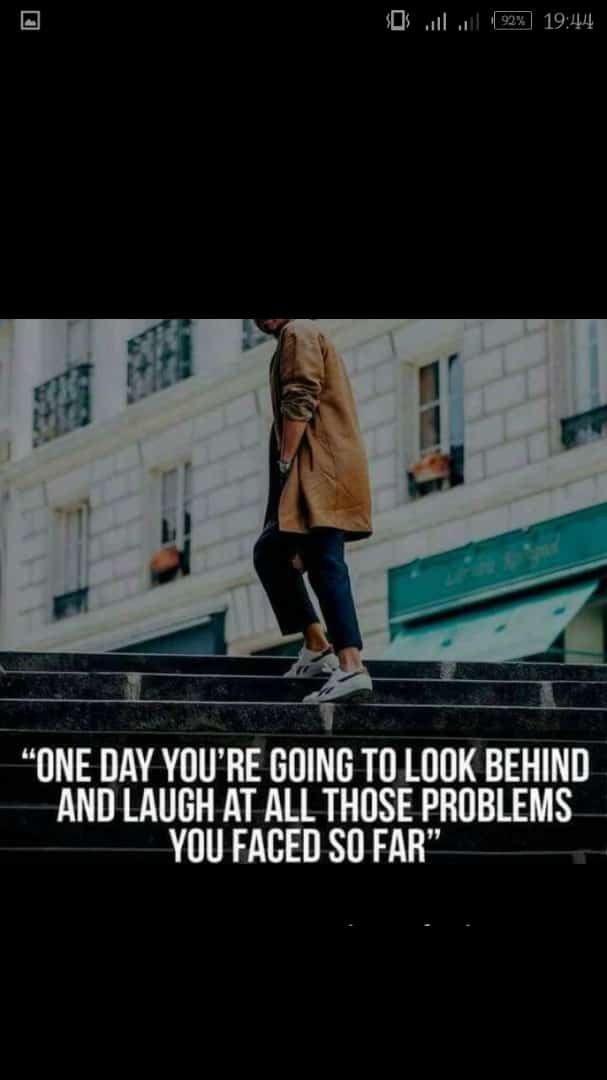 image source
It has always been said that life is not fair to anyone. In life, facing problems/difficulty is inevitable because there will surely be but, the wise ones will turn the difficulty to opportunity to gain prosperity and later become celebrity.
No problem lasts forever, its a matter of time... Everything will be fine through hardwork and consistency.
Some people encounter problems that is beyond their capacity, some are even tired of living BUT everything will be fine.
You might have been showered with a lot of disappointments and might have been rejected by friends and family due to what you are passing through BUT everything will be fine.
Those you even rely on make fun of you when you tender your problem before them. Some even shout at you and mock you, just have the certainty that everything will surely be fine.
KEEP ON GOING
DON'T EVER RELENT
PRESS ON
DON'T LOOSE GUARD
TRY MORE
SUCCESS WILL BE YOURS ONE DAY