Music is a collection of words combined together to make a meaning sound that is pleasant to hearing.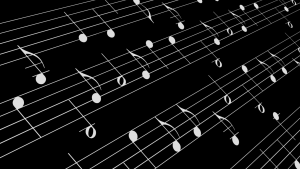 image source
Music serve as a source of inspiration to some people and also motivates them. When you hear the lyrics of some music, you become emotionally affected. Music gives people joy and makes them happy depending on their preferences.
There is a popular saying that music is life. That's true, music is life.
Some people find it difficult to live fine without music because they are used to it and it gives them joy. Some can't even read without listening to music.
Some love Fuji music, hip-hop music, R & B, rap and the likes.
**#LISTENTOMUSIC
**#BEALIVE
**#MUSICINSPIRES
**#MUSICMOTIVATES