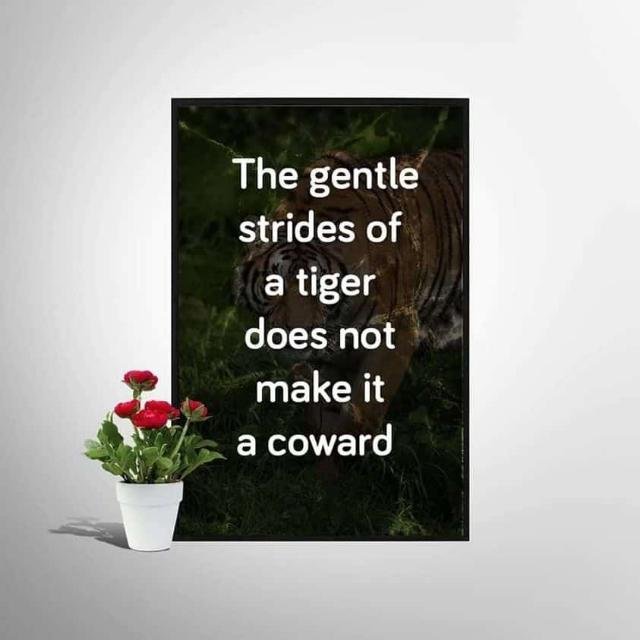 image source
Do you know that he's gentle does mean that he's stupid. He's just been reserved. That you have the power to destroy a particular person or thing does not means that you are stupid or weak, it just means that you are reserved.
When you use your power often, it is no more respected because you abused it. We must be disciplined in everything we do especially when making use of our power which have an adverse effect on others. Everyone has one or more power within his/her reach that will affect people around him if used. Because you are the head of a company doesn't mean that you should sleep with ladies before you employ them, who knows if you will end up needing their help one day. No one is rendered useless even a dead cloth seems to be correct twice a day.
That your man is gentle doesn't give you the right to be rude to him. He's trying to be responsible and doesn't raise his hand at you when you display some sense of immaturity by locking his cloth does not make him an imbecile. When he starts avoiding you in his life don't take it as an offence because he wants peace in his life and there are a lot of lot of ladies out their clamouring to have him.
BE WISE
BE RESPONSIBLE
BE DISCIPLINED