My Steemjet World Cup Post #1 I smiled again at my team perfomance(A Trip To The Viewing Center)
It was an awesome moment when i left the smaller TV in my house to the Widest Screen in the City to experience our victory over Iceland. It was as if I Knew we are going to win, not just a win but a two Goals cushion.
@mbj(selfie)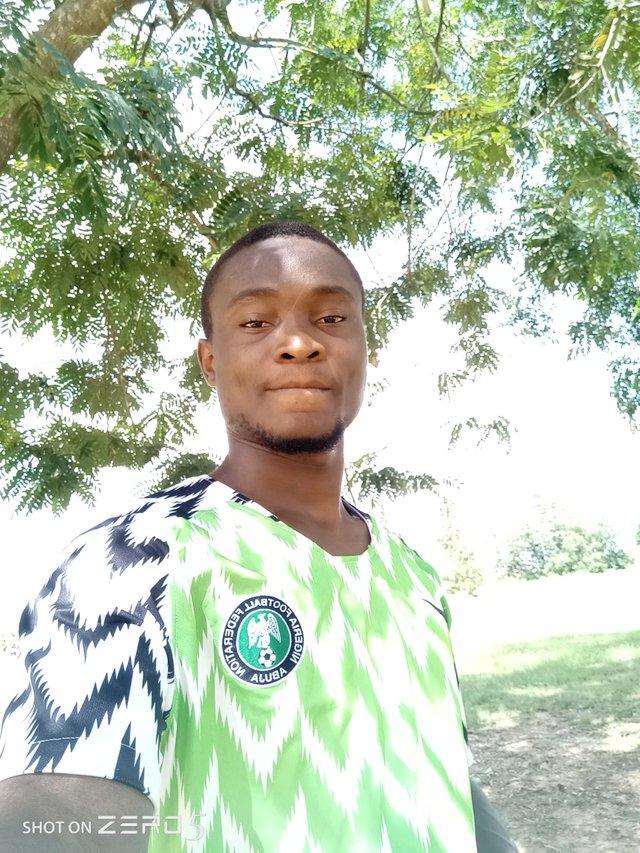 When I bought Nigeria Team Jersey, My friends laughed at me saying I spent a whole lots of money on loser team jersey. I told them that football almost unpredictable and it is never over until it is over(90 minutes decides). I gave them an example of Portugal Team in the Euro Cup when Ronaldo captained team came as a best lessor to the defending champion, That is football.
But, I was so gloomy when Nigeria lost against Croatia.. Take a look at this picture.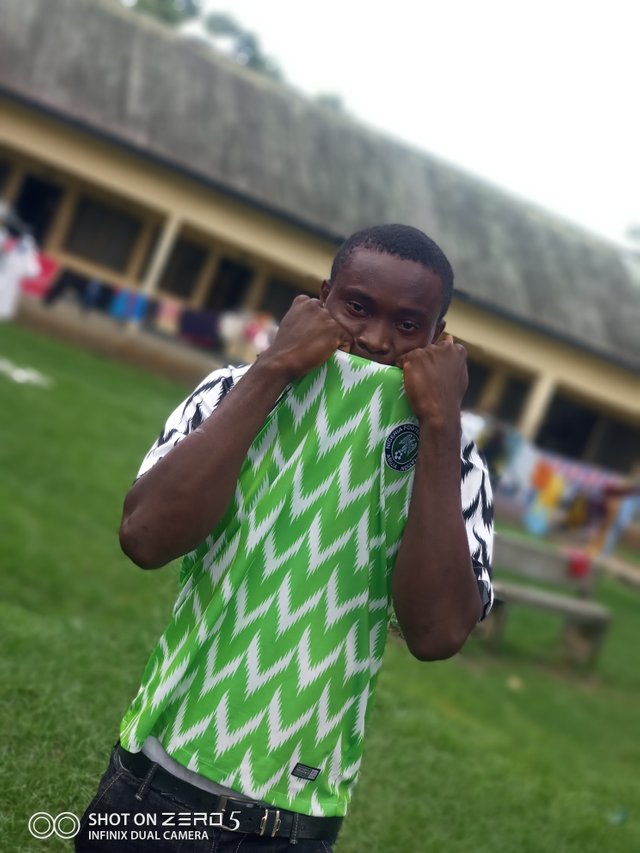 and


I was so confident to wearing it to places whether we win or loose.
This is during Atlatico Madrid's Visit at UYO.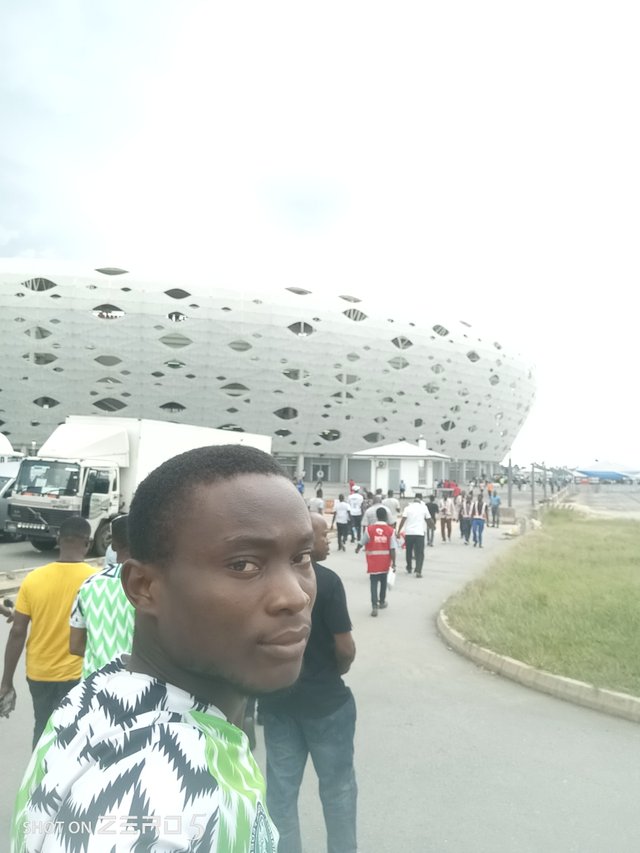 Seating in the stadium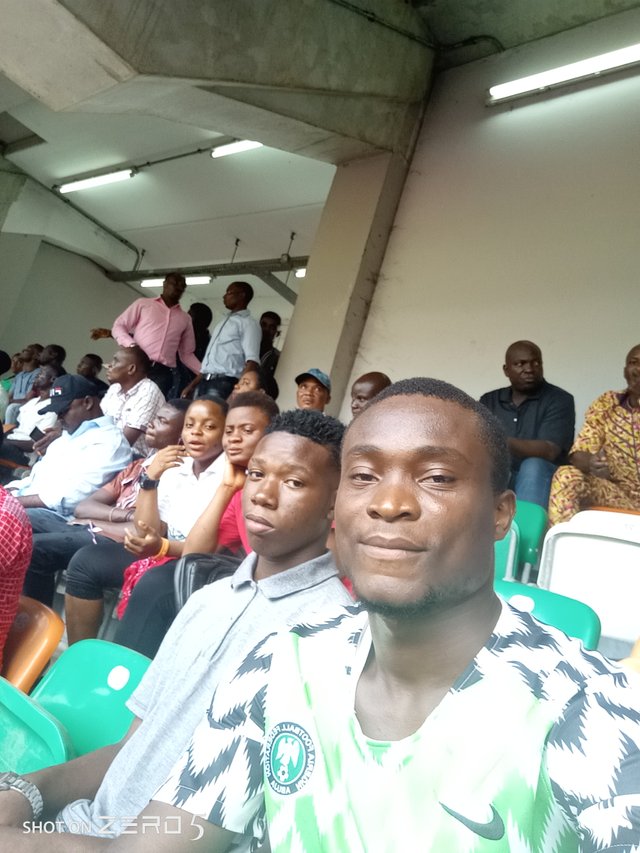 and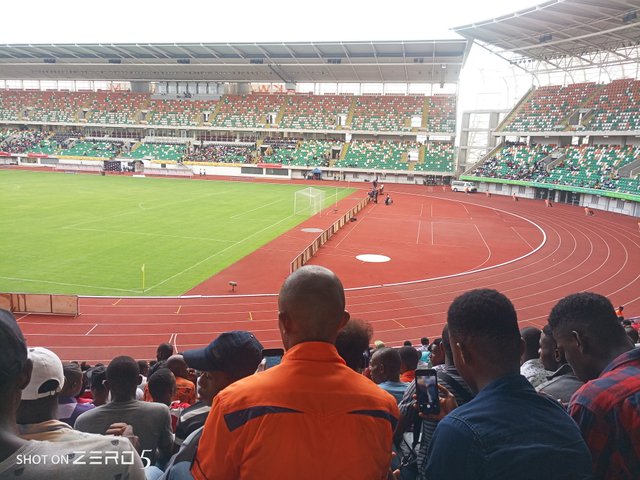 Honestly my gloominess was wiped away when Ahmad Musa celebrated his goal in a #STEEMJET style!!!!!!!!!!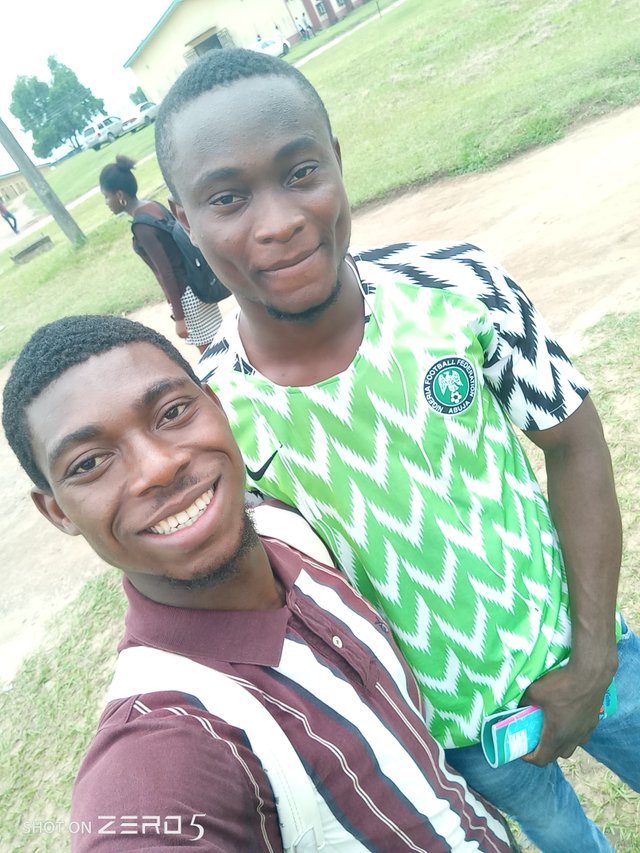 awesome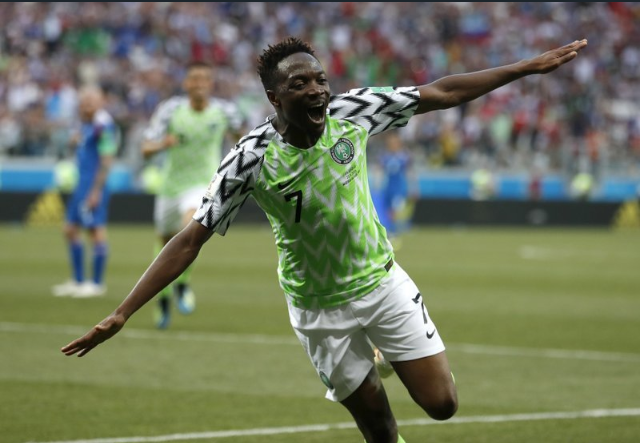 The goal was so heavenly that the opponent was helping to make sure it enters very well while the keeper seats!! lol!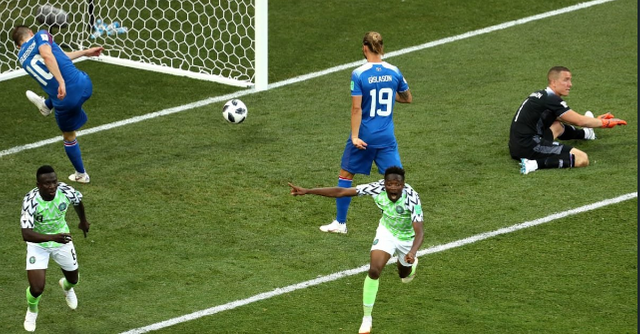 M ====Makes
U ==== Us
S==== Smile
A==== Again
Incredible name with an awesome performance!!!
Now The Viewing center!!!
Look at the crown!
1


2


3
The spirit was high!!
4
The penalty decision didn't move us!!!!

Because of the likeness i have for this jersey, I have to buy a green jersey for my local team in school!!!

@mbj on whit short! ... My seem unreachable dream, but I am hopeful

The Boss @dimimp's video clip is amazing< the craziest is the Heritage bank and the eatery celebrations, Musa really made us smile.... Take time and watch it!!
STEEMJET ARTS/STEEMJET PHOTOGRAPHY
Headed by @mbj and it consist of @ubongj @shrazi @mrrpiusz @faith49 @aaniejack @mariapatrick @sancti @lovelymkylie @omoumi @jogreh @shuta @shartzy @jbee007 @machnbirdsparo @moeenali @owaniofficial @applo @jesse12 @sistem @samuel9135 @soufiani @gnarlyanimations @joshuaedoja @abdulmanan @sweetim @anikearn @ungest @essiential

============================================================================================================================================================
I AM STILL YOUR BOY @MBJ(SF1) HOD STEEMJET ART DEPARTMENT_
LONG LIFE STEEMJET
ON THE WINGS OF SUPERSTARS, WE ARE WORDS AND STEEM!!!