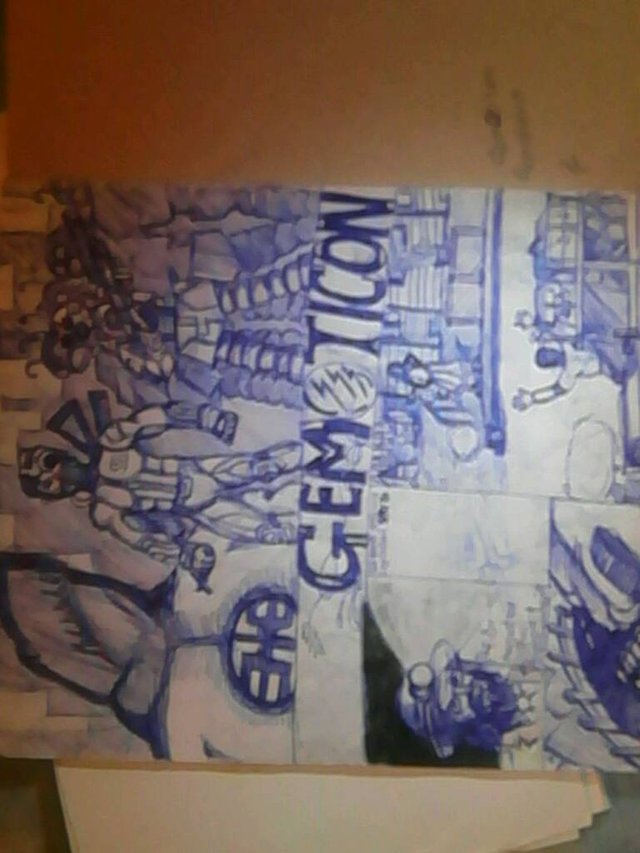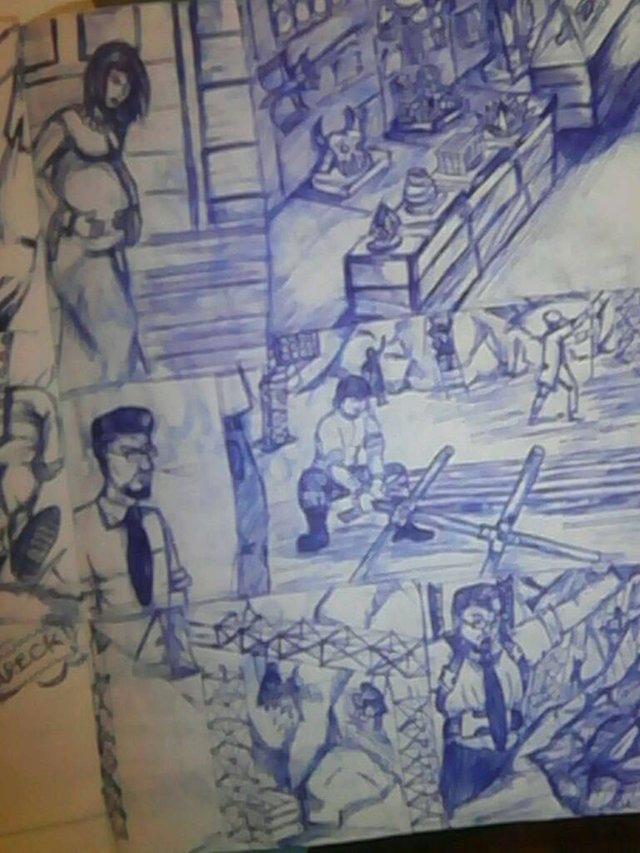 Hi steemians, here some shots of the comic I made in my past days with pen and HB pencil,  comic art is the kind of  grown up to as a kid, Its where the skills for other kind of art came from.  Such as portrait art,  still life,  nature. Then I learn to start with a kind of vector art even when I didn't know my style is called vector art until when I started growing even more into the art where I started adding more details to my sketches. 
In The comic, from the one I drew in blue ink,  I had the intention of making a kind of steemit related comic digitally. The concept of the art is about minning gems of different Worth's, some with positive influence on the minners and some with negative effects,  some other minners who are ready to give assistance to young minners that have zeal to dig out but really couldn't recognize how they need to dig to be favored. 
On the other in HB pencil is comic toon for age 5-12 it's an educating one, pose to impact knowledge and at the same time Provide some fun moments plus action,i was there so I know what the kids wants in there cartoon. I would love to have this two comic completed and visibly illustrated to details and color graphically. The pencil comic is actually one I created for the cartoon network Africa competition and hoping for a better support so as to be able to submit a well finished copy to their website and stand a better chance of being noticed.