It's not my fault that i am blessed with so many talents....
I'm not the only multidimensional artiste in the world....
That I always talk about my talents doesn't mean i brag with it rather i'm proud to be among the persons with such gifts.
My name is Ikedi Kingsley Nwankwo a.k.a D'Multi Talented K'Nero SF5 @iykeconero , I am a song writer, singer, rapper, dancer, graphic designer, video editor, comedian, an actor, artist, musical deejay, hustler, etc.
This is my first comment this year 2019...... Permit me to use this medium to wish everyone HAPPY NEW YEAR.... God bless us all...
I got busy with my dancing crew from the 30th night of December 2018 to January 2, 2019. Below is one of our dancing videos

The name of my dance crew is QuestionMark (?Mark)
We are young kids that have decided to use one of our talents (dancing) to make people happy. Our mission is to put smiles on your faces (viewers)....
Before we became a crew, we dance for the fun but i told us (QuestionMark Dance Crew) "let us not just dance for the fun instead let's make it a profession to entertain people". Yes, we're having so many challenges and one of the challenges is for us to get a DANCE CUSTOM/ DANCE UNIFORM.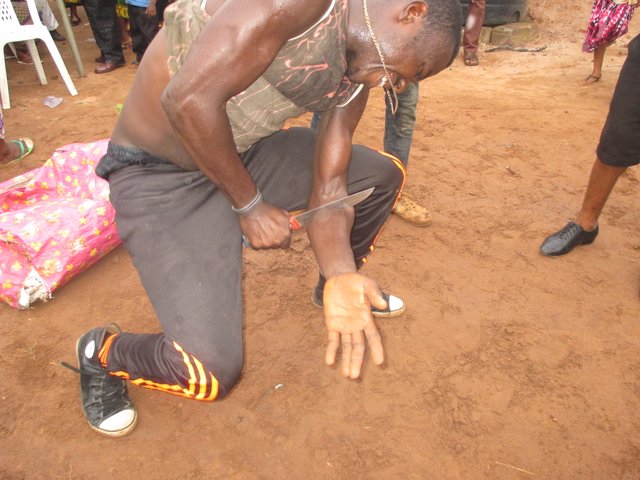 When one is very much gifted it looks like magic but it's not ..... I call it Talent
Above picture cutting my hand but no blood is coming out.... It's not magic, it's real
This 2019 feel relax and get entertained by QuestionMark Dance Crew
Our mission is to put smiles on your face....
SF5 @iykeconero say so..............