Hello, Dimimp. Why do I feel like you are ignoring me?
Sleep has been the last thing on my mind ever since we started making sure the discord server is ran efficiently.
First, I'm glad you entrusted me with the delegated SP to ensure the discord server is properly managed. Due to some arising issues and some things we couldn't do with human speed. I, @einstei1 built a bot to enable the server activities run efficiently.
Below are reasons why we needed our own discord bot.
Most of the free discord bots have some fees and rules attached, they are also limited to what they can do. Our activities now surpasses what those bots could do. So, we made ours. You need to see how the server has turned well now.
The server is now filled with people, Steemjet on every lips. Very soon, we are partying. We've worked a lot to make it run well.
We made a curation bot. This made our work easier, instead of going to Steemit to search for posts, all we need to do is made the bot do it for us. Below are images of how it runs. We are about to welcome our very own Steemjet bot.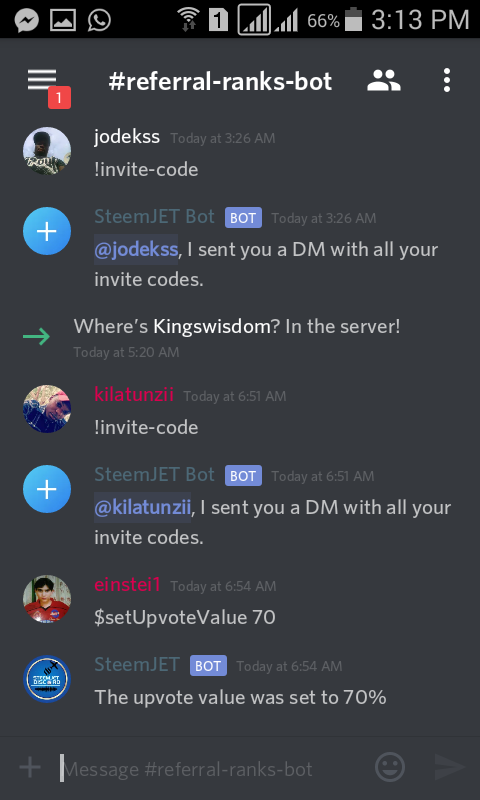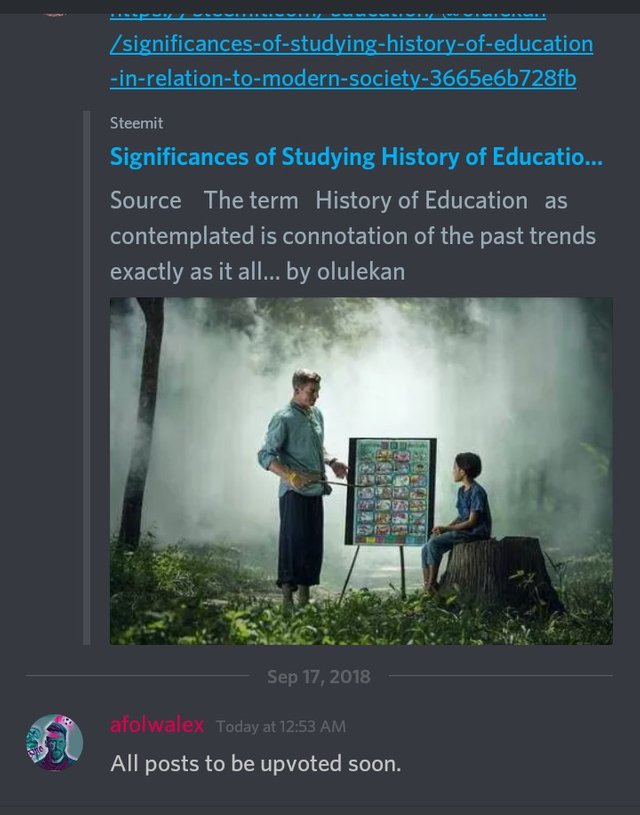 I've not been able to sleep well and I've been working tirelessly due to the stress involved in building it. I'm done now, but I'm left with a server I can host it on. I'm currently renting a server and it's eating up money. We need ours.
@dimimp, I will need about 4000 Steem and an increase in SP delegation to accomplish this.
Thanks in advance.
---
You've been silent on us, @dimimp! Please kindly reply.
You've been promoting a lot of us but you haven't really looked at our way, please compensate us for the efforts we are making on the discord server.